« What Won't Brian Stelter Say to Fluff Jeff Zucker's Pud?, Plus Other Nonsense from Twitter
|
Main
|
The Morning Report - 6/11/19 »
June 10, 2019
Monday Overnight Open Thread (6/10/19)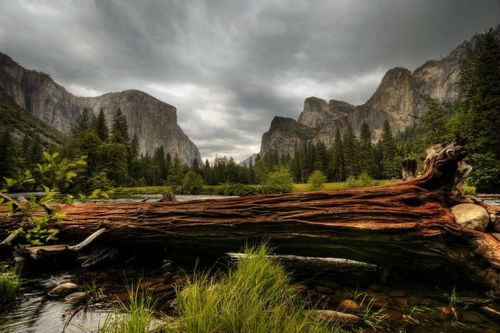 ***
The Quotes of The Day

Quote I

But here's my question. Why do the companies that sell "not meat"—Frankenfoods made from plant cells and/or vegetable cocktails—spend millions of dollars to make it look exactly like meat? Wouldn't that be a contradiction in vegetarian philosophy? "I've decided to chew leaves the rest of my life, but I want all the leaves to look like hot dogs." Joe Bob Briggs

Quote II

"Your mom made her choice, and we're all here with the consequences of that choice." Rep. Katie Porter (D-CA)

Quote III

"Congress continues to fail us. Not only blocking the president's efforts but actually passing a bill this week that would give two and a half million Dreamers amnesty, a signal to illegals that not only will they let you in and pay for food, housing, education, medical and travel, but sooner or later they'll give you amnesty after they release you into the interior proving yet another incentive for illegals to cross," Judge Jeanine Pirro
***

Please pass the popcorn. This could be interesting. Imagine AOC debating Kirsten Gillibrand or Chuckie Schumer.

Ocasio-Cortez Might Be Looking At Senate Run Against Schumer Or Gillibrand
***
Police use of DNA leads to backlash, changes to big database

FORT LAUDERDALE, Fla. (AP) — After California detectives used a popular online DNA database to track down a suspect in the decades-old Golden State Killer slayings, other police agencies quickly adopted the same technique.

Since that case was cracked last year, at least 50 other killings and rapes have been solved nationwide by using partial DNA matches to find suspects' relatives, whose identities can lead to arrests. But complaints about invasion of privacy have produced a backlash, leading the Florida-based database known as GEDmatch to change its policies.

The nonprofit website's previous practice was to permit police to use its database only to solve homicides and sexual assaults. But its operators granted a Utah police department an exception to find the assailant who choked unconscious a 71-year-old woman practicing the organ alone in church. The assailant's DNA profile led detectives to the great-uncle of a 17-year-old boy. The teen's DNA matched the attacker's, and he was arrested.
***

Not content to let brewers be, the State of New Jersey needs more regulations.

Last week, New Jersey regulators pumped the brakes on the state's craft beer industry. The state's Alcohol Beverage Control board (ABC) issued a special ruling that restricts breweries in the state in a number of ways—including who, what, when, and how they can serve.

The new rules replace others the ABC had planned to adopt last year. Facing pushback from brewers, the ABC decided to pull back and ponder the rules.

James Graziano, acting ABC director, said in a statement announcing the new rules that the ABC chose to work with "the very few, very vocal licensees who felt their views were not adequately represented." Yet after all that pondering and listening to breweries, the special ruling itself notes that it's "substantially similar" to the 2018 ruling.
***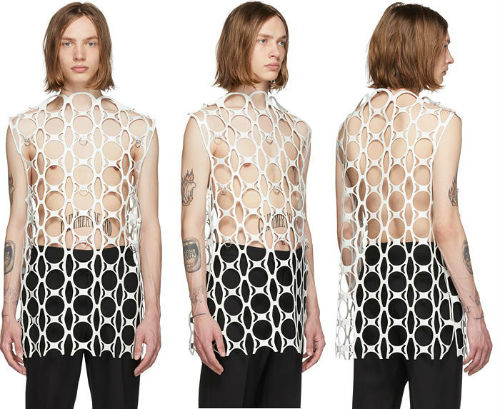 Quite the sale price on this hip piece of clothing, only $1,311.00. Hey, it had been $2,850.00.
***

Not all Democrats favor Paste Eating Uncle Joe Biden.

In case you haven't noticed, President Obama's former chief campaign strategist David Axelrod has been going hard at Joe Biden of late. Starting on Friday, Axelrod knocked Biden's "flip-flop-flip" over his longstanding support for the Hyde amendment, which bans federal funding for most abortions.
***

Parents of students which attend Washington D.C.'s most prominent private school are acting up.

The motto of Sidwell Friends School, the hyperselective "Harvard of Washington's private schools," is simple and lofty. "Eluceat omnibus lux"—Latin for "Let the light shine out from all." But bright lights sometimes illuminate the worst in people. Last month, shocking behavior by parents may have led two of the school's three college counselors to leave their jobs.


School officials have repeatedly warned parents, who represent the pinnacle of elite Washington, about their offensive conduct. In January, the head of the school, Bryan Garman, sent a remarkable letter to parents of seniors in which he demanded that they stop "the verbal assault of employees." He also reiterated a policy banning them from recording conversations with counselors and making calls to counselors from blocked phone numbers. Garman also suggested that some parents were responsible for the "circulation of rumors about students."

Anger, vitriol, and deceptiveness have come to define highly selective college admissions. In the now notorious Varsity Blues scandal, the desire from wealthy parents to get their children into such elite institutions as Yale and the University of Southern California led them to lie on applications and obtain fake SAT scores. At Sidwell Friends, one of America's most famous Quaker schools, the desire manifested itself in bad behaviors—including parents spreading rumors about other students, ostensibly so that their children could get a leg up, the letter said.
***
When Bernie Sanders crashed Walmart's shareholder meeting Wednesday and lectured executives on how they should run their business, CEO Doug McMillon should have laughed him out of the room for his ill-informed claims and for pushing a minimum wage hike that would hurt the very people it's supposed to help.

Instead, McMillon waved the white flag.

He told the company's owners that the current federal minimum wage is "too low" and that "it's time for Congress to put a thoughtful plan in place to increase the minimum wage."

Let's look at what Sanders claimed in his remarks.

Right off the bat, he displayed his ignorance of how publicly traded companies work. "Despite the incredible wealth of its owner," Sanders said, "Walmart pays many of its employees starvation wages."
***
We have all heard, "There is no difference between the two parties." Unfortunately for us it is true with several congressmen.

5 Republicans Who Voted for Amnesty Bill Also Voted for Gun Control a Few Months Ago
***
The ONT Musical Interlude

I want to thank CBD for subbing for me here at The ONT. Here is a long distance dedication to the foodie himself, CBD.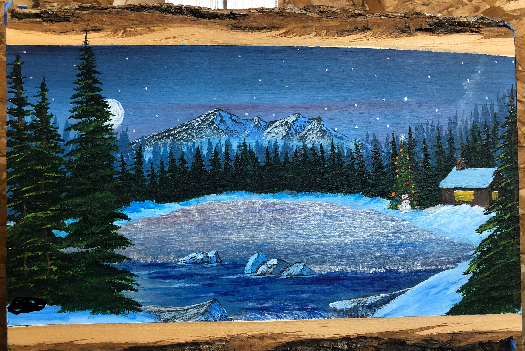 ***

Don't shoot Alexa or the police. 1st Runner Up, Genius Award Winner.

NEW PORT RICHEY — Two Pasco County Sheriff's deputies were wounded early Saturday in a gun battle that started after a man shot at his wife's Amazon Alexa smart speaker.

Deputies arrived at 7349 Humbolt Ave. after a woman called 911 around midnight to report a domestic dispute between her parents. Peterson had shot at her mother's Alexa, the daughter told deputies. The couple had been known to fight but usually their arguments did not escalate to calling the police, Nocco said.
***
Be careful "dating" when using an app. Genius Award Winner.

A Greenwich Village man was allegedly robbed by a date he met on Grindr — but told cops he couldn't scream for help because he had "a jock strap and ball gag in his mouth," police sources said Monday.

Police responded to a call of a home invasion robbery around 3 a.m. Saturday at the 26-year-old victim's apartment on Greenwich Street, police said.
***

Where there is smoke, there is fire and heroes. Tonight's Feel Good Story of The Day.

A 90-year-old woman in Tulsa, Oklahoma, was rescued by four young heroes after a fire consumed her bedroom and she was unable to escape on her own.

Catherine Ritchie said she was in the bathroom getting ready for bed when she turned around and saw her bed on fire. She attempted to put out the fire but quickly gave up, called 911 and hit her emergency call button.

"The smoke was so bad, I couldn't see to get out of my room," she said.

That's where her heroes come in.

Four boys between the ages of 14 and 17 were in a nearby home when they noticed the smell.
***

Tonight's ONT has been brought to you by Parental Motivation.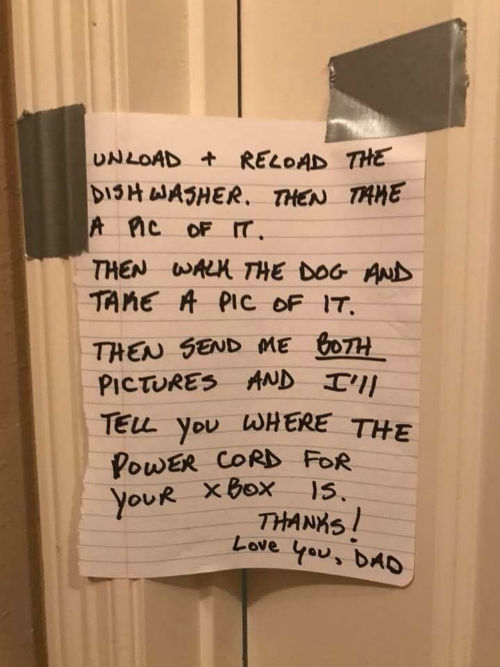 Notice: Posted with permission by the Ace Media Empire and AceCorp, LLC. ONT tips, loose change, drink tokens and burner phones to petmorons at the gmail thingy and don't forget the dot com.

posted by Misanthropic Humanitarian at
10:00 PM
|
Access Comments