« If You Think Gun Registration Is Benign, Think Again
|
Main
|
Gun Thread: Weapons of D-Day [Weasel] »
June 09, 2019
Food Thread: What's The Password? Swordfish!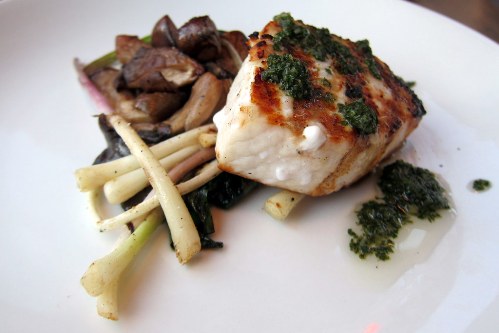 Swordfish is one of fish that always seems to be cut into thin steaks. I am not abreast of the latest fishmongering techniques, but I am going to assume that it is to minimize waste. Slicing a thin steak across the entire primal cut is efficient. Cutting thicker steaks from just part of the primal risks getting left with an unsalable piece, and we can't have that!
But I had a piece of swordfish at a restaurant recently that was quite thick. And it was great! Swordfish seems to lend itself to a thick cut because of its density and texture. It's more like a beefsteak than a piece of fish, and who among likes thin beefsteak?
Certain foods lend themselves to a thicker cut, and swordfish, salmon, tuna and halibut are the fish I can think of off-hand that are better when cut with a generous hand. Bu that makes them a bit different in the pan or on the grill, although it is a very manageable difference. My concern with swordfish would be overcooking the outside before the middle gets cooked (I find raw swordfish quite distasteful), so lower heat is probably the best way to cook it.
Anyone have any thoughts on this burning topic?
******
One of the advantages of commercial pesticides is that they are studied rather well. Do some fall through the cracks? Of course...man is not perfect. But the organic pesticides can sometimes fall through the cracks because they aren't forced to jump through regulatory hoops, so things like this can happen, and will probably happen with greater frequency as organic foods become more popular.
Biopesticide spinosad, popular in organic farming, may harm honeybees, study shows
I avoid organic whenever possible. I don't think there is any taste advantage, and I don't give a rat's ass about the use of pesticides and herbicides on food crops, because it is more important to feed the world than to run away from some potential, tiny, trivial increase in risk.
I'll bet the bees feel the same way!

******
The comments in yesterday morning's "Coffee Break" were, oddly enough, about coffee. I am unsure whether you lunatics are losing your touch for rocketing wildly off topic at the first opportunity, or were maniacally fixated on the first cup of the day. Either way, this is from commenter
mindful webworker's blog.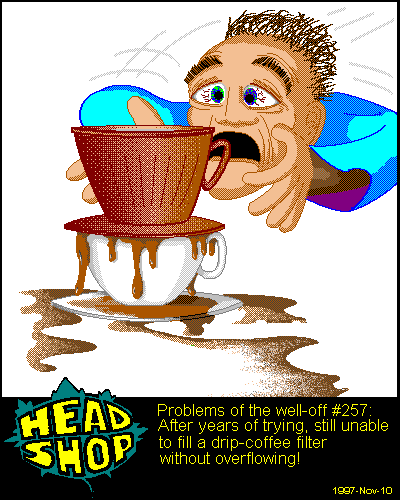 That has happened to me, although not for a very long time. My coffee-making messes are usually centered around some old coffee machine in a strange kitchen, when I am desperate for a cup but can't seem to figure out how the damned thing works!

******
Looks like good stuff, mostly because I like Frank's Red Hot Sauce, and I am assuming that it will be the same sort of taste profile. On popcorn. Seriously.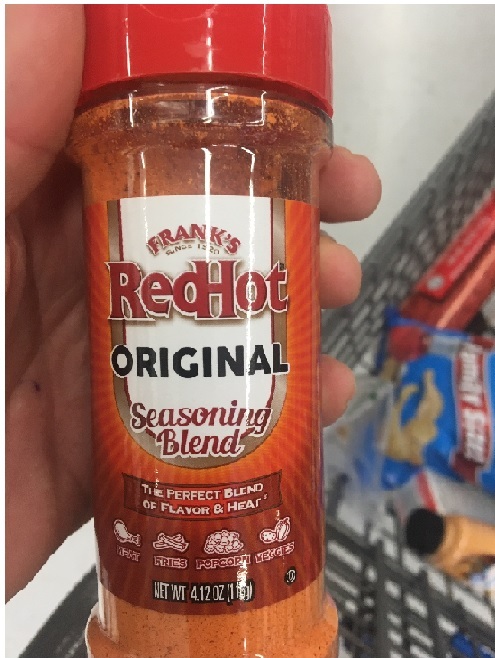 [Hat Tip: Quilter's Irish Death]
******
I have never shotgunned a beer. I'm not sure what that says about me, but I am content to remain ignorant of its pleasures.
How Shotgunning a Beer Works: An Extremely Scientific Explainer

******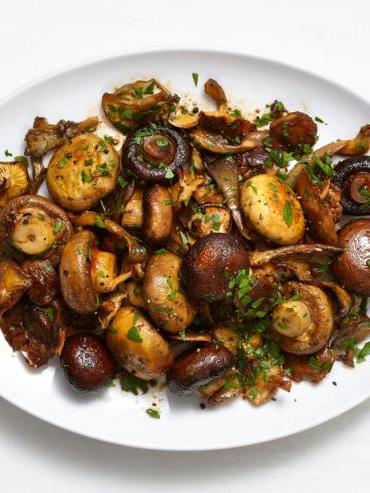 Shiitake Mushroom Log Kit
[Hat Tip: artisanal'ette]
******
These sound good, and the recipe is easy. But I have no self control when it comes to cinnamon buns, so maybe I won't make this.
Sourdough Cinnamon Buns
Who am I kidding...I love this kind of crap. They make my teeth ache and I feel like I finished off a bag of sugar, but I eat them whenever I have the chance.
[Hat Tip: redc1c4]
******
Yeah....no.
Contrary to What You've Been Told, You Should Be Marinating After You Grill
I am a dedicated marinater, and my experience tells me that marinating before cooking is a good thing. However, these folks do have sort of a point; a few minutes before your food is done cooking, put it back in the marinade for an extra burst of flavor.
For instance, last night I made a parsley and mustard (and a bunch of other things) marinade for some chicken legs and thighs. Instead of cleaning the bowl after I put the chicken on the grill, I hung on to it for that second dose of marinade...putting the chicken back into the bowl and tossing it around a bit for a second coating. Then, back on the grill for a few minutes, and it was done!
Just be careful with that marinade. Assume that it is contaminated with salmonella, so that chicken has to be on the grill long enough to kill whatever lurks in the marinade.

******
Food and cooking tips, triple-cream cheeses, young wild pigs, crisp bacon, thick and fluffy pita, and good tomatoes that aren't square, pale pink and covered with Mestizo E.coli:
cbd dot aoshq at gmail dot com
. Any advocacy of French Toast with syrup will result in disciplinary action up to and including being
nuked from orbit.
And yes, shaking a Manhattan is blasphemy...it's in the Bible!
&topic=world_news">

posted by CBD at
04:00 PM
|
Access Comments