« From Your Mouth To God's Ear: Roger Kimball Makes The Case For Simply Closing American Universities
|
Main
|
Gun Thread: Customer Service [Weasel] »
June 02, 2019
Food Thread: "Give Us The Tools, And We Will Finish The Job"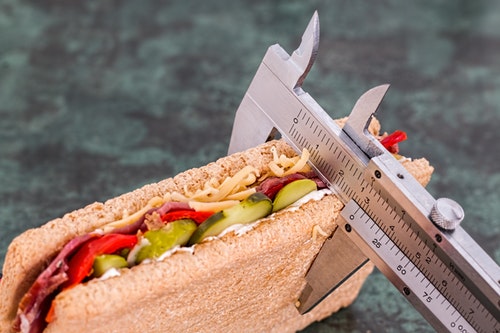 There are some kitchen tools that are indispensable, and not just because they are time savers...some make the food better. I'm not talking about that perfect little paring knife or the ladle that doesn't drip hot soup down your arm...I mean complex tools like scales, thermometers, food processors, mixers and blenders.
And I use them in that order of frequency. I don't remember the last time I used my standing blender, but I used the scale this morning! My recent forays into baking have driven me firmly into the "weight not volume" camp, but I find myself weighing ingredients for lots of different things...not just bread.
Thermometers are a godsend, both for judging doneness of pretty much everything, but also as a backstop against food-borne illness. I have an infrared thermometer that I use to check the temperature of all sorts of things, including foods outside of the refrigerator and freezer awaiting further manipulation. I also use it to check pan temperatures, and even to see how long that big pot of water (for potatoes or pasta...) has before it boils.
Anyway, what are your favorite kitchen tools? Anyone out there a purist who refuses to use powered kitchen stuff, because that's how grandma cooked?
[Speaking of blenders: why do I have a "Margaritaville" margarita maker/dispenser in my basement? Who sneaked it in there when I wasn't looking?]
******
The End of 'Ladies First' Restaurant Service
Tied House is the latest in the trend of upscale restaurants implementing gender-neutral service standards, joining Chicago favorites Bad Hunter and Lula Cafe, among many more. Bad Hunter waitstaff is trained to pour wine and water clockwise around the table, regardless of guests' gender, and both restaurants have removed gendered titles from their service vocabulary. You might notice these changes as a guest, or you might not. But in scrapping certain customs, these restaurant staffs — among many nationwide — are both reacting to and redefining what having "good manners" means for a new generation.
Hey "Eater," stick it up your ass.
I have no desire to discard one more symbol of traditional Western society. Ignoring the basic manners of serving ladies first (in age order please...), the custom is part of the ritual of the meal, and reinforces a sense of formality that improves the experience.
This sounds trivial, but the arc leads us to ideas like "whoever gets into he lifeboat first gets saved." Sorry, but I like my society with a sense of history and propriety and a drive for survival. These dumbasses are too stupid and ignorant to understand the genesis of serving women first.

******
I had no idea! But the recipe is intriguing, and I think I am going to give it a shot.
Why All of Upstate New York Grew Up Eating the Same Barbecue Chicken
In 1950, Robert C. Baker, a professor at Cornell University, published Cornell Cooperative Extension Information Bulletin 862, which changed summer in upstate New York forever. Entitled "Barbecued Chicken and Other Meats," the bulletin describes a simple vinegar-based sauce that can be used to turn broilers—chickens raised for their meat rather than their eggs—into juicy, delicious barbecue heaven.
[Hat Tip: Curmudgeon]
******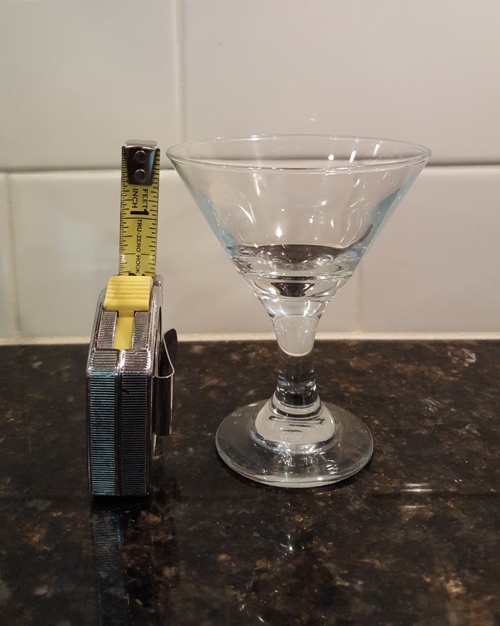 Have I ranted about the sometimes ridiculous size of drinks in some bars and restaurants? Because I should have! I was pleasantly surprised the last few days to have drinks in two different NYC establishments that weren't served in silly little toy glasses. I don't mind paying a lot for a drink (well, actually, I do), but the least the bar can do is make it an adult size for the small fortune they are charging. But recently I have noticed a trend, especially in the craft cocktail niche, of shrinking the drinks down to barely half of a normal red-blooded American's cocktail.
We are not Europe. We drink man-sized portions of liquor, and that is part of American Exceptionalism, and any change in that noble concept shall not stand!
(And no shaken Manhattans, you savages!)

******
I find eating and drinking records to be unseemly and wasteful. I have no problem with eating and drinking resource-intensive foods, in spite of many people across the world who are malnourished or undernourished. That is a political issue, not an availability issue. No, I think that wasting food is simply...wrong. And that includes booze! Hendricks Gin is rather good, and I cannot imagine that this monstrosity was consumed. I'll bet most of it was tossed after the photographs were taken a a few people tasted it.
Snoop Dogg Sets Guinness World Record for Largest Gin & Juice at BottleRock
[Hat Tip: Bitter Clinger]

******
Here's a recipe that is good for ideas, not necessarily to be followed in its entirety. It's a bit busy, but the flavors seem good.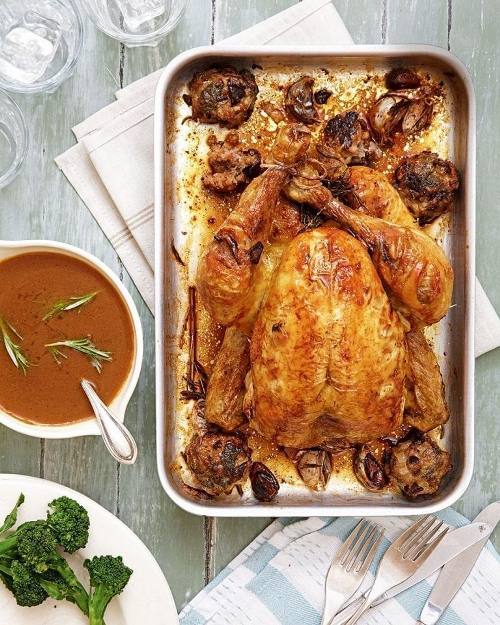 I like reading these sorts of things because they suggest a direction for my next meal. Hell, I might not ever make this dish, but it has already reminded me of "Chicken With 40 Cloves of Garlic," and THAT is worth making!
Mum's roast chicken with lemon and garlic

******
Food and cooking tips, triple-cream cheeses, young wild pigs, crisp bacon, thick and fluffy pita, and good tomatoes that aren't square, pale pink and covered with Mestizo E.coli:
cbd dot aoshq at gmail dot com
. Any advocacy of French Toast with syrup will result in disciplinary action up to and including being
nuked from orbit.
And yes, shaking a Manhattan is blasphemy...it's in the Bible!
******
&topic=world_news">

posted by CBD at
04:00 PM
|
Access Comments