« Gun Thread: Guns Allowed [Weasel]
|
Main
|
Memorial Day 2019 Morning Report »
May 26, 2019
Sunday Overnight Open Thread (5/26/19)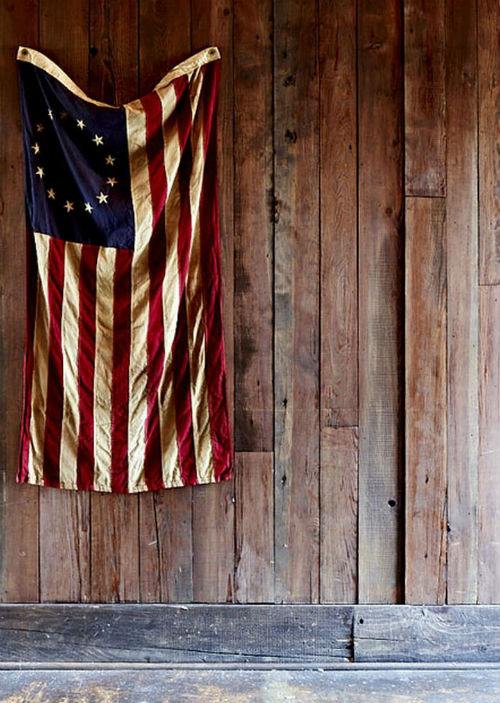 ***
The Quotes of The Day

Quote I

"The administration eventually opted against strictly enforcing current dress code guidelines because of the negative effect that could have on the environment. Male faculty feel uncomfortable addressing female students about the length of their skirts, and even female faculty have expressed frustration with the ongoing challenge of dress code. There are challenges with boys too, but nothing that will require a change in options." Kevin Calkin

Quote II

........but at this point I no longer believe there are many traces of morals, ethics, or principles within the Venezuelan armed forces. The military leadership allowed all this interference to take place in exchange for a lot of money, many privileges, and immense access to power. At one point, some very brave individuals rebelled against the first great Cuban attempt to penetrate the armed forces, which was carried out under the terrible slogan of "Socialism, Homeland, or Death," but they were all repressed by the government. Orlando Avendaño

Quote III

Socialism promises a utopia that sounds good, but those promises are never realized. It most often results in massive human suffering. Capitalism fails miserably when compared with a heaven or utopia promised by socialism. But any earthly system is going to come up short in such a comparison. Walter E. Williams

Quote IV

"Married people are happier than other population subgroups, but only when their spouse is in the room when they're asked how happy they are. When the spouse is not present: fucking miserable," Paul Dolan
***

A gracious man, a good man, RIP Bart Starr age 85
***

The MSM, if it isn't fake news, it's slanted news.


Spin City: Chicago Tribune Calls Dead Thug A "Victim" After Concealed Carry Holder Defends Himself

A south suburban quadriplegic who died at a suburban hospital over the weekend succumbed to injuries he suffered in 2017, when he was shot and paralyzed by a concealed carry permit holder in the city's Calumet Heights neighborhood on the South Side, authorities said.

...

Ford's injury stemmed from a Dec. 12, 2017, shooting that began with the then-18-year-old pulling his own gun on a 27-year-old man driving his vehicle into a rear yard in the 9100 block of South Harper Avenue, according to Chicago police.

The older man, a concealed carry holder, pulled his own firearm and shot the victim, police said. -Chicago Tribune
***

Centenarian cat fight turns deadly.

A 102-year-old woman went off her rocker at a French retirement home and killed her 92-year-old neighbour, according to a report.

The unidentified centenarian was taken to a psychiatric hospital after allegedly attacking the nonagenarian at the old age facility in Chézy-sur-Marne, northern France, according to the BBC.
***

Hikaru Sulu vs. Cocaine Mitch?

Star Trek's "Mr. Sulu" actor pondering challenge to "Cocaine Mitch" McConnell
Comments Permalink

"I'm tempted to move to Kentucky just to run against Mitch McConnell"
***

Thank Lord I didn't have a child graduating from this zoo school. I would have walked out of the ceremony.
Hampshire College is currently fighting for its life but that hasn't caused them to rethink their left wing politics.

Mass Live reports:

Hampshire College commencement speaker rails against 'white-supremacist capitalism'

Ericka Hart – a social justice practitioner, sexuality educator, descendant of slaves and cancer survivor – delivered Saturday's keynote commencement address at Hampshire College.

Hart recounted her own experience after graduating college, describing myriad instances of discrimination, sexism and racism – and one of her first jobs working on a luxury liner, when her boss said she must salute the ship's captain whenever she encounters him on the boat.

She refused, and thus extended a journey already begun in search of individual, and social, and economic, justice – imploring the graduates to say what needs to be said, to whoever, in the moment.

"What the hell am I going to do next," Hart said, recalling the stress she felt right after graduation – formulating that discomfort as "a capitalist induced anxiety."

Hart began her speech saying: "I want to recognize the black people that have been pushed out of Amherst."

She referred to New York City – where she works as a sex educator for Kindergarten through 5th grade students – as "the most segregated school system."

Hart told the graduating class that "white-supremacist capitalism expects you to pull yourself up by the bootstraps" and that "educational institutions" will do many things "to claim credit for your success.
***
The ONT Musical Interlude
On this day: 26 May 1969
John Lennon and Yoko Ono began an eight-day 'bed in', in room 1742 of The Hotel La Reine Elizabeth, Montreal, Canada, to promote world peace. They recorded 'Give Peace a Chance' in the hotel room (Petula Clark can be heard on the chorus). The song was credited to Lennon & McCartney, even though Paul had nothing to do with the record. via thisdayinmusic.com

Never enough Yoko, amirite?
On this day: 26 May 1972
At the point of the band splitting up David Bowie offered Mott The Hoople two of his new songs, 'Suffragette City', which they turned down and 'All The Young Dudes', which they recorded. The song gave the group a No.3 UK and US Top 40 hit. via thisdayinmusic.com
***

Turning a joyous occasion into a Genius Award Moment.

Crashing a wedding can go two ways: you have a great time while enjoying some free drinks and leave without anyone noticing you weren't actually invited or you join the bride and groom during their first dance and get arrested.

Mark Saunderson, 37 of Land O' Lakes, experienced the latter way.

Saunderson invited himself to a wedding reception at the Grand Plaza Hotel on St. Pete Beach Monday evening, according to the Pinellas County Sheriff's Office.

After walking into the reception, Saunderson cut into the bride and groom's first dance.
***
Quite the staff at Reading Hospital. Tonight's Feel Good Story of The Day.

Gov. Mifflin High School students Sean Bachman and IsaBela Santiesteban, both 17, got into a car crash in February while on their first date to get ice cream.

Bachman was taken to Reading Hospital with broken bones, nine broken ribs, a collapsed left lung and a concussion.

Santiesteban also was transported to Reading Hospital after suffering a minor spinal fracture, a broken rib and a lacerated kidney.

Santiesteban was discharged before Bachman, but she came back to the hospital to visit him every day.

"I was starting to think she really does like me. I got to talking with some of the nurses about how to ask her to the prom," Bachman told The Reading Eagle.

The nurses came up with a great idea.
***

Tonight's ONT has been brought to you by Desire.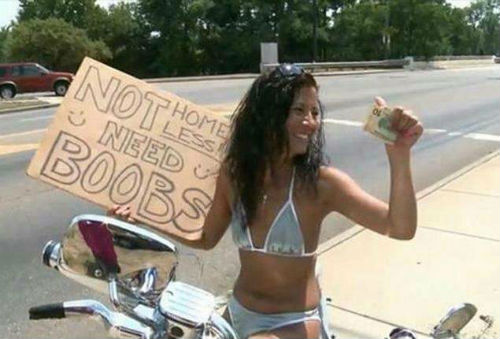 Notice: Posted with permission, begrudgingly by the usual suspects, the Ace Media Empire and AceCorp, LLC.
Weekly commenter stats for week of 5-26-2019
Top 10 commenters:
1 [536 comments] 'TheJamesMadison, Read Some Movie Thoughts Updated Daily' [75.24 posts/day]
2 [467 comments] 'garrett'
3 [443 comments] 'Insomniac'
4 [430 comments] 'Mark Andrew Edwards, Angry, Radical, Anti-Liberal, and Dangerous: buy ammo'
5 [413 comments] 'Deplorable Jay Guevara'
6 [377 comments] 'Miklos, just Miklos'
7 [361 comments] 'Mike Hammer, etc., etc.'
8 [361 comments] 'qdpsteve'
9 [342 comments] 'Commissar Hrothgar'
10 [340 comments] 'Skip'
Top 10 sockpuppeteers:
1 [369 names] 'Miklos, just Miklos' [51.80 unique names/day]
2 [45 names] 'Meade Lux Lewis'
3 [40 names] 'Notorious BFD'
4 [38 names] 'The ARC of History!'
5 [36 names] 'Cicero (@cicero)'
6 [33 names] 'LeftCoast Dawg'
7 [27 names] 'Mike Hammer, etc., etc.'
8 [26 names] 'Mike Hammer, etc., etc.'
9 [26 names] 'Notorious BFD'
10 [25 names] 'Bertram Cabot, Jr.'

posted by Misanthropic Humanitarian at
09:30 PM
|
Access Comments