« Saturday Gardening Thread, Memorial Day Weekend [KT]
|
Main
|
omg this is so embarrassing »
May 25, 2019
Ace of Spades Pet Thread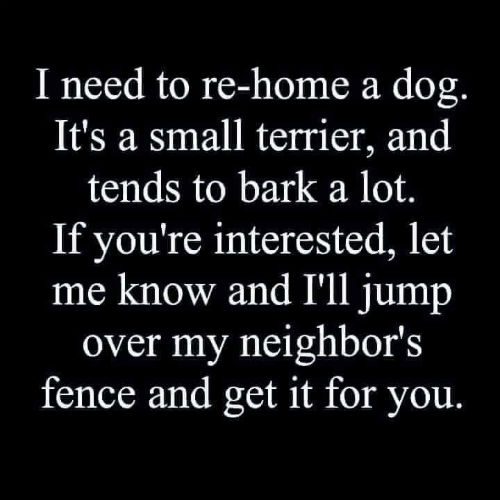 (H/T Blake)
***

Good afternoon Morons, Lurkers and everyone in between. Welcome to the almost world famous Ace of Spades Pet Thread. Do what you would like but do enjoy the world of pets and animals.
***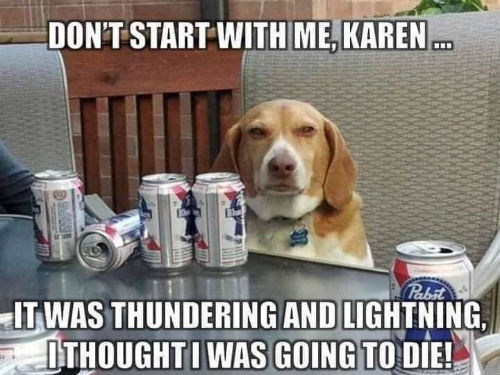 (H/T Cookie Girl)
***
A Little of This. A Little of That.

Quite the Craigslist Kicker. Need a cat?
***

Sick. Hope someone went to H-E- Double hockey stick.
***

From our friend Shibumi. Veteran Makes Cardboard Tanks For Cats
***
What does fear smell like? Just ask your friendly K-9.
***

A study identifies dog breeds and their propensity to bite curtain climbers.
***
Who Knew Planting Rice Could Be So Interesting? H/T Hank Curmudgeon

***
Meet The PetMorons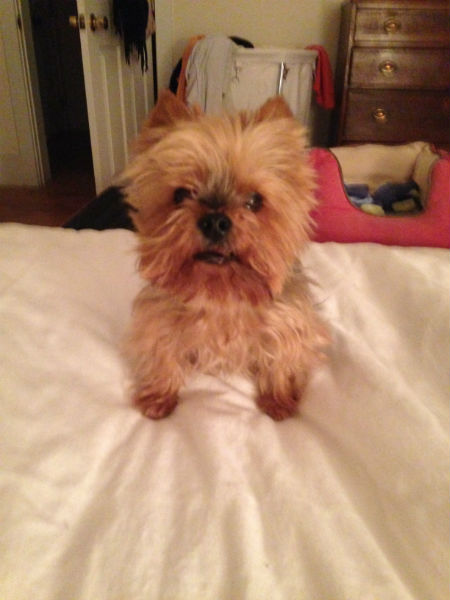 Mis Hum,
In the past I've submitted photos of my Yorkie, Maggie. You might remember the one in which she was wearing her sun goggles. Well, this week I had to say goodbye to her. She was 11 yrs old and I got her as a pup. Her nickname was Bug. She put up a good fight for the past year, always with good humor and complete devotion even through a lot of daily meds. She never bit anyone, loved little kids, and only barked when absolutely necessary, like when she spied a big dog too close to the house. And she was just so darn cute that she made me smile and brought me joy every day.

Keep up the good work on the AOS pet thread, something I look forward to each week - Liz
Of course I remember! Who could forget a Yorkie wearing goggles? Certainly not I. Geez Liz, I don't know what else to say excpet, I'm so sorry for your loss. Sounds like she battled right up to the very end.
***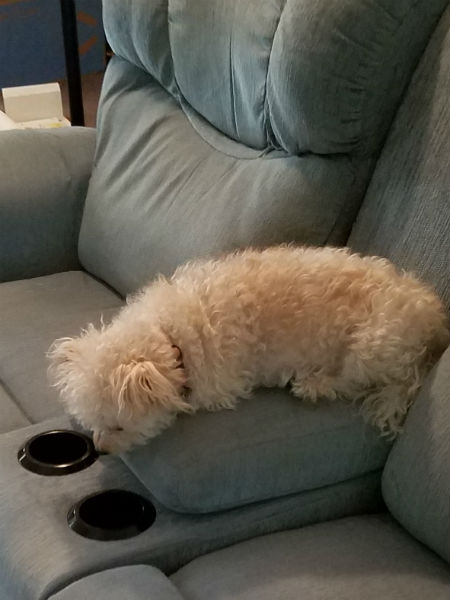 Mr. Nemo rides again.
I sent a picture of him about 2 years ago; he's now survived knee surgery and canine lymphoma Type B. He's two months past chemo and the oncologist says he's in clinical remission. Since he tolerated the chemo extremely well, we're hoping he will be one of the 1% that get a cure. Here he is on the "Nemo seat" aka the center console of our dual recliner. He's in convenient range for petting and treats. - SDN

Thanks for sharing with us SDN. Best wishes to Mr. Nemo that he keeps fighting the damn "C". I love the strategy he shows for affection and the treats.
***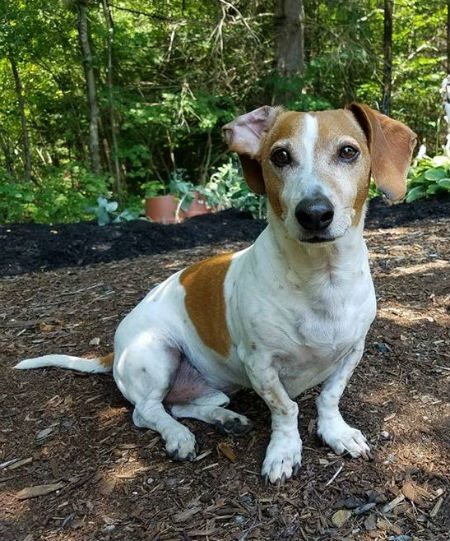 This is a picture Spot, Spotty, or Spot Spot Polka Dot. He came to us as a foster and some how managed to stay. He was very adventurous and loved to go on rides. It didn't matter where or how long. He would even be my acting Co-pilot on flights. Howling was also a favorite pastime. He went to the bridge unexpectedly last Sunday. He is sorely missed.

Please keep up the good work on the Pet Thread. I enjoy it very much.

NH Lurker
Thank you for sharing Spot Spot Polka Dot's photo and story with us. That must have been a difficult email to pen. It sounds like he had a wonderful but way too short of life with you. Take care.
***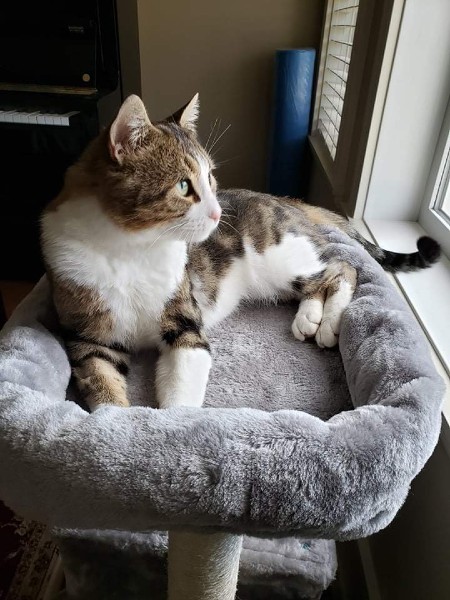 This is Clover, an early surprise Mother's Day gift for Average Wife. She was a little perturbed with me at first but her heart is now hopelessly melted. Clover is a blue heeler aka Queensland heeler aka Australian cattle dog. She's 8 weeks old and is equally skilled at stealing our sleep as she is stealing hearts. - Average Guy
Your nic should be Brave Guy. I can't imagine springing a pup onto Mrs. Mis. Hum. She is an adorable pup and that is a unique name. We appreciate your submission.
***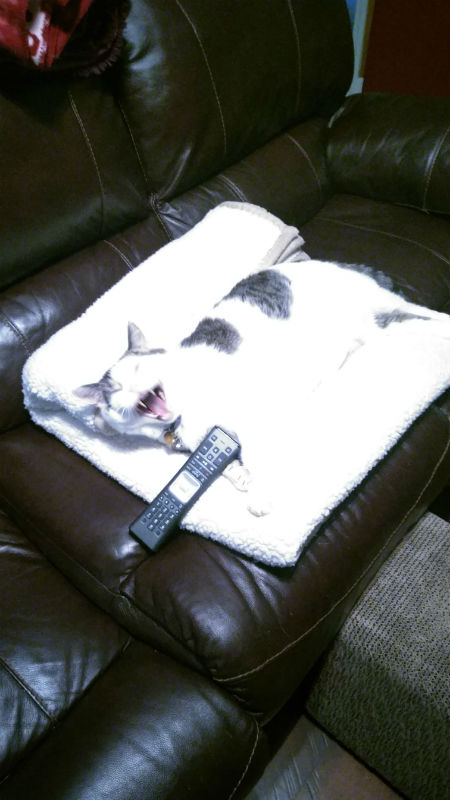 Hello MisHum,

Meet Splotchy BifBewalskiBot. We rescued Splotchy a year or so after moving to North Alabama. At first we were hearing what sounded like a possum living in the crawlspace of our home. When we would go in and look around for a nest, we could hear something scuttling away off and jumping out of one of the vents in the wall. One night I was up late and I hear yowling as a cat was climbing up onto the heating ducts in between the joists and insulation to sleep where it was warm. I had an 'aha!' moment then.

Eventually we were able to lay eyes on a very skinny and malnourished version of this magnificent American Shorthair you see here. During this time, I was maintaining my shotgroup with an air rifle by introducing the chipmunk and squirrel population to kinetic energy and Splotchy was taking care of the carcasses for me.

A good year later we had him eating dry kibble and wet food with medicine in it for worms, fleas, ticks and what not from the vet. Not too long after that he would let us scratch his head through a hand wide gap in the porch doorway. One quick grab and his formerly feral self was at the vet getting checked out. He had been neutered, and was obviously a victim of abuse given the way he still flinches when a hand is moving to quickly around him.

Vet said he was at least ten years old five years ago when he let me grab him. Now his days are pretty much what you see here, napping, safeguarding the remote and insisting that we forgot to feed him.

He is the gentlest cat I've ever had as well as one of the most loving. - Woody

I just love a rags to riches story. Not only that, you must be one patient Moron to work that hard to make Splotchy a TV Remote Guard Cat. May Splotchy's days be filled with nothing but happiness.
***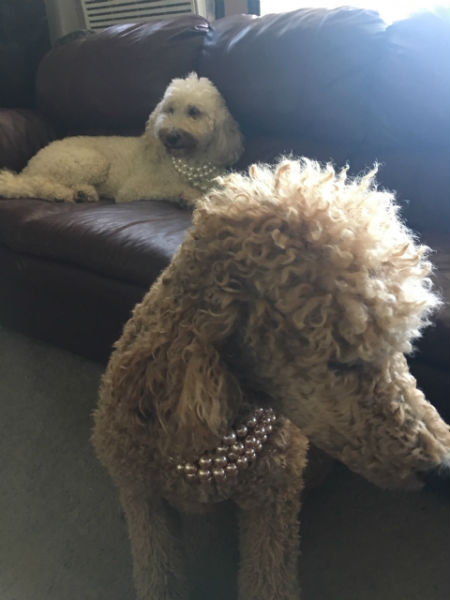 Here are Guinevere and Molly Golightly dressed for an evening wedding. Hence the three strands.

I will not say out loud that they were better dressed and better behaved than the bride.

Guinevere is wife to Ace and he is babydaddy to Molly. All three are Royal standard poodles.

(The Royal designation refers to size not beauty or intelligence. Although they have those in abundance.) - Le Garde Vieux
This isn't the first time we've seen these sharp dressed pooches. Thanks for sharing with us.
***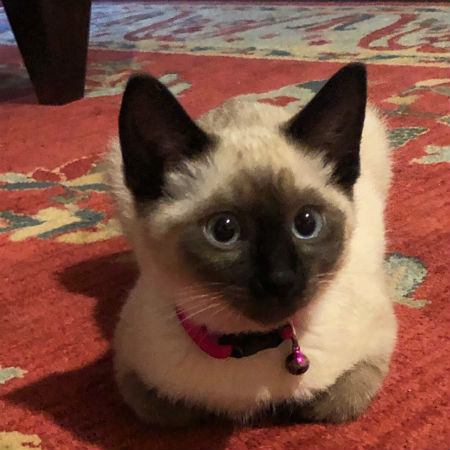 Attached are 2 pictures of my new baby girl, Trixie. She is a beautiful Siamese… and has all the "cattitude" required of the female Siamese. At less than 4 months old, she has already perfected Resting Bitch Face and is Queen of the House and All She Surveys. She also has all of us wrapped around her little paw, including 3 men (husband and 2 college sons home for the summer) and 2 large dogs who are scared to death of her.

Lurker and sometime commentator "Becky"

That little cutie has the dogs frighted? Now I'm curious as to what kind of dogs you have. She appears adorable. Thanks for sharing Becky.
***

What a great bunch of PetMorons and their humans today. Thank you again for submitting your photos and stories.
Do you have something pet and/or animal related you wish to share with us. You can send your items to petmorons at gmail dot com.
Have a great week!!


posted by Misanthropic Humanitarian at
02:45 PM
|
Access Comments