« Jada Pinkett-Smith: I Was Addicted to Porn
|
Main
|
The Morning Report - 5/23/19 »
May 22, 2019
Tuesday Wednesday Overnight Open Thread (5/21//22/19)
This was suppose to be Tuesday's ONT. However, the regularly scheduled Tuesday ONT was interrupted. You know what happened.
***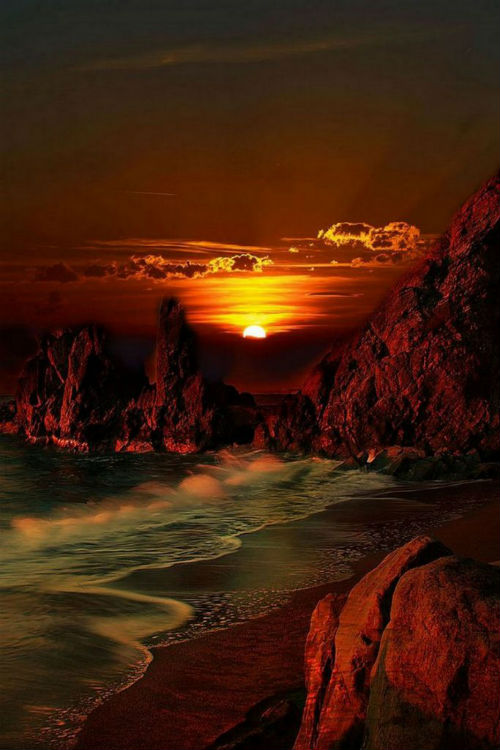 ***
The Quotes of The Day

Quote I

"When hate comes armed, it can be deadly," . "But right now, there is no federal law that prevents people convicted of misdemeanor hate crimes from owning or buying guns — a situation that defies both common sense and common decency." John Feinblatt

Quote II

"Who decides what is the soul of Google and what Google is?" "Is it leadership or employees? There's a real battle for the soul of these companies right now.Lokman Tsui

Quote III


In some important ways, my generation has failed you. We spent too much time debating, too focused on the fight and not enough on progress. Tim Cook

Quote IV

"[T]he court is not naïve to reality," Mehta wrote, admitting there "is a chance that some records obtained from Mazars will become public soon after they are produced." Barack Obama-appointed judge Amit P. Mehta

Quote V

"That's consistent with the city's goal all along, which is to put this in front of the court, let the courts decide whether these ordinances are permissible under Pennsylvania law. The city is not looking to prejudice anyone while those decisions are made. That's why the city entered into the agreement today." Eric Tirschwell
***
When you think of an inept municipality, is Baltimore the first city you think of? It should be.

On May 7, hackers infected about 10,000 of Baltimore city government's computers with an aggressive form of ransomware called RobbinHood, and insisted the city pay 13 bitcoin (then $76,280, today $102,310) to cut the computers loose. The hackers claimed the price would go up every day after four days, and after the tenth day, the affected files would be lost forever.

"We won't talk more, all we know is MONEY!" the ransom note read. "Hurry up! Tik Tak, Tik Tak, Tik Tak!"

But the city has not paid. In the two weeks since, Baltimore citizens have not had access to many city services. The city payment services and email systems are still offline.
***
Hunt's, the company known for making various preserved tomato products like ketchup and tomato sauce, has officially apologized for assuming the sex of its canned sloppy Joe mix. The company is also apologizing for the carbnormative slogan, "A sandwich is just a sandwich, but a Manwich is a meal."

A spokesman for ConAgra Foods, owner of Hunt's, says Manwich might self-identify as a man, but so far discussions have been unproductive.
***

We all learned something about challenges, didn't we? H/T redc1c4

A top California environmental regulator is threatening to enact tough, new pollution rules -- including an unprecedented ban on cars burning petroleum-based fuels -- in response to a Trump administration plan to relax vehicle emission standards.

California Air Resources Board Chairman Mary Nichols said the state would be forced to pursue "extreme" requirements to offset the uptick in pollution that would be unleashed if federal vehicle emission and fuel economy standards are weakened.
***
Liberal Arts + Women's Resource Center = an abomination.

The Women's Resource Center at San Diego State University apologized on Thursday for sharing an image of an armed Palestinian hijacker, calling it "disrespectful to members of our Jewish community."

The image — included in a May 8th newsletter that has since been retracted — featured Leila Khaled, who helped seize two planes in Europe in 1969 and 1970 on behalf of the Popular Front for the Liberation of Palestine (PFLP), while holding an AK-47 assault rifle. It was accompanied by the text, "From the river to the sea, Palestine will be free."

The slogan has been used by Islamist and other Palestinian nationalist groups to refer to the establishment of an Arab state in the territory between the Jordan River and Mediterranean Sea, in place of Israel.
***

Is it her good looks or is it her ego?
A 33-year-old law-school graduate from London decided to start her own her own retail company selling vintage clothes online after struggling to find a job because of her good looks.

Russian-born Irina Kova claims that being attractive has made it harder for her to get a job in London, as women simply don't trust her or find her intimidating, and men don't take her seriously. Kova, who used to work in business development for important clients, believes her good looks ruined her career and made it harder to find another serious job, despite having a law-degree and an impressive CV.
***

The Genie is out of the bottle. It looks like 3D guns are here to stay.

A new network of 3D-printed gun advocates is growing in America – and this time things are different. Unlike previous attempts to popularise 3D-printed guns, this operation is entirely decentralised. There's no headquarters, no trademarks, and no real leader. The people behind it reckon that this means they can't be stopped by governments.

"If they [the government] were to come after me, they'd first have to find my identity," says Ivan the Troll, a member of the group. "I'm one of many, many like-minded individuals who're doing this sort of work."
***

The UK and its never ending slide into oblivion. No Freedom of Fashion.

Greystanes High School in New South Wales notified pupils and parents that on "Rainbow Mufti Day," those not openly participating in 'International Day Against Homophobia and Transphobia' would be pressed for increased contributions to the National Youth Mental Health Foundation.

The notice was delivered via a Facebook post, which has since been edited, as well as a letter allegedly sent to students and parents.

"GHS will show our support for International Day Against Homophobia and Transphobia on Friday so wear an item of rainbow clothing," the school wrote on the original Facebook post, accompanied by a rainbow emoji.
***

Even the Great Karnac could have foreseen this failure.

As outlined by Hotair on Saturday, the "soda tax" has actually led to Philadelphia residents traveling outside the city to buy their soda (and likely other goods), decreased the city's revenue, and led to layoffs in the local beverage industry and cut hours for employees at small markets. It did not, however, lead to an increase in healthier beverage purchases in the city.

When the soda tax was first announced, workers at Pepsi took a hit. "With sales slumping because of the new Philadelphia sweetened beverage tax, Pepsi said Wednesday that it will lay off 80 to 100 workers at three distribution plants that serve the city," philly.com reported in March of 2017.
***
As we approach the end of May, the graduation season is upon us. You can give those young people your .02 worth.

Businesses from fashion giants to hedge funds to venture capital firms are building teams focused on figuring out how to turn the information they capture into valuable insights.

"There's such a high demand across industries for people with data-science skills," said Amanda Stansell, senior research analyst at Glassdoor.

Recruitment for this profession will continue as more companies accumulate data and figure out what to to do with it, Stansell added.

Tech jobs dominated Glassdoor's list of the top 25 highest-paying entry-level positions. Software engineer ranked second, with a median base salary of $90,000. The only non-technical and non-business profession on the list was physical therapists with a median salary of just under $64,000.
***
Just because you want something to be true, doesn't make it so. I identify as a rich person but my banker says otherwise.

NBC News has some big news for all the young dudes out there. (It's Monday. You can forgive me one Mott the Hoople reference.) If you're a man, you can get pregnant and deliver a baby. But you're facing some unfair challenges because the medical community isn't really up to speed on the whole situation and they will probably make some mistakes in your prenatal care. Here's part of the coverage in this breaking story.
***

Ah Chicago, Reason #979 to flee the City of Chicago.
Chicago has collected $2 million in tax from Sony, Eventbrite and Fandango, becoming the first large city to successfully tax digital streaming and service providers, Bloomberg reports.

The four-year-old levy, dubbed the "Netflix tax," still faces a lawsuit from a group representing Netflix, Amazon Prime and Spotify customers.

Other cities and states are considering taxing digital services, as more and more shopping moves online.
***

After recently attending a college graduation, the following does not surprise me in the least.

A new report has revealed that support of the First Amendment among college students seems to be decreasing, as nearly half of students believe that hate speech should not be protected.

Conducted by the Knight Foundation, the survey reveals that 41 percent of college students believe hate speech should not be protected under the First Amendment, while 58 percent believe that it should be protected. While the majority of students believe that hate speech should be protected, 53 percent of college women contend it should not be protected, as well a majority of black students.

Over half of college students agree that shouting speakers down is "always" or "sometimes" acceptable. At the same time, 83 percent of college students agree that using violence to end an event is "never acceptable."
***

What's happening in Manitowoc?
***
The ONT Musical Interlude
A certain musician by the name of Robert Zimmerman Bob Dylan celebrates his 77th birthday on Friday May 24th.
&&&
And
***
Timing is everything. Just ask our 1st Runner-up Genius Award Winner.
Jacksonville, Florida – Breon Hollings started a Facebook Live stream to show off all of his drug money. What he didn't expect was that the police were already outside with a search warrant, and they were coming in.
***

Continuing to work after winning the lottery isn't a bad thing. Unless you're a Genius Award Winner.

A little more than a year ago, Karlee Harbst was the smiling winner of a $1 million prize in the Florida Lottery. She had even won a $100 prize a week earlier.

The money was coming at a great time too, because Harbst was reportedly pregnant.

But last week, the 27-year-old Port Orange woman was among more than 20 suspects apprehended by police in a major drug bust, according to reports. She was reportedly charged with solicitation to deliver heroin and unlawful use of a two-way communication device, and made her first court appearance Friday in connection with the case.
***

NSFW-Language
***

Generosity is Tonight's Feel Good Story of The Day.

Billionaire Robert F. Smith, who received an honorary doctorate at Morehouse College's Sunday morning graduation exercises, had already announced a $1.5 million gift to the school.

But during his remarks in front of the nearly 400 graduating seniors, the technology investor and philanthropist surprised some by announcing that his family was providing a grant to eliminate the student debt of the entire Class of 2019.
***

Tonight's ONT has been brought to you by Environmental Destruction.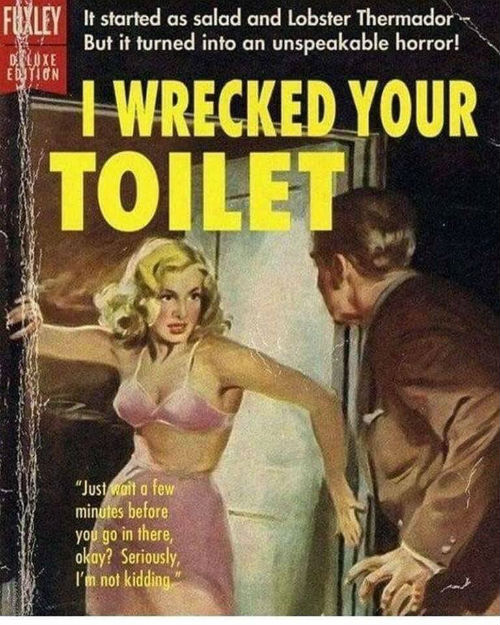 Notice: Posted with permission by the Ace Media Empire and AceCorp, LLC. The views expressed here are not necessarily those of ownership, management, advertisers, hamsters and the janitorial staff.


posted by Misanthropic Humanitarian at
10:00 PM
|
Access Comments