« Saturday Afternoon Chess Thread 05-18-2019
|
Main
|
Saturday Overnight Open Thread (5/18/19) »
May 18, 2019
Saturday Evening Movie Thread 05-18-2019 [Hosted By: TheJamesMadison]
Pacing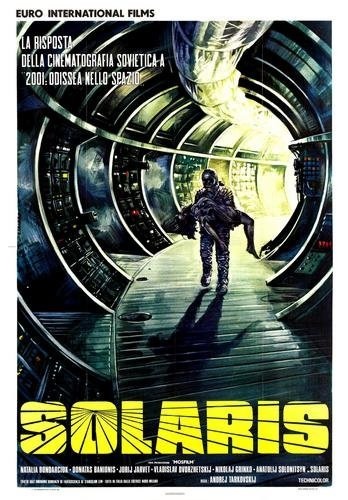 Here's a concept in storytelling that is super important to some people, but not to me. And because it's not that important to me, I kind of don't get it.
Well, I get what it is and have a rough idea of how to measure it, but I don't get why it's important. It's really a taste thing, but when people throw it up in a critique ("The movie was poorly paced" or "inconsistently paced"), they seem to include it as some sort of objective measure of quality. And I'd disagree vehemently. Its existence is objective, but its importance is (almost) purely subjective.

What is It?
Think back to a couple of years ago when I first started writing these posts and I outlined my model of storytelling, which was based on four major elements of narrative: character, plot, style, and theme. All stories contain all four elements but in different amounts, and all members of the audience have their own priorities. Personally, the single element that's most important to me is theme, but, I've learned, most people seem to prioritize plot.
I think if you were to make a Venn diagram of people who consider pacing and plot to be important, you'd get a circle. Plot is about the actions of a story, and those who like this element of narrative over the others want to see the plot move. They don't want to spend time with a single plot point as other elements get addressed, they'd rather see the next plot point.
So, what is pacing, then? It's the movement of the story from one point to another. Is that plot points? Not necessarily, but usually.

Slow Movies
I like to use the movie Andrei Rublev as my near satirical example of a slowly paced movie. If I were to ever formalize my 11-20 of all time movies, it would appear on it. It's one of seven movies by the Soviet filmmaker Andrei Tarkovsky (the co-screenwriter was another Andrei, Andrei Konchalovsky), and it's about the Russian icon painter. We never see him paint a thing. He wanders around medieval Russia, observing the plight of the common man and life in the era. The last forty minutes or so are about the casting of a church bell. And then we get color images of Rublev's work.
It's really slow.
And I think it's one of the greatest films ever made.
In addition, it's a movie I almost never recommend. In fact, I don't think I've ever recommended it because I know people are hard wired to not like these kinds of films. Hollywood has never made movies like it for mass consumption, and most people in America grow up on Hollywood entertainments. The basic filmic vocabulary of something like Star Wars, Indiana Jones, and even Casablanca is vastly different from films made by Malick, Melville, or Tarkovsky. They're all part of the same medium but use vastly different methods to organize the sights and sounds to tell their stories.

Preferences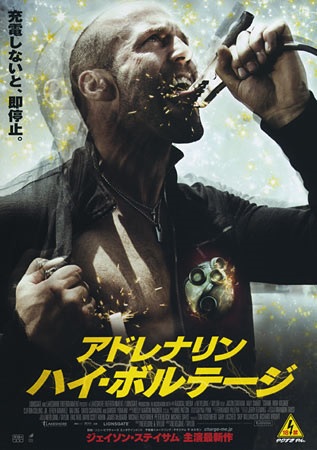 As I said earlier, the importance of pacing is largely subjective. However, I am happy to admit that it is important in certain circumstances.
There are types of stories that helped by faster paces. Action movies, in particular, feel like a genre that is generally aided by a faster pace. They don't need to be break neck from beginning to end, but stopping the film for half an hour to deal with character might break up the feel of the film enough to distract from the action at hand. Taking a 45-minute scenic tour of the countryside might work in a drama, but in the middle of a thriller it could cause unnecessary boredom on the part of the audience.
I wouldn't want to write off a film that works like that completely (Independence Day has no action for a solid 30 minutes between its second and third acts), but I think it's safe to say that audiences don't want to spend a long time watching people talk about their feelings in the middle of their exciting action spectaculars. It's a reasonable request, I think.

Fast Movies
The one movie that jumps to mind first when talking about fast pacing is the German film Run Lola Run. It's breakneck.
Part of it is editing. One might call it over-edited. Never using 1 shot when 3 will do, which implies a sense of movement that the single shot wouldn't accomplish on its own.
The other part is the fact that it tells the same story three times, in three different ways, in a short 82 minutes. Lola's boyfriend has lost 100.000 marks for his gangster boss and needs to retrieve it or replace it in 20 minutes. He calls Lola who screams and then, well, runs. She follows through on three different possible paths. The first leads to an unsuccessful grocery store robbery, the second leads to a bank robbery, and the third leads to a pair of lucky runs at roulette that gets the 100.000 marks.
I'm not the biggest fan, but it's definitely a fun movie that clips along nicely. There are implications of themes around determinism, but the movie never has the time to explore them in any meaningful way.
But, the important thing, in regards to this post, is that it's fast. It speeds along to tell its small story in three interesting ways and wraps it up. Not a bad way to spend 82 minutes.

Marketing Lies
Advertisements lie to you. They do it all the time. Marketers will say anything to get you to buy a product, and a movie ticket is no different.
Remember the movie Drive? Here's the trailer:
That looks like a mostly typical action movie, doesn't it? Well, the movie isn't like that, at all. Despite using only images from the movie itself, the marketer who made that trailer created something that looks more like a Fast and Furious movie than a moody, European styled, introspective movie (where Christina Hendrick's head gets all splodded up). The disparity was so bad that a Michigan woman filed a lawsuit against the distributor (it got tossed in 2012). And you thought you were mad about a trailer that lied to you, huh?
This comes down to the idea of expectations. A trailer creates a set of expectations around the movie after the movie has been written, filmed, and edited. Is it the movie's fault that the studio lied about what the movie is? Should a movie be held to account for something that was entirely out of its hands?
Well, as the consumer who walked into Drive expecting a fast, thrilling ride and instead getting something slow and meditative (with punches of extreme violence), who else do you have to blame? The marketer isn't there to yell at. The trailer isn't playing to you. The movie is, and it's not what you expected.

Taking What the Movie Gives You
Half the time I start a movie, I've completely forgotten what it's about when I pop it in, especially when it's a Netflix DVD. I placed that DVD on my queue roughly 4 years ago. I know the title, but I barely know what its genre is, or what the summary on the envelope says. Often, I don't even read the summary and just pop the film in. There was something about this movie that got me to put it in my queue at some point, so that's good enough, I suppose. I have no preconceived notions about what the movie should be, because I have little to no idea what it is at all.
I think this practice has conditioned me to expect nothing from a movie once it starts. Since I barely know what I'm getting into, I'm open to whatever it could end up being. Combine that with the fact that my narrative priorities are out of line with most people who consider pacing to be important, and you have a good mix for an audience willing to follow a slow movie as it spends time wandering the Russian countryside as a painter doesn't paint.
It's all about preferences. Are you wrong because you hear the name Tarkovsky and keel over in pain? Not at all. One of the most knowledgeable men I've ever met in the arena of movies found Tarkovsky boring (that would be Stephen Prince, the film scholar who's written a book or two about Kurosawa). I can think of several people in these glorious comments who find Malick unbearable (for several reasons). I've tried to get people into Bergman and they've hated me afterwards.
The thing is, I'm going to play the advocate for a moment. Slow movies can be wonderful. Slow doesn't mean bad or boring. If you're not used to it, that doesn't mean that you can't get into it. You need some kind of gateway before you try Andrei Rublev. Might I suggest something like Solaris, by Soderbergh of course.

Movies of Today
Opening in Theaters:
John Wick: Chapter 3 - Parabellum
A Dog's Journey
Next in my Netflix Queue:
Prime Cut
Movies I Saw This Fortnight:
Manon des Sources (Netflix Rating 5/5 | Quality Rating 4/4) Full Review Poster blurb: "This is the better half of the whole story, but it couldn't exist without the first." ["Library"]
Beowulf (Netflix Rating 4/5 | Quality Rating 3/4) Full Review "So, what we end up having isn't so much an adaptation of Beowulf, but an adaptation of a master's thesis on Beowulf." [Personal Collection]
The Virgin Spring (Netflix Rating 5/5 | Quality Rating 4/4) Full Review "This has long been my favorite Bergman, and now that I'm in the middle of the thirty-nine films of the Criterion boxset, I think I can begin to understand why." [Personal Collection]
The Silence (Netflix Rating 5/5 | Quality Rating 4/4) Full Review "That silence (not absence) frustrates Bergman. He wants to hear from God, but he finds God's vessels on earth (the Church in particular) to be empty." [Personal Collection]
Winter Light (Netflix Rating 5/5 | Quality Rating 4/4) Full Review "These movies are intelligent, touching, and difficult, but they are also extremely rewarding to the patient viewer willing to give the films a chance." [Personal Collection]
Pathfinder (Netflix Rating 1/5 | Quality Rating 0.5/4) Full Review "What an ugly movie." [Netflix DVD]
The Seventh Seal (Netflix Rating 5/5 | Quality Rating 4/4) Full Review "Along the way, as Block continues his game with Death, tricking and being tricked himself on the board, we see the little lives of these people. Jons is the most entertaining character because his nihilism is delivered so drily and with such wit that he's a joy just to watch." [Personal Collection]
Soy Cuba (Netflix Rating 5/5 | Quality Rating 3.5/4) Full Review "It's a very good movie, all done in the service to one of humanity's great evil regimes. Your mileage may vary." ["Library"]

Contact
Email any suggestions or questions to thejamesmadison.aos at symbol gmail dot com.
Follow me on Twitter.
I've also archived all the old posts here, by request. I'll add new posts a week after they originally post at the HQ.


posted by OregonMuse at
07:58 PM
|
Access Comments