« Saturday Evening Movie Thread 05-18-2019 [Hosted By: TheJamesMadison]
|
Main
|
EMT 5/19/19 »
May 18, 2019
Saturday Overnight Open Thread (5/18/19)
Saturday Night's Alright For Baking
***
The Saturday Night Joke

A man was telling his buddy : "You won't believe what happened last night."
My daughter walked into the living room and said : Dad, cancel my allowance immediately, forget my college tuition loan, rent my room out, throw all my clothes out the window, take my TV and my laptop.
Please take any of my jewelry to the Salvation Army or Cash Converters. Then sell my car, take my house key away, and throw me out.
Then disown me and never talk to me again. And don't forget to write me out of your will and leave my share to any charity you choose."
"Holy Smokes," replied the friend, " - she actually said that?"
"Well, she didn't put it quite like that. She actually said :
"Dad, meet my new boyfriend, Mohammed. We're going to work together on Elizabeth Warren's Presidential Campaign." H/T "Blake - used vacation salesman."
***

The moose out front should have told you................
***

It's the internet, is it true? Is it false? We here at The ONT have no clue. But, it is an interesting situation.

Man's Parents Are Pissed He Reported Car Stolen After His Sister 'Borrowed It' Without Permission

Siblings can be the absolute worst sometimes—right? No matter how many times you tell them "no, you can't borrow my shirt," they'll somehow walk out of the house with it on. They just don't understand the word "no."
***

How was your vacation? Well, the accommodations sucked big time.

It seems that no matter how hard Airbnb's staff tries to secure and guarantee a welcoming experience for their clients and hosts, the Internet still keeps on posting the most absurd and sometimes even scary Airbnb stories. In fact, there have been some really terrifying ones. Luckily, the one we have prepared for you today is more funny than bad and it does have a happy ending. But just like any other unsuccessful Airbnb story, this one does remind you to always read the reviews and check for the safest options on Airbnb because you never know when you might end up sleeping in a shipping container.
***

My suggestion, for what it is worth. Don't forward this to any self-righteous "media" on Twitter. You might just find yourself suspended.
***

Practice makes perfect, Unless you're a naked Florida man. Then you get arrested.

A Florida man caught playing basketball naked at a public park said he thought it would help improve his skills, according to police.

A park employee said he saw a man playing basketball while in the buff at Candyland Park in Longwood, Florida, Sunday evening and immediately contacted authorities.
***

Tonight's Word of The Night is Vexatious

adjective
causing or tending to cause annoyance, frustration, or worry.
"the vexatious questions posed by software copyrights"
synonyms: annoying, vexing, irritating, irksome, displeasing, infuriating, maddening, exasperating, provoking, galling, rankling, grating, jarring, harassing, harrying, bothersome, tiresome, troublesome, niggling; More
LAW
denoting an action or the bringer of an action that is brought without sufficient grounds for winning, purely to cause annoyance to the defendant.

Yes, Mr. Christopher Fitzgibbon appears to be Vexatious and a possible Genius Award Winner.
***

Beauty is in the eye of the beholder. Personally, i don't see the beauty or have the $91 Million to buy it.

A 3-foot-tall silver bunny just set an art world record. Rabbit, by the playful and controversial artist Jeff Koons, sold for more than $91 million at Christie's Auction House — the most for work by a living artist at auction.

Robert Mnuchin, an art dealer and the father of the Treasury secretary, had the winning bid on behalf of a client.

The stainless steel sculpture is a faceless space bunny, a balloon that's not a balloon. The piece was one of 11 works that were offered from the collection of magazine publisher S.I. Newhouse, the longtime chairman of Condé Nast who died in 2017.
***

One needs to complete a job application to become an armed fighter or a suicide bomber. Who knew Al-Qaeda has an HR Department?
***
The ONT Musical Interlude

Young Uncle Teddy.......................
*
The Gun Thread and The ONT Musical Interlude all wrapped up into one.
***

There has to be a better way to raise money for a Woman's Shelter.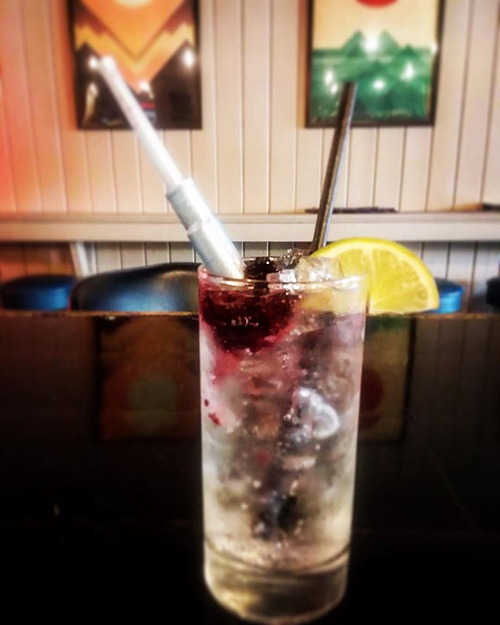 ***
Revoked license? Check. In possession of Meth? Check. On the way to the Police Department? Check. Genius Award Winner.

Woman Drives To Jail On Suspended License With Meth In Her Pants
***

Tonight's ONT has been brought to you by Cursing.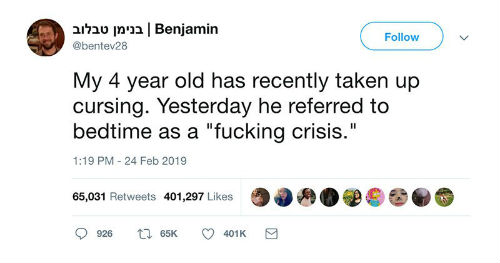 Notice: Posted with permission by no one actually. Everyone is out of the office tonight.


posted by Misanthropic Humanitarian at
09:55 PM
|
Access Comments