« What Can I Say? It's An ONT
|
Main
|
Mid-Morning Open Thread »
May 17, 2019
The Morning Report - 5/17/19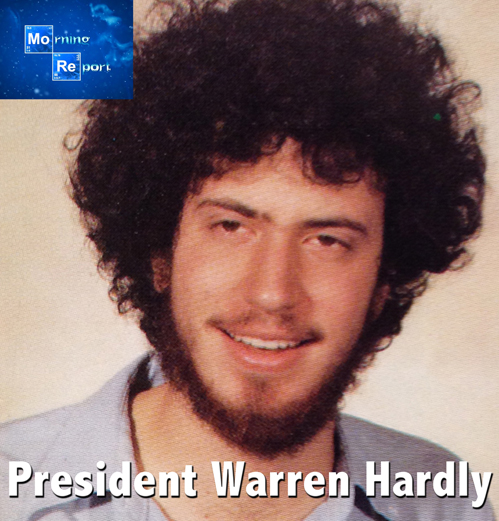 Good morning kids. The weekend is here and for the first time in a long time there are no real developments in the Mueller Deception and Coup. So the big story is the President unveiling an immigration policy centering around the ending, or at least severe curtailing, of chain migration and switching over to one based on merit. Aside from the knee-jerk reaction to anything Trump, this switch in theory would put a crimp in the importation of automatic Democrat voters and sucklers of the Welfare State teat, and as such it must be attacked. Most ridiculous and frankly repugnant line comes from the equally detestable Nancy Palsi Pelosi who said that the word "merit" is "condescending." Does this shambling bag of botulinum, halitosis and graft not realize that by saying that, she just implied that everyone south of the border has none? In any case we have several analyses of the nuts and bolts (no, not in Nancy's neck) of the deal including one that is not so sanguine insofar as it doesn't do enough to address the problem. For me, we really need to cut off the illegals, here and on the way, from Uncle Sugar completely, ramp up swift and speedy deportations, and severely punish with fines and imprisonment any business that knowingly employs illegal aliens. But hey, what the hell do I know, right?
Sticking to this subject and underscoring the need to seal that damn border, DHS is releasing thousands of illegals into the country every month, over a thousand a day which begs the question "why?!" This last item is the killer-diller - literally. An illegal alien serial killer has been arrested and charged in killing 12 elderly women. Speaking of "condescending," I eagerly await the day when "con" Pelosi is "descending" to the Infernal Reaches for her just reward.
Abortion is next, specifically the reaction from all quarters to Alabama's new bill that virtually bans the practice in the state. "Cookie" Milano is demonstrating the Left's renown for tolerance and acceptance by calling for the harassment of Governor Kay Ivey while Jello-Brain Gillibrand is threatening retribution on Justices Kavanaugh and Gorsuch should this lead to their voting to strike down Roe v Wade. Aside from these two tits inspiring the next James Hodgkinson (oh yes indeed they damn well are), there is also the political side to this. Joel Pollak over at Breitbart, a man that I greatly admire, thinks this law is a "strategic mistake" insofar as perhaps rallying a disunited and disgruntled base around a key issue. This to me is a righteous and justified reaction at the Democrats' gleefully passing laws allowing for the killing of a baby born alive and viable after a failed abortion attempt or indeed merely at the whim of an erstwhile mother at the moment her water breaks. Sorry, Joel. You forget that that barbaric, G-dless bestiality enraged our base in the first place. Governor Ivey's signing that bill, and now another one being enacted in Missouri is not mere politics; it is a line in the sand that states we have had enough of this. My own personal views on abortion aside, it goes to the heart of the value of a single human life. Obviously, as has been demonstrated for well over a hundred years, to the Left it's very little. The fact they pimp collective rights over individual rights is a tell. While I would draw the line at a heartbeat or ability to feel pain and definitely by 20 weeks, I favor this bill because we can no longer cede any more ground. To hell with that' it's high time that we took ground back by pushing hard and pushing relentlessly. The so-called "culture war" is crucial to a healthy and free society. They are on the losing side of this and they know it, regardless of how they want to spin it. War.
Moving on to the international scene where the ramping up of rhetoric and tensions with Iran takes center stage. To quote the Farsis, they have vowed to "Defeat the American-Zionist Front." Sounds like the Democrat Party's slogan, nein? Several links about the situation below. As I said, Iran must be liberated. The question is how is it to be done remains ever-cromulent. If, please G-d, the mullahs fall and some sort of minimally functioning non-terrorist state is the result, it would seriously suck much of the oxygen out of global Islamic terrorism and put a lot of bad actors on notice or in a box. Hello North Korea and Venezuela, which would see the remnants of the Maduro cancer beat a hasty retreat to Cuba. It would also cause Obama's jug-eared head to explode as he and his cronies are still doing all they can behind the scenes and illegally I might add to somehow resurrect that horrible nuke deal. Stay tuned...
Jumping back to the Dem Scandal Sheet and Joo-Hatred Departments, investigative journalist Peter Schweizer is calling for Hunter Biden to be subpoenaed before the Senate to testify about his collusion-for-profit with China and Ukraine. Unfortunately, Richard Burr is unavailable owing to his being rogered by Mark Warner in the cloakroom. And everyone's favorite (Klaus) Barbie doll Rancida Tliban was rewarded for her spewing of Auschwitz jokes by being given the gavel to the House. If you are a Jew - hell, a feeling thinking human being - and you vote for the Democrat Party, gey henge-dich mit a tsuker shtrickel, un hob'n a ziessen toydt.
On to politics where the big joke of the day was Warren Wilhelm Klink, aka Bill De Bolshevik announcing his candidacy for the Democrat 2020 nomination... which was greeted by massive boos, catcalls and chants of "can't run the city, can't run the country" on national television. As a link alludes to, I will say that unless you are a raging Maoist, De Bolshevik truly has united the Left and Right in NYC under one common thing... absolute hatred for him, his corruption, and the degradation of the quality of life (such as it was) in this town.
First Amendment and Fake News Fakery: Jm J Acosta as is his wont totally distorts the President's words on asylum seekers, Ben Shapiro inserts foot in mouth (shocking) and what will Big Brother Tech do to silence anti-Semitism on line?
Guns: Trump kills that UN gun "treaty" dead.
International Desk: US will not return that seized NorK ship, USAF has some cool new toys, the racism kerfuffle and smearing of a Trump State Department appointee, and do we really need NATO anymore?
Domestic News: Susan Collins is a bust-out fraud, chill out about Kavanaugh and the Apple decision, Trump is on the way to flipping the 9th Circuit conservative, San Francisco homeless now boat people, and how ending judicial precedent also makes America great again.
The Economy: Huawei gets blacklisted here (good), Boeing attempts to relaunch the 737-MAX, and more California communism.
Crime & Punishment: Firefighter dies responding to a shooting and Trump pardons Pat Nolan.
Healthcare: More freedom for cancer treatment choices, please.
Education: U-Wisconsin Milwaukee student wants to gas Jooz, attempt to screw with the SATs with social justice credit bullshit, and Michigan anti-Christian curriculum infecting the schools.
Red Greens: New York's AG attempting to cover up on the coordinated lawfare against oil companies by abusing whistleblower laws, and Daniel Greenfield with an alarming story of kids being used to propagandize their parents about "climate change."
Feminazism and Tranny Psychosis: Not a joke - tranny gets tilapia vagina (Arthur Treacher's Mish and Chips), and this Equality Act is a dangerous disaster.
Hither and Yon: Gene Simmons big KISS to America (with tongue), Victor Davis Hanson on the American Satyricon, following on to Daniel Greenfield, why the Left uses children as shields and swords, restoration of faith, and this New Jim Crow myth is a myth.
Finally, documentaries on my must-see list include a new one cutting together unseen and unused segments of William Wyler's 8th Air Force footage (Memphis Belle) with the aircrews who flew over Germany as well as two about heroes we could really use today more than ever.
Anyway, links from around the world, across the nation and up your street. Have a better one and remain blessed.
NOTE: The opinions expressed in some links may or may not reflect my own. I include them because of their relevance to the discussion of a particular issue.
BORDER WALL, MIGRANT INVASION, AMNESTY, IMMIGRATION, BORDER SECURITY

posted by at
07:37 AM
|
Access Comments