« Is "Rub And A Tug" Back On The Table In South Florida?
What A Surprise: The Cops Bungled The Kraft Sting...
|
Main
|
Gun Thread: Some Assembly Required [Weasel] »
May 19, 2019
Food Thread: Don't Put Inane Things In Good Food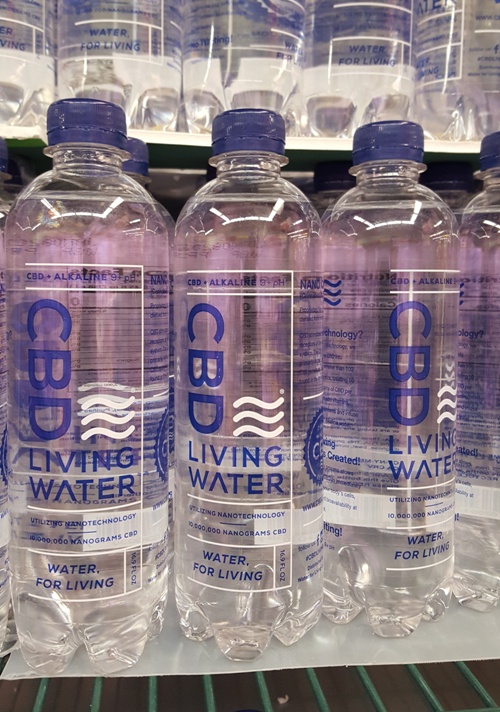 The label says:
UTILIZING NANOTECHNOLOGY
10,000,000 NANOGRAMS CBD
Now, in the interest of full disclosure, I didn't pick up the bottle and read what it may have explained about this miracle of modern technology, but the last time I checked, nanograms were a measure of weight which has nothing to do with nanotechnology other than the prefix. Although I did look at their website and I am now dumber for the experience.
I guess some people need to feel good about their diets and want to infuse everything they eat with some virtue-signalling message that "YES, I am a higher-order human who cares about important things like drinking water with 0.01 grams of CBD/liter." Yeah...math...some of us can do it!
But I much prefer my food and drink to be simpler...to satisfy the requirement of being...oh...I don't know...good to eat and drink!
So pour me three fingers of a good scotch (just a splash of water unless it's something really good), and please don't overcook my steak, but I do want some char (I like eating free radicals!), so pay attention!
What? Vegetables? Sure! Take a peak below the fold.
******
Yup. I found an extra package of bacon in the freezer, and since my reflexive behavior when I find something yummy in there is to defrost it without having a plan for its use, I ended up with this.
Fresh green beans and bacon. No salt or pepper or spices.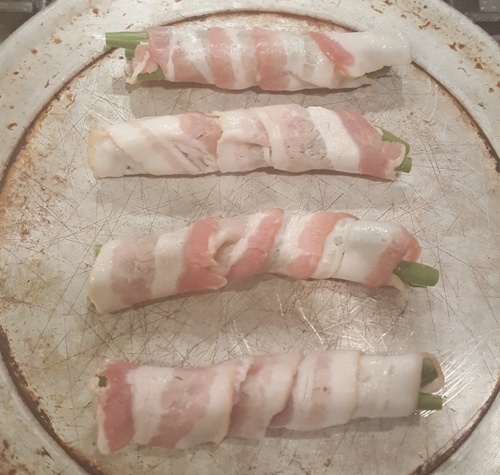 In retrospect I should have used a bit of pepper, but they really did turn out well.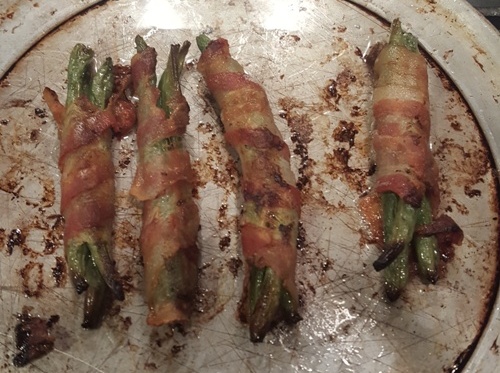 I feel quite virtuous...vegetables, low-carb, and fat for the keto people. This, paired with a good steak and nice bottle of Zinfandel might be the perfect meal.

******
I think Sloppy Joes are fine dining, so I am unsure why these folks feel the need to complicate them. But I would try it. Once. I really don't think it's a good combination. There is something to be said for those tried-and-true recipes that your mom learned from her mom who learned it from her mom...
Hash Brown Sloppy Joes
But such is the state of a lot of food writing nowadays. Take something that works just fine, and tweak it and make it complicated and add something weird, and hope that the slim-hipped-hipsters go wild.
It's not as bad as putting ketchup on a hot dog, but it's close.

******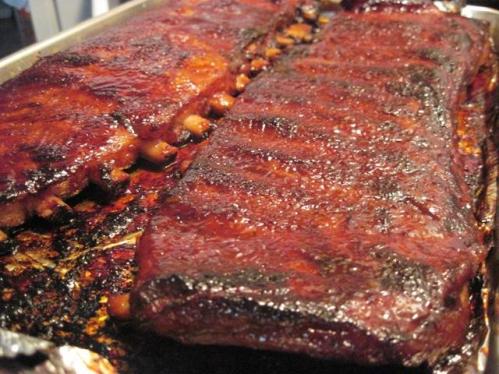 I made some pork ribs in the oven last week, and while they tasted good, there was an interesting texture to the outside that I have never experienced. Sort of leathery, but not terrible. Overall, I was not tremendously pleased with them, although of course I ate them with great gusto because i am a glutton.
Any thoughts? I know that some of you are accomplished pit-masters who scoff at those of us who aren't, but I am curious why that happened, so any input would be much appreciated. Sending me a rack or two of your best ribs would be even more appreciated, but I'll take what I can get.

******
I love Poke. It's easy to make, easy to customize to your own tastes, and it is relatively safe to order in a restaurant because it really is hard to screw up. I don't know how authentically Hawaiian
Tuna Poke
is, because there are lots of cuisines that have something similar. But wherever it's from, it's worth a taste. And if you like it, make it at home. The only requirement is good tuna (although other firm-fleshed fish will work), and most of us can get good quality frozen tuna.
******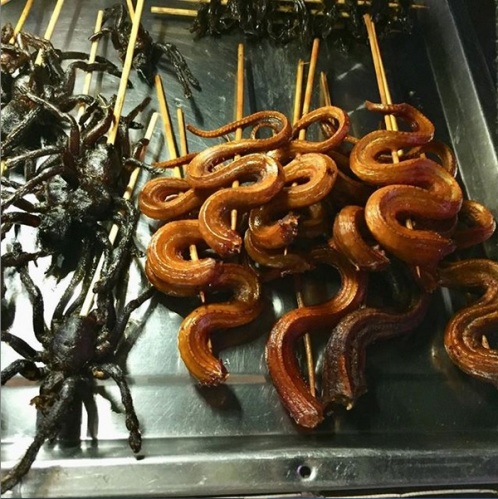 ******
Food and cooking tips, triple-cream cheeses, young wild pigs, crisp bacon, thick and fluffy pita, and good tomatoes that aren't square, pale pink and covered with Mestizo E.coli:
cbd dot aoshq at gmail dot com
. Any advocacy of French Toast with syrup will result in disciplinary action up to and including being
nuked from orbit. And yes, shaking a Manhattan is blasphemy...it's in the Bible!
&topic=world_news">

posted by CBD at
04:00 PM
|
Access Comments