« EMT 5/12/19
|
Main
|
Rashida Tlaib (an excellent argument for the niqab) Is a Worthy Succesor To Goebbels And His "Big Lie" »
May 12, 2019
Sunday Morning Book Thread 05-12-2019
Good morning to all you 'rons, 'ettes, lurkers, and lurkettes, wine moms, frat bros, dimwits, halfwits, crétins sans pantalon, muggers, buggerers, bull dykes, bushwhackers, hornswogglers, a**-kickers, sh*t-kickers and Methodists. Welcome once again to the stately, prestigious, internationally acclaimed and high-class Sunday Morning Book Thread, a weekly compendium of reviews, observations, snark, and a continuing conversation on books, reading, writing, and publishing by escaped oafs who follow words with their fingers and whose lips move as they read. Unlike other AoSHQ comment threads, the Sunday Morning Book Thread is so hoity-toity, pants are required. Even if it's these pants, which are nothing but a walking OSHA violation.
(Note: I'm not really here. Mrs. Muse and I went to the PNW MoMe yesterday and we won't be back until probably late Sunday night. My thanks to CBD who agreed to publish my weekend threads for me.)

Pic Note
This is the main reading room of the 'old' Bapst Library, and you should click on to see just how yuuuge, classy, and luxurious it is.
(h/t Publius Redux)

It Pays To Increase Your Word Power®
A HOGGLER is someone who collects donations by going door to door.
Usage: Bill-n-Hillary's "2019 Hogglers on Ice" tour was not a very big success. In fact, it was buried along with its name. Nobody came.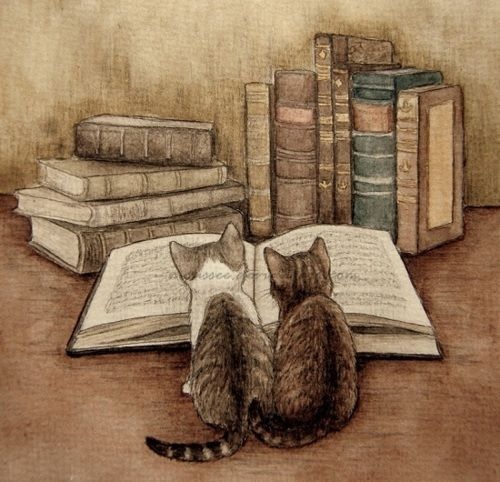 Good Books Should Be Shared

2019 Pulitzers
Yawn.
Announcing the 2019 Pulitzer Prizes at Columbia University's School of Journalism, Pulitzer Administrator Dana Canedy yesterday demonstrated tremendous urgency by proclaiming of journalism that "our profession is mandated by the Constitution" and of arts and letters that award recipients "include Pulitzer Prize Administrator Dana Canedybooks, music and drama that inform, uplift, and at times anger us about some of the most pressing social, political, and cultural issues of the day."
And this is why journalismists are a bunch of puffed-up blowhards. The constitution does not *mandate* a free press. A "mandate" implies that the government has to create something in order for it to exist. But that's not the case at all. The 1st Amendment merely acknowledges a free press that exists prior to, and outside of, the federal government, and that this federal government has no right to interfere with ("abridge") it. Of course, this is the error that progressives typically make. That is, that "rights" are things that don't exist unless government gives them to you. They have a hard time imagining the existence of any human activity or capacity outside the almighty State, which, in the progressive mind, is all in all.
By that logic, I can claim that the 2nd Amendment "mandates" that every American citizen should own (and know how to use) a firearm. I wonder why you never hear our crack journalismists like Jim Acosta and Shep Smith making this argument?
But, what books won this year? Let's find out:
Thus, Richard Powers's fiction winner, The Overstory (Norton), focuses on the environment, particularly trees and their symbiotic relationship to the world, even as it clarifies the relationships among nine unrelated characters to demonstrate human unity. Fiction finalist Rebecca Makkai (The Great Believers, Viking) explores the long-term consequences of AIDS, while Tommy Orange's multi-award-winning There, There summates the experience of urban Native Americans.
So, in other words, this year's Pulitzers are a hot mess of SJW stoopid. Which it is pretty much every year. I suppose we shouldn't be surprised, since the Pulitzer Committee has been hollowed out and taken over by progressive parasites years ago.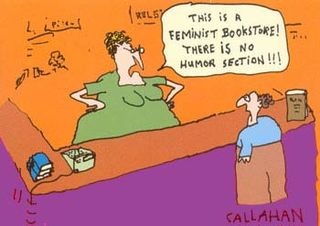 Moron Recommendations
I did come across an iteresting book: "An Universal Dictionary of the Marine" by William Falconer. He was both a poet and an experienced sailor in the Royal Navy of the 1700s. This is another compendium of terms written for the time that also helps with all those O'Brian and other books. It's a fun read and the older terminology and writing style is delightful.

Posted by: JTB at May 05, 2019 09:37 AM (bmdz3)
It's available as a 99 cent Kindle book and free from the Gutenburg Project.
___________
163 In the spirit of Wednesdays Mid-Morning Open Thread and the feature of Caspar David Friedrich and the depiction of the tomb of Arminian; I am reading a recommending The Battle That Stopped Rome by Peter S. Wells. A very readable narrative of the Battle of the Teutoberg Forest in 9AD. Tying together archeology and classical sources the author builds a picture of the Rome, Roman outposts, the Legions and the Germanic tribes that humanizes the stratified events of two millennia ago. So far a great read!

Posted by: Dread0 at May 05, 2019 10:05 AM (Bptbo)
The Battle That Stopped Rome: Emperor Augustus, Arminius, and the Slaughter of the Legions in the Teutoburg Forest details the body blow suffered by the Roman Empire from this one battle:
In AD 9, a Roman traitor led an army of barbarians who trapped and then slaughtered three entire Roman legions: 20,000 men, half the Roman army in Europe. If not for this battle, the Roman Empire would surely have expanded to the Elbe River, and probably eastward into present-day Russia. But after this defeat, the shocked Romans ended all efforts to expand beyond the Rhine, which became the fixed border between Rome and Germania for the next 400 years, and which remains the cultural border between Latin western Europe and Germanic central and eastern Europe today.
___________
Also read The Quantum Supremacy: An Entertainment by David Goldman (AKA Spengler).

Lots of exposition in service to a strong plot. Yet the exposition is home truths well delivered. The protagonist appeals. And I think the internecine ways of the DC Intel community is well told.

Basically this is a parable on loyalty, trade-craft, and cryptology.

Posted by: NaCly Dog at May 05, 2019 10:14 AM (u82oZ)
A deadly duel of wits has begun pitting China's Ministry of State Security against the Central Intelligence Agency. At stake is quantum supremacy, the leap into a new world of computing power that will define technological dominance for the next century. A young CIA operative is caught in the middle and takes matters into his own hands.
The Quantum Supremacy: An Entertainment is available on Kindle for $6.99.
Since 2001, Goldman, under the nom de plume Spengler, has written on international affairs for the Asia Times, which is also publishing his novel in installments. Here is Part 1, and here is Part 2.
Goldman is also the author of How Civilizations Die: (And Why Islam Is Dying Too):
Thanks to collapsing birthrates, much of Europe is on a path of willed self-extinction. The untold story is that birthrates in Muslim nations are declining faster than anywhere else at a rate never before documented. Europe, even in its decline, may have the resources to support an aging population, if at a terrible economic and cultural cost. But in the impoverished Islamic world, an aging population means a civilization on the brink of total collapse - something Islamic terrorists know and fear. Muslim decline poses new threats to America, challenges we cannot even understand, much less face effectively, without a wholly new kind of political analysis that explains how desperate peoples and nations behave. In How Civilizations Die, David P. Goldman, author of the celebrated Spengler column read by intelligence organizations world wide, reveals how, almost unnoticed, massive shifts in global power are remaking our future.
Huh. I had not heard that birthrates in Muslim countries have been falling. I thought it was just the opposite.
___________

Books By Morons
Moronette author Libby Malin e-mailed:
I have a series of three sweet romances coming out that should make for pleasant beach reads. The first is Reese's Summer of Promise

Each book is set along the Dlaware coast, an area my family really enjoys.
Here is the blurb for Reese's Summer of Promise:
Reese Newhouse and Zack Davies both received "Dear John/Dear Jane" letters from their fiances and have sworn off relationships. When they meet in her hometown of Bethany Beach, Delaware, they decide to have a sweet summer fling and stay in the friend zone. As the summer languidly passes, their friendship deepens and both of them deal with personal challenges. He's finishing physical therapy for a battle injury; she's dealing with her still-grieving recently widowed father. When they learn Zack faces another deployment, they have to decide if they're wiling to take a chance on promises both have seen broken in the past.
___________
Moron author zeera has a new book:
Mom died, Dad lied. Nathan MacDonald lost his mother to a drunk driver and was uprooted to distant Minnesota and a father he never knew. One of his few new friends moves to Vegas and she sends the teen a one way ticket. Angus MacDonald intercepts his son's mail but denies it, triggering an unexpected road trip in a stolen family car. Nate rescues two runaway sisters at a Nebraska truck-stop and the three head West with Angus soon in pursuit. Our travelers encounter handcuffs and handguns, break-ins and breakdowns as the crazy weekend unfolds. The cross country circus converges on a lonely spot in the Rocky Mountains, ground zero in a raging blizzard.
Chasing Nate is available for pre-order on Kindle for $2.99 and will be auto-delivered to your device on May 21st.



Some People Have Very Low Standards:



___________
So that's all for this week. As always, book thread tips, suggestions, bribes, insults, threats, ugly pants pics and moron library submissions may be sent to OregonMuse, Proprietor, AoSHQ Book Thread, at the book thread e-mail address: aoshqbookthread, followed by the 'at' sign, and then 'G' mail, and then dot cee oh emm.
What have you all been reading this week? Hopefully something good, because, as you all know, life is too short to be reading lousy books.


posted by OregonMuse at
08:55 AM
|
Access Comments