« Whom The Gods Destroy, They First Make Read The ONT
|
Main
|
Mid-Morning Open Thread »
May 03, 2019
The Morning Report - 5/3/19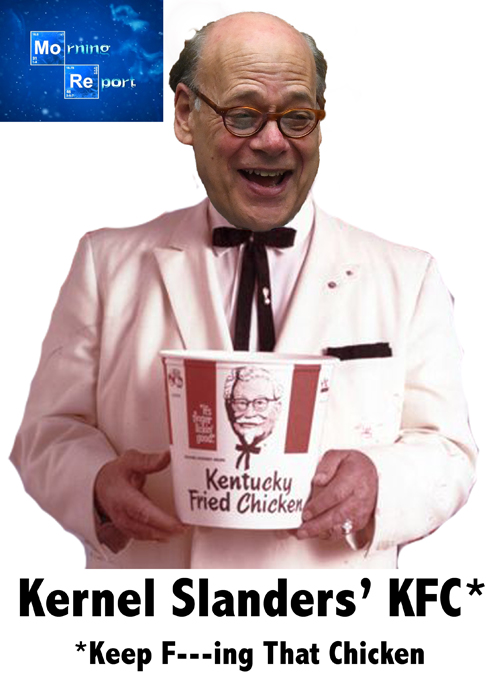 Good morning kids. Nursing a wicked head cold this Friday morning with all kinds of non-gender fluids leaking from my nose and eye. I'm going to let the headlines speak for themselves but there are a few that really deserve full spotlighting, including the first two from the Mueller Deception and Coup. The first from Human Events is a great tactical analysis of how team Trump outfoxed Mueller's minions and the second from American Greatness on just what this President is up against and what's at stake for 2020 and beyond.
Also, as the Democrat-Leftist plot fizzles out and Trump now goes on the offensive to punish the real perpetrators of real high crimes and misdemeanors, we have a potentially huge bombshell report that the DNC reached out to Ukrainian officials for dirt on candidate Trump. Kind of turns the myth that Trump reached out to Russia for dirt on Hillary on its ear, nyet?
Elsewhere, Joe Bidet's deep ties to the Chi-Coms may (or may not) sink his bid for the Dem nomination (plus links about his other problems), an Albuquerque man better call Saul for going on an anti-Trump tirade and threatening to blow up a gas station, more on the Facebook/big tech blacklisting of major anti-Leftist voices, the administration moves to protect doctors who refuse to kill babies in utero, the Senate fails to override Trump's veto to pull out of Yemen, Trump rolls back an Obama offshore drilling ban, Molly DeVos op-ed against the education mafia, and lastly, Peter Mayhew, the man in the wookie suit playing Chewbacca has passed away at 74. RIP.
Now, I can go and plotz.
Anyway, links from around the world, across the nation and up your street. Have a better one and remain blessed.
NOTE: The opinions expressed in some links may or may not reflect my own. I include them because of their relevance to the discussion of a particular issue.
CONGRESSIONAL COUP, SPYGATE, DEEP STATE, THE MUELLER DECEPTION

posted by at
05:25 AM
|
Access Comments