« The Next Occasional Fishing Thread [Bandersnatch]
|
Main
|
EMT 05/05/19 »
May 04, 2019
Saturday Overnight Open Thread (5/4/19)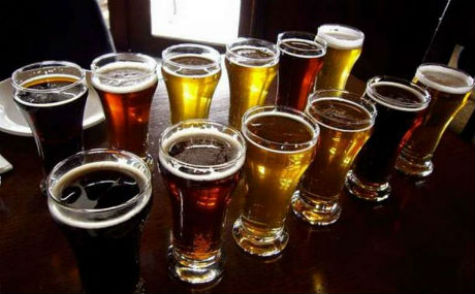 ***
The Saturday Night Joke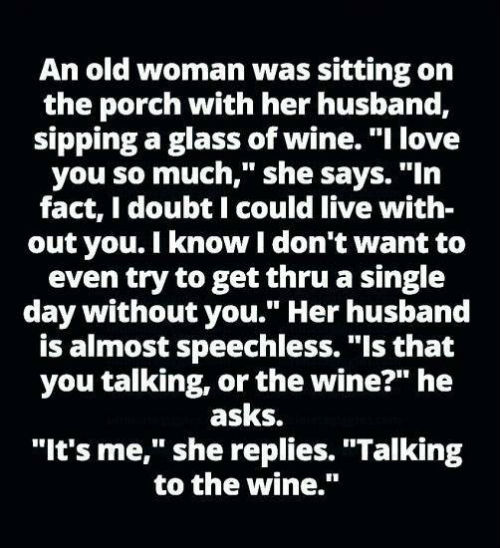 ***

I don't know about you but I have some landscaping that needs to be done. Maybe one of these will find their way up in my back yard.
***

Pepe Le Pew gets the last laugh.
***

If it sounds too good to be true, it usually is. Or don't put all of your eggs into one basket.

A resident of the self-governing British island, Jersey, has lost their life-savings to a Bitcoin $BTC▲5.57% scam.

Scammers hoodwinked the victim over an 18-month period leading him on to eventually hand over his £1.2 million ($1.5 million) life savings, The Jersey Evening Post reports. The criminals promised the victim returns 15 times the size of their investment.
***

What will happen to the donut shops? There are robotic police officers on the horizon.

American nonprofit research institute SRI International has developed a prototype of what it's calling a "police robot," as IEEE Spectrum reports. The robot is meant to prevent accidents that occur when the police pull over drivers.
***

What is global warming good for? Picking up trash and recovering dead bodies from Mt. Everest.
Mount Everest has seen quite a bit of foot traffic since Edmund Hillary and Tenzing Norgay became the first climbers to reach the summit in 1953. According to Fox News, 5,200 people have hiked to the top — and that means countless mountains of trash left behind, which volunteers are now trying to conquer.

In the last two weeks, this new Nepalese cleanup campaign has recovered 6,613 pounds of garbage and four dead bodies. This is merely the beginning, however, as officials estimate they'll rid the renowned mountain of 11 tons in total by the end of their 45-day initiative.
***
You're warned. Possibly NSFW
If this wasn't suicide by cop, WTF was he thinking?
***

The future, as predicted in 1974
***

Packing a few extra pounds? Want 6 pack abs? Do you have an extra $6-8K burning a hole in your pocket? If you answered yes to these questions you may want this procedure.

If you've ever dreamed of having abs like Jennifer Lopez or Zac Efron, there's a way for you to achieve your six-pack dreams without lifting a finger — but it's not easy, and it won't be cheap.

Plastic surgeon Dr. Tarik M. Husain and his team, who developed an updated version of a cosmetic procedure called abdominal etching, outlined what it entails, as well as potential risks, in the April 2019 issue of Plastic and Reconstructive Surgery.

Plastic surgeon Dr. Henry Mentz was the first to create and name the technique in the early 1990s, but Dr. Husain's team extended the abdominal etching technique to include "love handle" and back-fat etching.
***

Cutting edge architecture in Qatar. No not really, it's just a giant vagina.

It was designed by the late British-Iraqi architect, Dame Zaha Hadid, who reacted furiously when supporters suggested it looked like a lady's private parts.

She fumed: "It's really embarrassing they come up with nonsense stuff like this . What are they saying? Everything with a hole in it is a vagina? That's ridiculous."

Dame Hadid's plans were first released in 2013 they were said to have been inspired by the flowing shape of a dhow boat, a traditional Arabian pearl diving and fishing vessel.

The drawings were topped with a structure resembling the sails of a dhow.
***

It is encouraging that children want to study science. Unfortunately they were using the Anarchist Cookbook.

Long Island police say a plot to build a bomb and detonate it at a high school has resulted in the arrest of three students and the seizure of a how-to manual for making explosives at the home of one of them.

Suffolk County police announced the arrests Thursday, saying an administrator at Connetquot High School in Bohemia called to report that several students had overhead the three 16-year-olds, two boys and a girl, discussing the plot on a school bus after classes Wednesday.

The school was evacuated for less than an hour Thursday as police searched for any sign of an explosive, Newsday reported.
***
The ONT Musical Interlude
In case you missed the Pet Thread earlier today.........
&&&
On this day: 4 May 1970
Four students at Kent University were killed and eleven wounded by National Guard troops at a campus demonstration protesting the escalation of the Vietnam War. The incident inspired Neil Young to compose 'Ohio' which became a hit for Crosby Stills Nash & Young. via thisdayinmusic.com
***

So you ask, how does one become a Genius Award Winner? Loaded fire arm. Falling object. Some assembly required.

A man walking in Lincoln this week was struck in the genitals by a bullet after he dropped a .22 handgun that discharged.

Lincoln police went to Bryan Medical Center's west campus about 8:45 p.m. Wednesday after getting a report of a man with a gunshot wound. Officers talked to the 32-year-old and witnesses and received conflicting accounts of what had occurred. They later learned that the man was walking near 14th and Adams Streets when he dropped the gun.

Injuries weren't consider life threatening. Hopefully he won't be able to reproduce.
***

Tonight's ONT has been brought to you by Fury.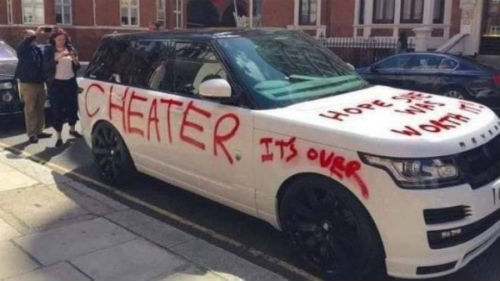 Notice: Posted with permission by the Ace Media Empire and AceCorp, LLC. The ONT. Satisfaction guaranteed or your money back.

posted by Misanthropic Humanitarian at
10:30 PM
|
Access Comments