ę Gun Thread: Reloading 101 Pt. 4: Components [Weasel]
|
Main
|
The Seftonless Morning Report (Monday April 29, 2019) Ľ
April 28, 2019
Sunday Overnight Open Thread (4/28/19)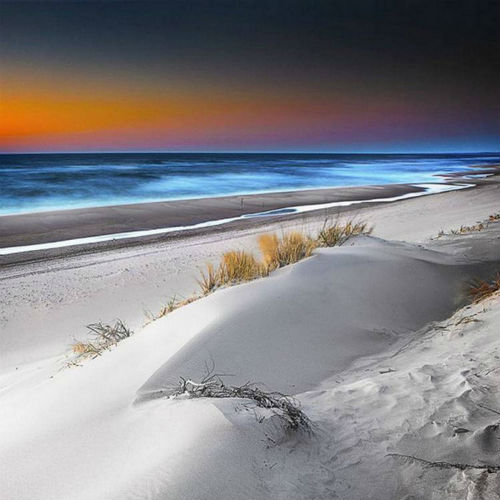 The Quotes of The Day

Quote I

This is America...people basing their beliefs on the fable of Noah and Ark, or their interpretation of Sodom and Gomorrah...rather than science or logic...If you are basing your morality on a fairy tale written thousands of years ago, you deserve to be locked up...detained for your utter inability to deal with reality...NO, we are not obligated to indulge your irrationality in the name of your religious freedom...but we will provide you a very comfortable room, against which walls you may hurl yourself hourly if your choose. Knock yourself out....seriously, knock yourself out, completely, for weeks at a time...I'm sorta kidding but not by much...I don't believe lunatics like this should be locked up, but I do think they have to be politically destroyed, utterly rendered helpless to the cause of pluralism and democracy ...the world is not theirs. They have no right to impose their bullshit on others. They can either change, or shut the hell up, or practice their special brand of crazy in their homes...or go away. Their choice. And this argument applies to any fundamentalist religionist of any faith who thinks they have a right to impose their beliefs on a secular, pluralistic society. Go away. Tim Wise

Quote II

Biden's all that's left. Now they're going after 100-year-old guys. When are they going to start going after all the gold-digging whores?… This why any reasonable, decent human being is never going to run for President. Because of you assholes. You millennials. You're the rats." Bill Burr

Quote III

"I think one of the key things that we need to have is an internal audit system within the National Rifle Association. I think it's very important that the board reassert more of its control and power based upon the bylaws so that we don't have any of these, you know, surprises that pop up." Former representative Allen West (R., Fla.)

Quote IV

According to Robert Mueller, a president can be guilty of obstruction of justice simply by exercising the powers of the president — if he does so with "an intent to obtain an improper advantage for himself or someone else, inconsistent with official duty and the rights of others."

Wow. That's a new standard for a president's Article II powers! I don't see it in my pocket Constitution. Ann Coulter
***

Is the Pope trolling for Jesus?

In a move that many have interpreted as a shot across the bow of US President Donald Trump, Pope Francis has donated $500,000 to help Central American migrants stranded in Mexico as they try to reach America.
The aid is specifically intended to assist 75,000 people who arrived in Mexico last year as part of six migrant caravans.

The donation will be taken from the Catholic Church's Peter's Pence fund, from church collections around the world. Peter's Pence said in a statement that aid to migrants by governments and private individuals has dropped as global media coverage of the crisis decreased.
***
Your weight, your secret, not for long? Airlines may consider passenger weight for battling "Climate Change".

If you're worried about this data being made public, Fuscone says that the company plans to enable the passenger to retain direct control of their own data so that they can delete it once it has been "employed in the interests of fuel efficiency."

Until some company comes along an puts out an incredible bid for this information to target the airline customers.
***
The problem with bureaucrats? They have the power to make the "Little Guy's" life a living hell.

The Obama Justice Department prosecuted U.S. Navy veteran Joe Robertson for digging ponds on his Montana property to fight forest fires, resulting in the then-78-year-old going to federal prison for 18 months starting in 2016 and being fined $130,000, The Daily Signal reported.

The 9th U.S. Circuit of Appeals affirmed the ruling the following year, including the jail time and a requirement that the $130,000 be deducted from Robertson's Social Security checks.
Had Mr. Robertson been illegally running guns and causing deaths, he would have a job in the White House.
***

We now have reached the point where everything causes climate change. Even listening to music causes the world grief.

Storing and processing music in the cloud depends on vast data centers that use a tremendous amount of resources and energy.

Devine translated plastic productions and the electricity use to store and transmit digital audio files into greenhouse gas equivalents (GHGs). …

The GHGs caused by recorded music are much higher today than in the past. In 1977 the GHGs from, recorded music were 140 million kg. By 2016, they were estimated to somewhere between 200 million kg and over 350 million kg.
***

If you're a Muslim immigrant in Sweden, you can do just about any damn thing you please and not be deported.

Two lower courts had ruled that the man, a 33-year-old Somali citizen, should be deported after serving a jail sentence for rape, but the Supreme Court overturned this decision while extending his jail sentence by four months. The reason for ruling against deportation was that his ties to Sweden were considered to be strong, although two of the five Supreme Court justices argued the seriousness of the crime outweighed this and that he should be expelled.

The man was first found guilty of rape by Linköping District Court, after he forced himself on a woman he did not know while they both stayed overnight at a mutual friend's apartment.
***

Once upon a time Great Britain was the greatest country in the world. The UK is no longer great and continues to slide down the slope of ridicule. Employers in the UK are considering banning handshakes.

It may seem harmless enough, but handshakes in the workplace could become a thing of the past under new physical contact rules being considered in the U.K., according to one human resources expert.

Kate Palmer, an associate director of advisory at the HR consultancy firm Peninsula, said employers in the U.K. may enact a complete ban on physical contact in order to avoid expensive sexual harassment suits.

"Does shaking someone's hand go too far?" she told the U.K. Metro newspaper. "They may just say 'no contact at all' because there's no grey area. It makes it simple, but it takes away affection, which in some ways is a sad thing," she told the U.K. Metro newspaper.
***

Feelings. Nothing more than feelings. Once again the "aggrieved" make a mockery of tradition.
California State University's campus in Long Beach is ditching its longtime mascot amid accusations of racism and officially moving to pick either a new symbol or have no mascot at all.

The university ditched its "Prospector Pete" character in September after criticism that it was offensive to indigenous people.

Just what the hell doesn't offend these f*cking snowflakes?
***

Phil McCormack of Molly hostaet, RIP
***
The ONT Musical Interlude
On this day: 1980 - Tommy Caldwell
Marshall Tucker Band bass player Tommy Caldwell died of injuries from a car accident aged 30 in his hometown of Spartanburg, South Carolina. Caldwell was the original frontman for the Marshall Tucker Band between 1973 and 1980. via thisdayinmusic.com
***

You cannot yell "Fire" in an occupied theater. Neither can you yell out spoilers during a movie.

A man in Hong Kong was reportedly "beaten up" after deciding to yell major spoilers to fans waiting outside a cinema where Avengers: Endgame was being shown.

According to Deadline, which cited reports in local media, the unidentified man spent a few moments shouting plot developments at the fans before they attacked him.
***

One date, 159,000 texts. Genius Award Winner.

Jacqueline Ades sent a man with whom she went on one date 159,000 text messages over the course of ten months. The messages included graphic, violent descriptions of what she would do with the manís body parts.
***

It isn't easy to give up some of your workplace benefits to help others. Tonight's Feel Good Story of The Day.

When teachers at Mae Jemison High School in Hunstville, AL., discovered one of their colleagues had no more sick days to tend to his infant daughter who was diagnosed with cancer, they donated their sick days to him.

David Green is a history teacher and a father to a 16-month-old girl who was diagnosed with acute lymphoblastic leukemia six months ago. His daughter is getting treatment 100 miles from home and she needs him to be there when he can.
***

Tonight's ONT has been brought to you by Spring Time Laundry Day.

Notice: Posted with permission by the Ace Media Empire and AceCorp, LLC. Tags cannot be removed unless you are interested in the penalty of law. Tips, loose change and dark roast coffee to petmorons at gmail dot com. Pissing and moaning along with complaints to someone who cares.


posted by Misanthropic Humanitarian at
10:00 PM
|
Access Comments