« Report on the Status of NeverTrump: Sad!
|
Main
|
The Morning Report - 4/25/19 »
April 24, 2019
Wednesday Overnight Open Thread (4/24/19)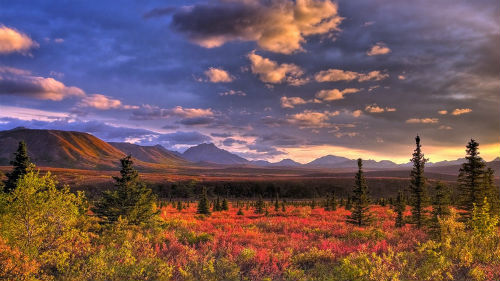 ***
The Quotes of The Day

Quote I

"… It costs around $74,000 per year to attend Middlebury. For what? Why would anyone pay for their kid to study at a college that allows left-wing mobs a veto over whether or not scholars can speak on campus? Why would any student go into debt to pay for that kind of pseudo-education?" Rod Dreher

Quote II

The lights are going out on the most basic of journalistic instincts: Who, what, when, where, why. All are subordinate to the Narrative - or Official Lie. Mark Steyn

Quote III

"We have all sorts of issues to deal with in the state of Wisconsin and to pass a bill that is redundant seems to be not a productive use of time,""And clearly I ran on the belief — and I still believe — that women should be able to make choices about their health care. But this deals with a specific issue that's already been resolved," Gov. Tony Evers (D-WI)

Quote IV

"So prayers aren't needed. In fact prayers are proven beyond doubt to have no effect. What might help, however, is ending the Western campaign to convert people of other religions in exchange for charity," Andy West

Quote V

"And let us not forget that in many respects, from property taxes to sales taxes, undocumented immigrants are taxpayers, and the truth is, in many respects, because they are not eligible for a lot of benefits, they are subsidizing the rest of us. Which is just one more reason we've got to get this sorted out." Mayor Pete Buttigieg, South Bend, IN

Quote VI

With conspiracy and collusion off the table, and Mueller saying the case for obstruction is unproven, the renewed attack on Trump takes on the aspect of a naked and desperate "deep state"-media coup against a president they fear they cannot defeat at the ballot box. Patrick J. Buchanan
***

No word if that super-duper conservative pundit Rick Wilson supports this type of behavior from Qatar. That little congress critter from MN should be asked about this as well.

A LEADING academic and cleric from World Cup host country Qatar has filmed a shocking guide on how Muslim men should beat their wives.

The vile video features Abd Al-Aziz Al-Khazraj demonstrating how to "punish" a woman in accordance with Islamic law.
***

You bet it's NSFW It's Paul Joseph Watson discussing modern architecture.
***

What's the difference between a new born baby and a sack of puppies? You can kill a new born baby but not a sack of puppies.

Woman, 54, is arrested after she was 'caught on surveillance footage dumping seven newborn puppies in the trash in the 90F Coachella heat'
Deborah Culwell was arrested Monday for allegedly dumping puppies in trash
Culwell, 54, is facing up to seven counts of felony animal cruelty, officials said
Seven terrier mixes were left in 90F Coachella heat for nearly an hour Thursday
Authorities said three-day-old pups survived after being found by a passerby
Use the defense - I self-identify as a bitch........My body, my choice.
***

Meter-maids have to be careful in the enforcement of their duties. The U.S. Court of Appeals for the 6th Circuit has found that chalking tires is a violation of the Fourth Amendment.

The next time parking enforcement officers use chalk to mark your tires, they might be acting unconstitutionally.

A federal appeals court ruled Monday that "chalking" is a violation of the Fourth Amendment.

The case was brought by Alison Taylor, a Michigan woman whom the court describes as a "frequent recipient of parking tickets." The city of Saginaw, Mich., like countless other cities around the country, uses chalk to mark the tires of cars to enforce time limits on parking.
***

You think Florida is a swing state now. Look out for the felon voting block.

In the battleground ground swing state of Florida Soros-funded groups are working hard to register 1.4 million ex-felons ahead of the 2020 elections.
***
Pelosi's District: 132,562 Human Waste Incidents Reported In Far-Left San Francisco.
***

A conversation between jetBlue and a customer of theirs.

"Your Face is Your Boarding Pass" is the headline from a jetBlue press release from November 15, 2018. "JetBlue continues to lead the industry as the first domestic airline to launch a fully-integrated biometric self-boarding gate for international flights..."

Journalist MacKenzie Fegan had first-hand (first-face?) experience with the new procedure, and when she asked jetBlue about it on Twitter, the extraordinary correspondence resulted:
***

Marijuana possession/use and firearm ownership is on shaky ground. U.S. Rep. Alexander Mooney (R-WV) has introduced legislation which would allow gun ownership and legal marijuana use.

The legalization of marijuana is an interesting issue right now. Federally, it's considered an illegal drug, something you aren't supposed to get even with a prescription. The reality is a bit murkier. Many states have legalized it for medical use, and some have gone so far as to approve it for recreational use.

However, gun owners have been caught in a tough spot in this whole thing. You see, some states have required licensed gun owners to give up their guns due to their status as medical marijuana users.

Legally, they can do this. After all, federal law prohibits people who use federally prohibited drugs from owning guns. Mind you, these states have no issue ignoring the federal law that prohibits them in the first place, but these states also dislike guns. As a result, gun owners get nasty letters telling them to cough up their firearms.

Now, a Republican lawmaker has introduced a bill that seeks to prevent that from happening in the future.
***

The State of Washington is one step away from legalizing human composting.

On Friday, Washington's state senators and congresspeople finalized their approval of bill 5001 — an item of legislation that would legalize human composting.

The bill will now head to the desk of the state's governor, Jay Inslee. If he signs it, the legislation will go into effect in 2020, making Washington residents the first in the nation to have this economical, environmentally-friendly option for disposing of their bodies after death.
***

Some days I miss being on Twitter.
***

I like Joe di Genova, but I think he has gone off the deep end. Obama officials to face a grand jury. Not. Going. To. Happen.
***

Is The ONT too critical when it says, You're fat. You're unattractive. You're nuts and you're not a very nice person to boot?

"I truly believe that a child cannot consent to being on a diet the same way a child cannot consent to having sex," Sonalee Rashatwar, whose Instagram username is "The Fat Sex Therapist," proclaimed Thursday from the main stage of St. Olaf College.

She continued, "I experience diet culture as a form of assault because it impacts the way that I experience my body."

"I truly believe that a child cannot consent to being on a diet the same way a child cannot consent to having sex" Tweet This
These comments and more were made in the context of her two-hour speech, sponsored by St. Olaf College's Wellness Center, Women's and Gender Studies Department, and Center for Equity and Inclusion, on the topic of "radical fat liberation." The talk included assertions that fitness contributed to the recent Christchurch shooting, that people should "challenge" the rule of law, as well as the authority of and the police.
***

Since we are in the area of academics, here is proof there is a partner for everyone.
***
The ONT Musical Interlude
On this day: 24 Apr 2016
American soul singer Billy Paul died at his home in the Blackwood section of Gloucester Township, New Jersey, from pancreatic cancer at the age of 81. He was best known for his 1972 hit 'Me and Mrs Jones', which won a Grammy award and reached No.1 in the US. via thisdayinmusic.com
&&&
Born on this day: 24 Apr 1947
Glenn Cornick, bass guitarist with Jethro Tull from 1967 to late 1970. He played in the three first studio albums of the band, This Was, Stand Up and Benefit. Cornick died on 28th Aug 2014 due to congestive heart failure. via thisdayinmusic.com
***

So if you tamper with one's food stay away from social media. Genius Award Winner.

A Parker County, Texas, pizza restaurant was closed for the weekend after an employee reportedly put laxatives on a pizza Friday, causing a coworker to get sick, police say.

The incident happened at Mr. Jim's Pizza in the 400 block of East State Highway 199 in Springtown, Texas, according to the city's police department.

Springtown police said someone notified them around 8 p.m. Friday that a Mr. Jim's employee posted on social media that they put Miralax on pizzas.
***

Before email, before Skye and Face Time there were pen-pals. Tonight's Feel Good Story of The Day.

Canadian Woman Finally Meets Her Australian Pen Pal After 60 Years Of Friendship


Six decades after the first letter was sent across the Pacific Ocean, pen pals Dolores Baily and Lyn Carpenter have finally met in person.
***
Tonight's ONT has been brought to you by Persuasion.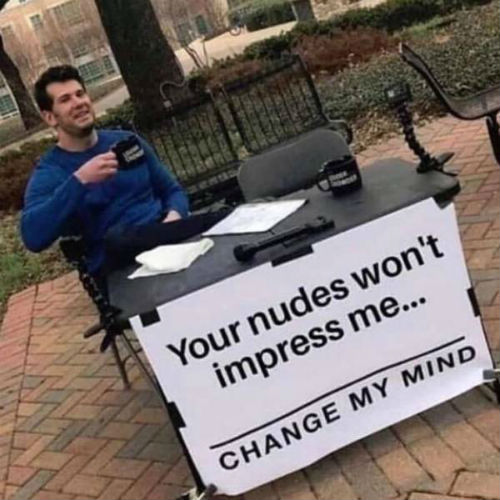 Notice: Posted with permission by the Ace Media Empire and AceCorp, LLC. Just a friendly reminder, this aint no disco.

posted by Misanthropic Humanitarian at
10:05 PM
|
Access Comments