« The New Tool of White Supremacy is...
(Rolls 3d6)
...Walking Your Dog While White
|
Main
|
The Morning Report - 4/24/19 »
April 23, 2019
Tuesday Overnight Open Thread (4/23/19)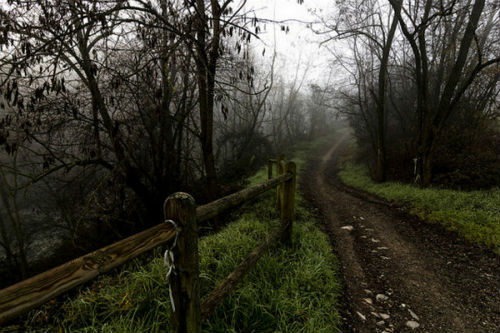 ***
The Quotes of The Day

Quote I

There's not a single Western country that doesn't afford Muslim citizens the same rights it does as all other citizens. No government on Earth supports white supremacy. David Harsanyi

Quote II

"But the cost of doing this started weighing on me over the weekend," "I also started wondering if I'd be giving up too much influence to get a little bit of policy impact." Herman Cain

Quote III

The entire Democratic Party has gone full-on Leftist, and is more dangerous than ever. Once there was a time worth considering voting for a Democrat. That was probably not more than 20-30 years ago. There are no worthwhile people in the Democratic Party. Not saying I'm fond of the Republicans, either. At least they show a veneer of accountability. Bulldog of Maggies Farm

Quote IV

Obviously, Pete chose not to obey his Creator's command and plan for the human race. The mayor has that legal right, but it is folly for him to suggest that his lifestyle choice is moral or to suggest that it is wrong for decent people to question his wisdom or to even bring up the issue. Don Boys
***

So Bernie, if you are sitting on death row and can vote, can you buy a gun?
***

If you or I made a mistake of this magnitude we would be looking for a new job.

A case of mistaken identity left a Brown County, Ohio, mother without her job or her children.

Aberdeen, Ohio, police are searching for two people accused of trafficking heroin and fentanyl and possessing drug paraphernalia. They identified two suspects a Facebook post on the department's page, including a woman named Ashley Foster. About a week after making the post, a deputy in Hamilton County found an Ashley Foster outside of a Target.
***

OK, no math here at The ONT. How about some physics? The laws of physics, fizz and happiness.

Think of the last time you had something to celebrate. If you toasted the happy occasion, your drink was probably alcoholic – and bubbly. Have you ever wondered why it's so enjoyable to imbibe a glass of something that sets off a series of microexplosions in your mouth?

A glass of a bubbly drink is full of physics, history and culture. We probably first encountered fizz alongside the discovery of alcohol, since both ethanol and carbon dioxide (CO2) gas are byproducts of fermentation. Drinking carbonated substances for pleasure – rather than simply staying hydrated – appears to be something only humans do.
***

We mock AOC. So does Little Ava Martinez, from Rancho Santa Margarita, California.
***

Call me a fuddy-duddy. I don't think I want to hang with these guys.
***

There are Morons here who enjoy to travel. The 35 countries you probably should avoid.

A year after revamping the Travel Advisories system for American citizens traveling abroad, the U.S. Department of State has issued a new risk indicator to flag countries where the threat of kidnapping and being taken hostage are increased.

The new system from 2018 marked each country with a threat of level of 1 (Canada) to 4 (North Korea), and also introduced a seven-letter system to signify what dangers a traveler may experience (C for crime, T for terrorism). Earlier this month, the State Department added the eighth letter designation, which is "K," for kidnapping risks.

Those countries include: Afghanistan, Algeria, Angola, Bangladesh, Burkina Faso, Cameroon, Central African Republic, Colombia, Democratic Republic of the Congo, Ethiopia, Haiti, Iran, Iraq, Kenya, Lebanon, Libya, Malaysia, Mali, Mexico, Niger, Nigeria, Pakistan, Papua New Guinea, Philippines, Russian Federation, Somalia, South Sudan, Sudan, Syria, Trinidad and Tobago, Turkey, Uganda, Ukraine (in Russian-controlled eastern Ukraine), Venezuela and Yemen.

Whew, we are safe if we want to travel to New Jersey.
Speaking of New Jersey, they want to balance their budget on the backs of gun owners.

Currently, a firearm identification costs $5, a permit to own a gun $2, and a permit to carry a gun costs just $20. Murphy wants to raise that to $100 for the ID, $50 to own a gun and $400 to carry. In addition, Murphy wants to slap a 10% excise tax on ammunition and a 2.5% firearms excise tax.

The proposals are part of the state budget which must be passed by June 30.
***
Up is down. Down is up. Black is white. White is black. And Jesus was a Palestinian. Well at least to the New York Times.

A New York Times article claiming that Jesus "was most likely a Palestinian man with dark skin" is generating a fierce push-back from the Jewish community.

The executive director of Boston's Jewish Community Relations Council, Jeremy Burton, tweeted, "Important to point out that no, Jesus did not identify as Palestinian. He was a Judean Jew and for him, the term Palestine was that of the Roman occupier."

A professor of Jewish history at Yeshiva University, Steven Fine, responded on the Times comments page that "for sure" Jesus "was a youngish Jewish man" who "looked like other Jews of his place and time."
***

Well Duh!!! For every action, there is an equal and opposite reaction. Guess they aren't all that smart to begin with.
TWO EMPLOYEE ACTIVISTS at Google say they have been retaliated against for helping to organize a walkout among thousands of Google employees in November, and are planning a "town hall" meeting on Friday for others to discuss alleged instances of retaliation.

In a message posted to many internal Google mailing lists Monday, Meredith Whittaker, who leads Google's Open Research, said that after Google disbanded its external AI ethics council on April 4, she was told that her role would be "changed dramatically." Whittaker said she was told that, in order to stay at the company, she would have to "abandon" her work on AI ethics and her role at AI Now Institute, a research center she cofounded at New York University.

Claire Stapleton, another walkout organizer and a 12-year veteran of the company, said in the email that two months after the protest she was told she would be demoted from her role as marketing manager at YouTube and lose half her reports.
***

She left Fox for the almighty dollar. NBC shit-canned her. It appears that Megyn Kelly wants to make a comeback.

Cable news personality Megyn Kelly is not ready for retirement apparently. Eddie Scarry of the Washington Examiner reports: "Megyn Kelly and people close to her are putting out word that she's ready to get back into the news business, six months after she was fired from NBC for low ratings and a really stupid controversy."In January of this year, NBC and Kelly reached a separation agreement that essentially deposited a tidy $69-million severance into her bank account. Clearly, the news anchor does not need to find a position to pay her bills.

Kelly had been a shining star for Fox News for many years up until 2017. At that time, her Fox contract was expiring so she shopped around and was able to leverage a huge new deal with NBC.
***
The ONT Musical Interlude

Probably one of the most underrated musicians over the past 40 years. Here he is with a song of Carole King's, Nils Lofgren.

On this day: 23 Apr 1987
Carole King sued record company owner Lou Adler for breach of contract. King claimed that she was owed over $400,000 in royalties. She also asked for all rights to her old recordings. via thisdayinmusic.com
&&&
Born on this day: 23 Apr 1936
American singer-songwriter Roy Orbison "the Big O" who had a 1964 UK & US No.1 single with 'Pretty Woman' plus over 20 US & 30 UK Top 40 singles including 'Only the Lonely' (1960), 'Running Scared' (1961) and 'Crying'. With the Traveling Wilburys he had a 1988 UK hit single 'Handle With Care'. Orbison died of a heart attack on 6 December 1988. via thisdayinmusic.com
***

Tonight's Genius Award Winner and tonight's Feel Good Story of The Day all wrapped into one story.

MMA fighter Joyce Vieira has been pictured attacking a man after he allegedly exposed himself while she was taking part in a photo shoot.

Vieira was posing for photos in swimwear when she claims the man performed a sex act on himself.

Unfortunately for the man, he probably didn't realize that Vieira is an amateur MMA fighter — and boy, did she dish out some brutal punishment.
***

Faith, hope and Tonight's Feel Good Story of The Day.

When Munira Abdulla picked up her four-year-old son Omar from school and began the drive to their Al Ain home, she could not have known she wouldn't see him again for 27 years.

Their vehicle collided with a school bus, leaving the 32-year-old with a traumatic brain injury. Omar - cradled by his mother before the impact - escaped with a bruise to the head.

Ms Abdulla was left in a coma and doctors believed she would probably never open her eyes again. That was until last year, when she woke in a German hospital room.

Her family spoke exclusively to The National about their ordeal for the first time, describing a modern day miracle, and how she has woken into a quite different world.

"I never gave up on her because I always had a feeling that one day she will wake up," said her son Omar Webair, 32.
***
Tonight's ONT has been brought to you by Games.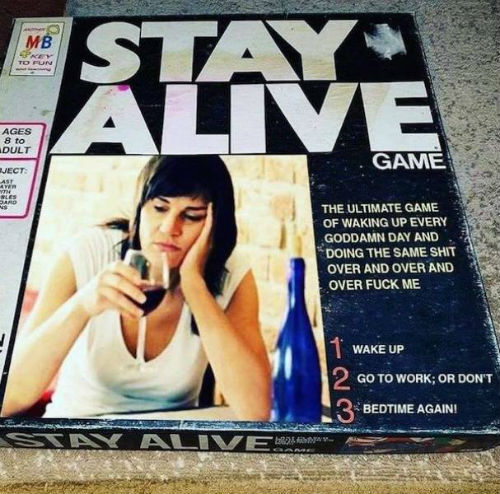 Notice: Posted with reluctance by the Ace Media Empire, with enthusiasm by AceCorp, LLC and utter delight by Morons everywhere.

posted by Misanthropic Humanitarian at
09:55 PM
|
Access Comments