« EMT 4/21/19
|
Main
|
Ronald Reagan Was Correct: "No government ever voluntarily reduces itself in size. Government programs, once launched, never disappear" »
April 21, 2019
Sunday Morning Book Thread 04-21-2019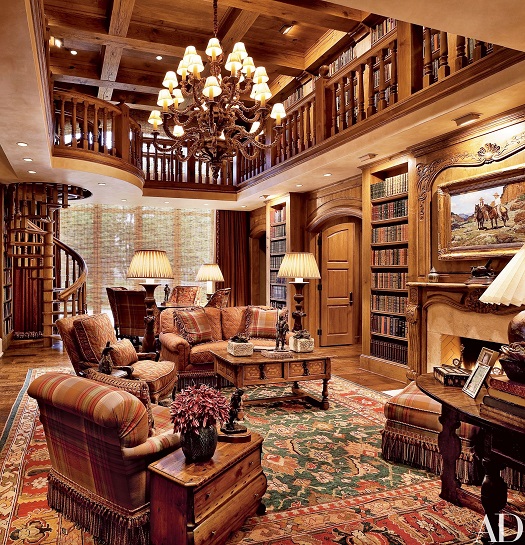 Private Library of T. Boone Pickens

Good morning to all you 'rons, 'ettes, lurkers, and lurkettes, wine moms, frat bros, and everybody who's holding your beer. Welcome once again to the stately, prestigious, internationally acclaimed and high-class Sunday Morning Book Thread, a weekly compendium of reviews, observations, snark, and a continuing conversation on books, reading, writing, and publishing by escaped oafs who follow words with their fingers and whose lips move as they read. Unlike other AoSHQ comment threads, the Sunday Morning Book Thread is so hoity-toity, pants are required. Even if it's these pants, which are just baaa-aa-aa-aaa-aa-aaa-ad.

Pic Note
You're going to want to click on the photo to see the larger version. The woodwork is magnificent.

Bad Library Jokes & Puns:
I think Muldoon may have written some of these:
I asked the librarian where to find a book of patriotic American songs. She said "Over there."

I asked the librarian where to find books about paranoia. She whispered, "They're right behind you."

I asked the librarian for a book about Pavlov's dog and Schrödinger's cat. She said it rang a bell, but she didn't know if it was there or not.

I asked the librarian for a book on engine lubricants. She said to look in the nonfriction section.

I asked the librarian to recommend an author who wrote dinosaur novels. She said, "Try Sarah Topps."

I asked the librarian for a book about Stockholm Syndrome. She told me the first few chapters were horrible, but by the end, I would love it.
(h/t Bluebird of Bitterness via mindful webworker)


It Pays To Increase Your Word Power®
ABSUMPTION is the process of gradually destroying something.
Usage: The Democratic Party's Feast of the Absumption falls on May 1st this year. Of course, it falls on May 1st every year.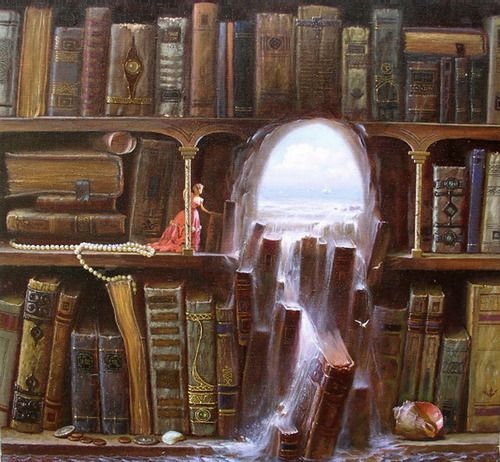 Down the Memory Hole
Last week, in the discussion on the unavailability of Tommy Robinson's book, Mohammad's Koran: Why Muslims Kill For Islam, I neglected to mention the name of Tommy's co-author, Peter McLoughlin, who has written his own book, Easy Meat: Inside Britain's Grooming Gang Scandal, which really sounds quite depressing:
Peter McLoughlin spent years believing the Leftist narrative, namely it was 'a racist myth' that organised Muslim groups in Britain and the Netherlands ('grooming gangs') were luring white schoolgirls into a life of prostitution. But in 2009 he first encountered people who said their children had been groomed like this. These informants had non-white people in their immediate and extended family, and were thus unlikely to be racists. So McLoughlin dug deeper and what he found shocked him...He also came across references to incidents where any proof had since vanished. McLoughlin spent several years uncovering everything he could and documenting this scandal before the evidence disappeared. He demonstrates that the true nature of this grooming phenomenon was known about more than 20 years ago.

McLoughlin argues the authorities will continue their cover-up of this scandal...McLoughlin's book is an attempt to get the public to wake up, for them to demand civilised solutions, because if the social contract breaks down, people may turn to vigilante justice as the prostituting of schoolgirls continues unabated. The book documents...how Sikhs in Britain have already resorted to vigilante justice. The book exposes how political correctness was used to silence potential whistle-blowers...Every layer of authority in the British state comes under detailed examination to expose their part in the scandal. McLoughlin leaves no stone unturned, and at 130,000 words in length, it is likely to be the most detailed critique of this scandal for years to come.
There are three levels of crime here. The first is the actual crime, the victimization of thousands of young girls. That's pretty outrageous in and of itself.
The second, which in some respects is even more outrageous, is the authorities, whose sworn duty it is to protect its citizens precisely from precisely these sorts of predators, did not do so. Not that they couldn't do anything about, or were unable to do anything about it, but they refused to do anything about it. Even though they knew full well for decades that the sexual predation was going on. Just typing those words fills me with blind rage. What the hell good are the British police if they can turn a blind eye to this?? ( *types* )( *deletes* )( *must not advocate violence on somebody else's blog* ) Let me put it this way: if a father of one of those raped girls stalked and murdered the British police officer or administrator who knew and did nothing, and they caught him and put him on trial for murder, and if I were on the jury, I would vote to acquit. Automatically. I would not be interested at all in anything the Crown prosecutor had to say. I don't know how "justifiable homicide" works in British law, but that's exactly what this would be. And the fact that the dead guy is a representative of the Crown would mean nothing to me at all.
But the third level, while not as horrific as the first two nevertheless has the worst effect in the long-term, and I'm referring to the disappearance of evidence that these crimes had ever occured. In this way, McLoughlin is a bit like Aleksandr Solzhenitsyn, frantically recording the names, places, and dates of horrific criminal acts that the authorities would like to pretend never happened.
For example, on the Grooming Gangs Jailed vs National Cover-Up page, McLoughlin says this:
Below is my record of these gangs as they are convicted (indicating which of the rapists have Muslim names, and highlighting those named after the founder of Islam). Since there is no record of these convictions tabulated by the agencies of the state nor the controlled media, it is clear that neither have any interest in this data being known to the public. Interspersed with the conviction details are significant events which the state and the controlled media wish to keep from the public.
Peter is doing the work that the Crown is steadfastly refusing to do. His website is a wealth of information, including updates to his book.
This eradication of evidence is particularly important in view of things like this: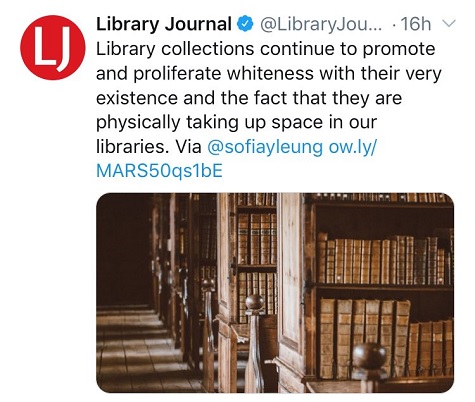 It's kind of creepy to know that even though the government is not mandating the wholesale destruction of books for ideological ends, it is not hard to find those who are willing to undertake the task themselves.
Note: Library Journal, no doubt realizing how royally it had beclowned itself, deleted the original tweet so I had to go looking for a screenshot of it. But I was amused when I was looking for it to observe its apologists frantically motte-and-baileying themselves all over the place trying to make excuses for it: "Gee whiz, all she wants is more library diversity. How could you be against that?"

Moron Recommendations
21 Just came across a great title at Amazon: "Will My Cat Eat My Eyeballs?: Big Questions from Tiny Mortals About Death"

Posted by: Frau Doktor Professor All Hail Eris, She-Wolf of the 'Ettes 'Ettes at April 14, 2019 09:20 AM (kQs4Y)
AHE didn't specifically recommend this book, but I went and looked it up, and it does sound like it might be interesting:
Best-selling author and licensed mortician Caitlin Doughty answers real questions from kids about death, dead bodies, and decomposition.

Every day, funeral director Caitlin Doughty receives dozens of questions about death. What would happen to an astronaut's body if it were pushed out of a space shuttle? Do people poop when they die? Can Grandma have a Viking funeral?

In the tradition of Randall Munroe's What If?, Doughty's new book, Will My Cat Eat My Eyeballs?, blends her scientific understanding of the body and the intriguing history behind common misconceptions about corpses to offer factual, hilarious, and candid answers to thirty-five urgent questions posed by her youngest fans. Readers will learn what happens if you die on an airplane, the best soil for mummifying your dog, and whether or not you can preserve your friend's skull as a keepsake.

Featuring illustrations from Dianné Ruz, Will My Cat Eat My Eyeballs? will delight anyone interested in the fascinating truth about what will happen (to our bodies) after we die.

36 illustrations
I'm especially interested in the 36 illustrations. Unfortunately, there's no preview and the book (Kindle and hard copy) won't be released until Sept. 2019.
___________
And speaking of death:
380 Another book that is amusing and informative for fans of murder mysteries and legal thrillers - A Miscellany of Murder: From History and Literature to True Crime and Television, A Killer Selection of Trivia. Executed by The Monday Murder Club. 2011.

The reader will not only be shown Lizzy Bordon taking a few whacks at her parents but also the story of Jane Toppan who liked to climb in bed with her victims. Three movies that the American Bar Association likes. Inept crime labs including one in Broward County, FL. Or how blood splatter thwarted Henry Beattie Jr as he tried to rid himself of a wife. Plus great lines from PIs like Philip Marlowe along with Alfred Hitchcock quotes.

The epilogue is a real killer (SWSDT? -OM) that provides a checklist of things you should try to avoid while trying to hide/bury a body.

Posted by: Anna Puma at April 07, 2019 12:16 PM (AfyLj)
Also, chapters on the most puzzling unsolved murders and who's really gotten away with murder (maybe OJ?). A Miscellany of Murder: From History and Literature to True Crime and Television, a Killer Selection of Trivia can be had on Kindle for $10.99.
___________
And yet more skullduggery:
As a pallet-cleanser, I read Rocket to the Morgue by Anthony Boucher; it is a locked room mystery that features writers of the Maρana Literary Society (one of them is Robert Heinlein under a pseudonym) that are suspects in the attempted murder of a particularly unpleasant heir to a literary estate (modeled after Adrian Conan Doyle's handling of the Sherlock Holmes estate). A lot of fun and Boucher even puts himself in the novel -- he originally wrote it under the pen name of H.H. Holmes. Boucher does a nice bit of misdirection and finished with some neat twists. Boucher also gives some interesting glimpses of the "scientifiction" scene of the 1940s. Heinlein (AKA: Austin Carter) also talks about a story plot he was considering in which California becomes a Socialist republic and 2nd American Civil War takes place! Rating = 5/5.
There's a bit more detail in the Amazon blurb:
Legendary science fiction author Fowler Faulkes may be dead, but his creation, the iconic Dr. Derringer, lives on in popular culture. Or, at least, the character would live on if not for Faulkes's predatory and greedy heir Hilary, who, during his time as the inflexible guardian of the estate, has created countless enemies in the relatively small community of writers of the genre. So when he is stabbed nearly to death in a room with only one door, which nobody was seen entering or exiting, Foulkes suspects a writer. Fearing that the assailant will return, he asks for police protection, and when more potentially-fatal encounters follow, it becomes clear to Detective Terry Marshall and his assistant, the inquisitive nun, Sister Ursula, that death awaits Mr. Foulkes around every corner. Now, they'll have to work overtime to thwart the would-be murderer—a task that requires a deep dive into the strange, idiosyncratic world of science fiction in its early days...Reprinted for the first time in over thirty years, the book is a must-read for fans of mysteries and science fiction alike.

Posted by: Retired Buckeye Cop is now an engineer at April 14, 2019 09:37 AM (5Yee7)
The Kindle edition of Rocket to the Morgue is available for $9.99.
Also:
Came across a curious little book: "Fighting Words: From the Greeks for Today's Struggle, by Kathleen Freeman (trans. and ed.). Published in 1952, it consists of excerpts from the writings of the Ancient Greeks that can be used as critiques of Leftist political philosophy. Very interesting if your curious about what a bunch of dead white guys thought over 100 years ago about the human condition. Rating = 5/5.
This book is out of print, probably for many years. There's a used copy on AbeBooks for $20.
___________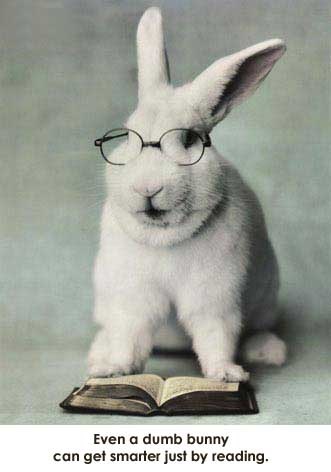 Books By Morons
From an e-mail I received earlier this week:
My illustrated book, Doctor Deplorable's Political Characters A to Z, will "officially" launch on April 18. 2109.

Two decades ago, when my children were young, I read to them every chance I could. My favorite read-aloud books entertained and educated my kids, contained interesting illustrations and had text that tickled my adult funny bone. The best of them raised questions and prompted conversations between reader and listener. The very best occasionally sent me looking for my own dictionary.

I was (and am) a libertarian-leaning, well-educated, conservative dad, with little patience for those who would pollute my kids' minds with arrogantly-held, economically illiterate, beliefs. Combing through the children's departments of local bookstores, I would search for intelligent, fun-filled books and try carefully to avoid those that were full of what I have come to think of as TUSC – the usual socialist crap.

I began work on this book about six months ago, hoping to give Deplorable parents like myself something fun to read aloud to their children. A send-off on the traditional alphabet primer, the book is written by "Doctor Deplorable" (a bald eagle with red, white and blue design elements and a stethoscope hanging around his neck) and then "translated" by me from the original Deplorable. The illustrator is a talented libertarian from Canada, Kyle Fleming.

I think you will find Doctor Deplorable's Political Characters A to Z to be enjoyable, funny, and more than a little subversive. (think Yertle the Turtle meets Mad Magazine.)

The book is available for purchase at www.doctordeplorable.com, where you can also check out sample pages and FAQs.
This is an 'ABC' teaching book. Meaning, there are books you give to your kids to read, and there are books you read with your kids. Doctor Deplorable's Political Characters A to Z is one of the latter. Each page is meant to encourage conversation between parent and child.
Amazon says it's not available, but you can buy it directly from the author's website.

___________
So that's all for this week. As always, book thread tips, suggestions, bribes, insults, threats, ugly pants pics and moron library submissions may be sent to OregonMuse, Proprietor, AoSHQ Book Thread, at the book thread e-mail address: aoshqbookthread, followed by the 'at' sign, and then 'G' mail, and then dot cee oh emm.
What have you all been reading this week? Hopefully something good, because, as you all know, life is too short to be reading lousy books.


posted by OregonMuse at
09:00 AM
|
Access Comments