« Babylon Bee Goofs on CNN Cutlists
|
Main
|
The Morning Report - 4/19/19 »
April 18, 2019
Thursday Overnight Open Thread (4/18/19)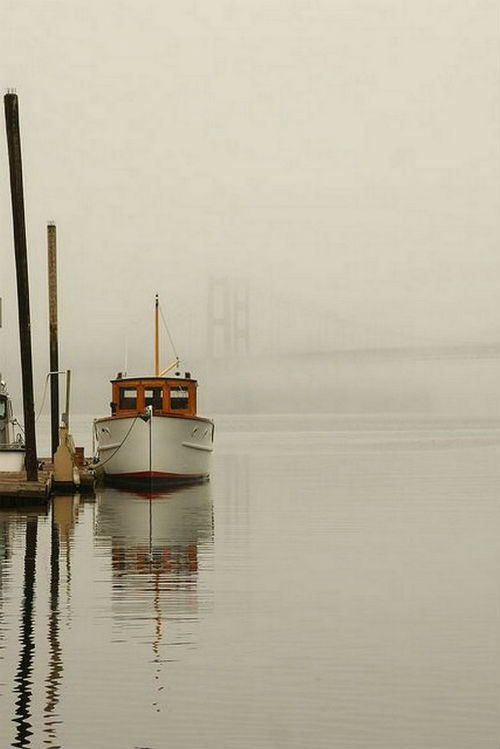 ***
The Quotes of The Day

Quote I

Every decent man is ashamed of the government he lives under. H.L. Mencken

Quote II

"We had clear lines between 'this is alive' and 'this is dead,'" "How do we now think about this middle category of 'partly alive'? We didn't think it could exist." Nita A. Farahany, a bioethicist and law professor at Duke University

Quote III

"Like similar state and local laws that have been used to prosecute cake artist Jack Phillips and florist Barronelle Stutzman, this federal law would force Americans to participate in events and speak messages that violate their core beliefs. Tolerance and respect for good-faith differences of opinion are essential in a diverse society like ours." Greg Baylor, Director of the Center for Religious Schools
***

This is a rerun from last night. Someone goofed up last night. We won't mention any names will we Mis. Hum.?
As us 29 year olds approach Medicare and Social Security eligibility, we must pay attention to the little details.

Long-time readers may recall our series of interviews with attorney Kent Brown about his lawsuit against the Fed's "because Social Security officials claim that folks must forfeit their Social Security benefits if they withdraw from (or choose not to enroll in) Medicare."

[ed: Original and follow-up posts are here and here]

One would think that since neither of these are in any way legislatively connected, this would be a non-issue.

One would think that, but one would be incorrect:

"Is there something in the original Medicare legislation that dictated this? Surprisingly, the answer is no ... Nothing in the Social Security or Medicare statutes state that one must take Medicare in order to receive Social Security payments (or vice versa)"

So how did this come about?

Two words: Washington, DC.
***

So the little Canadian pussy needs our help? Trudeau wants to crack down on immigrants.

There's no wall or checkpoint or regular guard at the end of Roxham Road, just a footpath to the border. In recent years, this trail has been the busiest unauthorized crossing into Canada, a well-known back door for tens of thousands of people seeking asylum in a country that projects itself as a haven for refugees.

Canada has largely tolerated their arrival. But with an increasingly close election on the horizon, the Liberal government of Prime Minister Justin Trudeau - a global figure of welcome for refugees - is signaling plans to crack down. And they're asking the United States to help.
***

Reason #117 why I voted for Donald J. Trump.
***

Just about everybody enjoys a spectacular photo. And today's narcissists want to be in that photo. And in the meantime are caught up in a destructive behavior.

A recent report found that 259 people died between 2011 and 2017 while stepping in front of the camera in often dangerous destinations. Our writer went deep on the psychology of selfies to figure out what's behind our obsession with capturing extreme risk-taking.

It began as retribution for a lost bet: in 2014, Gigi Wu, an experienced hiker from Taiwan, posed atop a snow-covered mountain, clad only in a bikini. The stunt resulted in a series of undeniably gorgeous photos. So Wu, a model and adventure sports personality, kept at it for the next four years, photographing herself on the summits of more than 100 of Asia's most impressive peaks, always in a bikini. The images are at once absurd and beautiful, a juxtaposition Wu told Taiwan TV that she adored.
***

If I were young, adventurous and not allergic to hay I would move here.

FOR OVER A YEAR, THE Channel Islands community of Sark has been importing their milk from elsewhere. According to the BBC, the community is currently looking for someone to put an end to this nonsense and bring dairy production—and a herd of cows—back to the island.

Sark is three miles long and a mile-and-a-half wide, free of cars and streetlights. Around 500 people live on the island, surrounded by a rocky cliff-lined coast accessible by ferry and boat, under a sky dark enough for the stars to twinkle at night. Sark's last dairy farmer, Christopher Nightingale, shut his operation down in 2017 due to rising costs and a lack of land stability: The island is still led by a seigneur, or feudal lord (currently, Christopher Beaumont). While feudalism formally ended on the island in 2008, old habits die hard. Farmers on Sark must still lease their land on a short-term basis, which makes it difficult to plan a sustainable business.
***
Five unnamed mothers in New York City filed a lawsuit Monday, April 15, seeking to block the city's mandatory vaccination order in areas hit by a massive measles outbreak that has raged since last October.

City health officials announced the order earlier this month as they declared a public health emergency over the outbreak, which has sickened 329 people so far—mostly children. According to the city's order, all unvaccinated people in affected ZIP codes must receive the Measles, Mumps, and Rubella (MMR) vaccine, prove immunity, or have a valid medical exemption. Violators could face a fine of $1,000.
***
***

Who needs a semi-automatic firearm? Congress critter Eric Swallows (D-CA) question is answered.
***

As ever, The ONT is always looking out for you. Why you shouldn't mix booze and pot.

"Beer before liquor, never been sicker"—by now (and probably from personal experience) we all know this rule to be true. But when it comes to alcohol and weed, where's our helpful rhyme?

As Vice writes, every person copes with alcohol and cannabis differently, so while you may be fine mixing both substances, your friend may be tripping balls in the very same room. While the subject of cannabis and alcohol's combined effect is largely under-researched, there are a few things worth knowing before diving under the influence.
***

No mention how much this virtue signaling is going to cost you.

Adidas has introduced a new sneaker that it's calling the first of its kind. Named the Futurecraft.Loop, it's a performance running shoe that can be 100% ground up and melted back into raw materials for a brand-new shoe—without any waste.

The sneaker is part of Adidas's attempt to address the grave environmental threat posed by plastic, which increasingly clogs landfills and suffuses our oceans. At a presentation in New York today to reveal the shoe, Eric Liedtke, an executive board member in charge of global brands at Adidas, noted that every piece of plastic ever made is still around. "We need to innovate our way out of this mess," he said.
***

What's been happening in Cheese Head land?

***

Hey Congress lady, you first. If memory serves me correctly it only took Bobby Sands about 63 days to assume room temperature.

Rep. Rashida Tlaib, D-Mich., urged people to join with her in a hunger strike in an attempt to shut down U.S. Immigration and Customs Enforcement (ICE), The Washington Free Beacon is reporting.


Her comments came during a fundraiser in Detroit last weekend for the Michigan Coalition for Human Rights, the Free Beacon reported. She said Congress is unwilling to abolish ICE.
***
The ONT Musical Interlude
Died on this day, 18 Apr 2013
Storm Thorgerson, whose album cover artwork includes Pink Floyd's The Dark Side of The Moon died aged 69. A childhood friend of the founding members of the band, he became their designer-in-chief. His credits also include albums by Led Zeppelin, Peter Gabriel and Muse. In 2003, Thorgerson suffered a stroke, from which he recovered. He was later diagnosed with an undisclosed form of cancer, which he battled for several years. via thisdayinmusic.com
&&&
***
***

Feel Good Story of The Day and Genius Award Winner all wrapped up in one story.

Moments later the mostly naked man left the scene of his attempted burglary bleeding, embarrassed, still pretty much naked. 5'6, 300-pound Antonio Mosely had charged the old woman without realizing that she was holding a metal baseball bat, or knowing that she was a pretty good softball player in her day. But oh did Clarese Gainey know how to handle that bat. She swung, connected, and drove off the offensive lineman-sized attacker.

No surprise what state is involved.
***

Who needs sweet talk & negligees? Not our Genius Award Winners.

An Arizona couple is charged with luring a day laborer to their Phoenix home and forcing the man to have sex at gunpoint with the female suspect, an assault that the male suspect described as a "sexual fantasy scenario," according to a criminal complaint.

According to investigators, the victim was picked up last Monday outside a Home Depot by Brenda Acuna-Aguero, 39, who said that she needed help moving items at her home.

The victim told cops that when he reached the residence, Acuna-Aguero "began to talk sexual to him" and said it "was her fantasy to have sex with a laborer and that she wanted to have sex with him."

When the man declined to have sex, Acuna-Aguero's husband Jorge Murrieta-Valenzuela, 45, entered the room carrying a rifle. Murrieta-Valenzuela, cops charge, placed the firearm against the victim's chest and told him "that he was going to have sex with his wife or he would shoot him."
***

Trying to keep the memory of his comrades alive. Tonight's Feel Good Story of The Day!
The image of the Marine veteran crawling across the Boston Marathon finish line quickly became one of the most memorable — and talked about — moments of this year's race.

Micah Herndon, 31, of Tallmadge, Ohio, may not have been prepared for the attention he received when he crossed the finish line on his hands and knees, determined to complete the race in honor of his fallen comrades.
***

Tonight's ONT has been brought to you by the Sixth Commandment.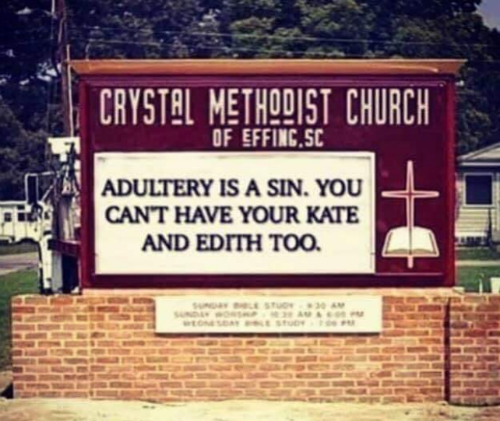 Notice: Posted with permission by the Ace Media Empire and AceCorp, LLC. This product may or may not cause side effects and obstruction of justice.


posted by Misanthropic Humanitarian at
09:40 PM
|
Access Comments