« I Ain't No Ways Educated: Alexandria Ocasio-Cortez Embarrasses Herself Yet Again, This Time By Putting on a Black Accent in Front of Black Crowd
|
Main
|
The Morning Report - 4/9/19 »
April 08, 2019
Monday Overnight Open Thread (4/8/19)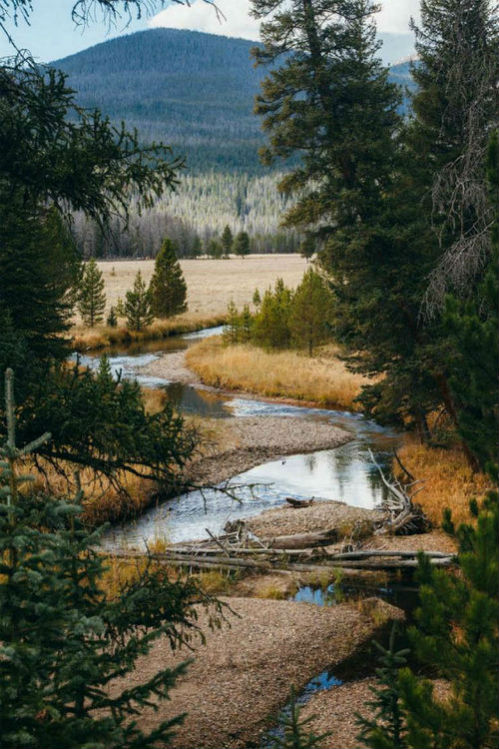 ***
The Quotes of The Day

Quote I

The conversations we overheard hewed close to local matters. I have always taken it for granted that broadened opportunities for young people are a good thing and that disadvantaged parents would be among the greatest champions of that idea.

Now I see more nuance.Harvard Professor, Lawrence Summers

Quote II

A country without a strong, large middle class is at risk of political backlashes to international trade that destabilize the domestic and global economy, making everyone worse off. by Timothy Meyer and Ganesh Sitaraman

Quote III

Yet none of the nations admitted to NATO in two decades was ever regarded as worth a war with Russia by any Cold War U.S. president.

When did insuring the sovereignty and borders of these nations suddenly become vital interests of the United States? Patrick J. Buchanan

Quote IV

"Keep in mind, that was an issue that was already litigated during the election. Voters know the president could have given his tax returns, they knew that he didn't and they elected him anyway, which is of course what drives the Democrats crazy." Mick Mulvaney

Quote V

Delusions fascinate me in part because I have so many of my own. Most often delusions are harmless. Sometimes they are not.

At the moment my fellow Democrats are suffering from two that are harmful. The first is that Americans long for a president who will ask us to pay more for the pleasure of increasing the role of the federal government in our lives. That this is a delusion can be seen in the promises made by six successful Democratic candidates in Wisconsin, Pennsylvania and Michigan: three governors and three senators. Not one of them supported the Green New Deal, a tax on wealth or "Medicare for all." Former US Senator Bob Kerry (D-NE)
***

Up is down. Down is up. Black is white. White is black. Obese is healthy and worthy of celebration.

Procter and Gamble is at it again.
Gillette Venus decided the best way to sell razors and shaving cream to women would be to celebrate morbid obesity in its new advertisement promoting 'women of all shapes and sizes.'
***

Speaking of just wrong headed ideas, crazy Uncle Bernie wants to give felons the right to vote. Before they leave the big-house.

Iowa is considering opening up voting to convicted felons who have completed their jail terms. But at a stop in Muscatine, Iowa on Saturday, Vermont Senator Bernie Sanders took the policy one step further, demanding that felons be allowed to vote while serving their time in prison.

Just exactly what won't they give away?
***

Could a woman walk around the world today? Women adventurers reveal how gender inequality can limit movement—and imagination.

NELLIE BLY, a celebrated journalist, marched into her editor's office and told him she had an idea. The year was 1888. She proposed to travel around the world, to beat the fictional record Jules Verne had chronicled in Around the World in 80 Days.

The editor replied that it was impossible: She'd need a chaperone, she would carry too much baggage, she spoke only English—and besides, only a man could make such a journey.

Bly replied, "Start the man, and I'll start the same day for some other newspaper and beat him."
***

Use the cross walk and keep your head on a swivel. DUH
***

It isn't just here where the political elite ignore us. It continues to occur in the United Kingdom.

But the Remainers in the British debate have an extremely frustrating handicap. They cannot say what they feel and believe openly. Though both Leavers and Remainers are actuated by their devotion to preserving either British or European sovereignty, only the Leavers can state that loyalty openly. Remainers can scarcely proclaim themselves hostile to British independence; their earlier advocacy of "pooled sovereignty" was easily shown to be a verbal self-contradiction; they have given up on proclaiming the positive value of EU membership because the current state of Europe makes that laughable; and the hostility and contempt towards Britain expressed by some European leaders has not helped their cause at all.
***

FFS don't ask him if he's retarded. Or ask him to #LearnToCode.

Former Obama administration adviser Ben Rhodes helped circulate a video from last year in which President Trump responds to a question about MS-13 gang members and refers to them as "animals."

But Rhodes left out the MS-13 context of the quote, deceptively framing it as if Trump had called all asylum-seekers animals.
No fake news here, move along.........
***

All is fair in love and war. A certain congress critter didn't believe this. Rep. Joe Crowley (D-NY) who lost to AOC had a full armory and held back.

Former Rep. Joe Crowley's own hubris led to his primary defeat at the hands of Rep. Alexandria Ocasio-Cortez — one of the biggest upsets in modern Democratic Party history.

Crowley, 57, was widely considered to be then-House Minority Leader Nancy Pelosi's successor within the caucus before his shock defeat last June to Ocasio-Cortez. But he held back from using damaging material against her because he thought he had a lock on New York's 14th Congressional District, according to a new book by Jake Sherman and Anna Palmer.
***

I'm sure when the final push for single-payer health care gets here we won't hear about this.

LONDO (XINHUA) - Thousands of elderly people in Britain are left to go blind because of rationing of eye surgery in the National Health Service (NHS), a report revealed on Saturday (April 6).

The Times newspaper said a survey by the Royal College of Ophthalmologists (RCO) found tens of thousands of elderly people are left struggling to see because of an NHS cost-cutting drive that relies on them dying before they can qualify for cataract surgery.

The survey has found that the NHS has ignored instructions to end cataract treatment rationing in defiance of official guidance two years ago.

Death panel? Hell that might be a welcome relief after dealing with the eyesight panel. But Gov. Palin was off her rocker?
***

Just who in the hell thought this was a good idea? California hospital secretly records gynecological procedures.

The Sharp Grossmont Hospital in San Diego, California and Sharp HealthCare are terribly sorry.

Yes, admits Sharp president and CEO Chris Howard in an April 4 letter, hospital authorities did secretly record numerous private gynecological procedures in three "Women's Center" rooms. But they didn't mean to do it. They promise that all the recordings are locked away in a safe and that they won't do it again.

The letter comes after a series of lawsuits made the hospital's error a matter of public knowledge. In 2016, patients sued Sharp HealthCare and Sharp Grossmont Hospital, alleging privacy violations and negligence stemming from the video recordings,
***

Empowering women? Or just pimping them out?

A 49-year-old entrepreneur with a 54-inch chest is looking to "empower women" by connecting them with men who will pay for their breast enlargement procedures in exchange for private photos and videos of their bodies, The Sun reported Friday.

Allegra Cole, an ex-Mormon glamour model and mother to eight children, told Barcroft TV's "Hooked on the Look" documentary series that the numerous cosmetic procedures she's had may lead people to think she looks "like a bimbo," but the motivations driving the launch of her new venture are purely feminist.
***

As the late-great Warren Zevon once sang, "Life Will Kill Ya".
But here is why you should take a DNA test.

It is worth your time and money to take a DNA test, especially if you are interested in your longevity, ancestry, ethnicity. When you learn how your genes work, you will be able to control the environment to support them in the best way you can. One of the most valuable data that you will be able to get is genetic sequencing. So, before we go on to the reasons why you should take a DNA test, let's first take a look at what DNA is.

Ethnicity? American Mutt. Ancestry? Nobody left me a sh!t-ton of money. Revisiting the sins of my fathers? No thanks. Longevity? Most of immediate family lived until their 80s. Take the test? Thanks but no thanks.
***

Obama and Clinton left a hell of a mess in Libya.

US troops have been ordered by the Pentagon to evacuate the Libyan capital of Tripoli as fighting between the UN-backed government and Benghazi-based 'renegade' General Khalifa Haftar spilled into the streets leaving at least 21 dead and 27 injured. US Army's Africa Command (AFRICOM) announced the evacuation on Sunday "in response to the evolving security situation there."
***
The ONT Musical Interlude
On this day 8 Apr 1985
American songwriter J Fred Coots died aged 87. Co-wrote, 'Santa Claus Is Coming To Town' and the Pat Boone US No.1 hit 'Love Letters In The Sand.' He wrote over 700 songs. via thisdayinmusic.com
&&&
***

Of course it's NSFW. It's Paul Joseph Watson

***

Attacking a wrestler at his H.O.F induction? Fvcking Genius Award Winner!
***
Karma doesn't happen enough. But when it does happen that is Tonight's Feel Good Story of The Day.

A man suspected to have entered Kruger National Park in South Africa neat the border with Mozambique on Monday with four compatriots to poach protected rhinos was reportedly killed by an elephant before becoming a meal to a pack of lions, according to a report in the Letaba Herald subsequently confirmed by other outlets.
***

Tonight's ONT has been brought to you by the Family Business.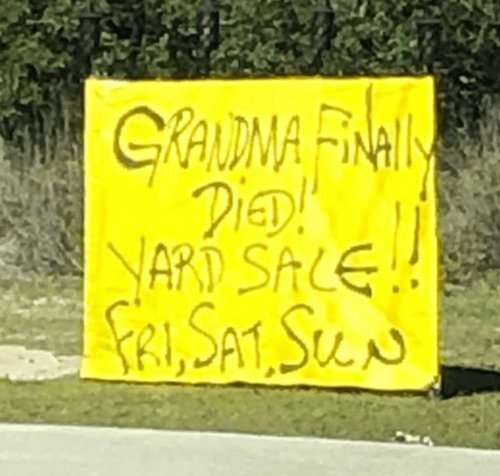 Notice: Posted with permission by AceCorp, LLC. The Ace Media Empire is off on secret location. Loose change, drink tokens, burner phones and tips to petmorons at gmail dot com.

posted by Misanthropic Humanitarian at
10:08 PM
|
Access Comments