« Unexpectedly, The US Economy Adds Nearly Another 200,000 New Jobs and the Unemployment Rate Remains Stable at a Low 3.8%
|
Main
|
Charles Grassley: Robert Mueller Completely Misrepresented Trump Campaign Email, Butchering the Missive So That It Suggested a Willingness to Consider Talking to Russia, When the Full Email Stated They Did Not Want to Talk to Russia »
April 05, 2019
The Leftwing Moral-Panic Media Needs You to Know That Video of Joe Biden Groping Joe Biden Was "Doctored" and Fake News
Really?!?!
Other outfits rushed out to also let people know that it's not possible for a man to create a transdimensional clone of himself and then grab up on his double from behind, including Politico and Time:
They're doing this a lot lately.
There was recently a funny meme of Biden snogging a woman's neck, behind Lindsey Graham.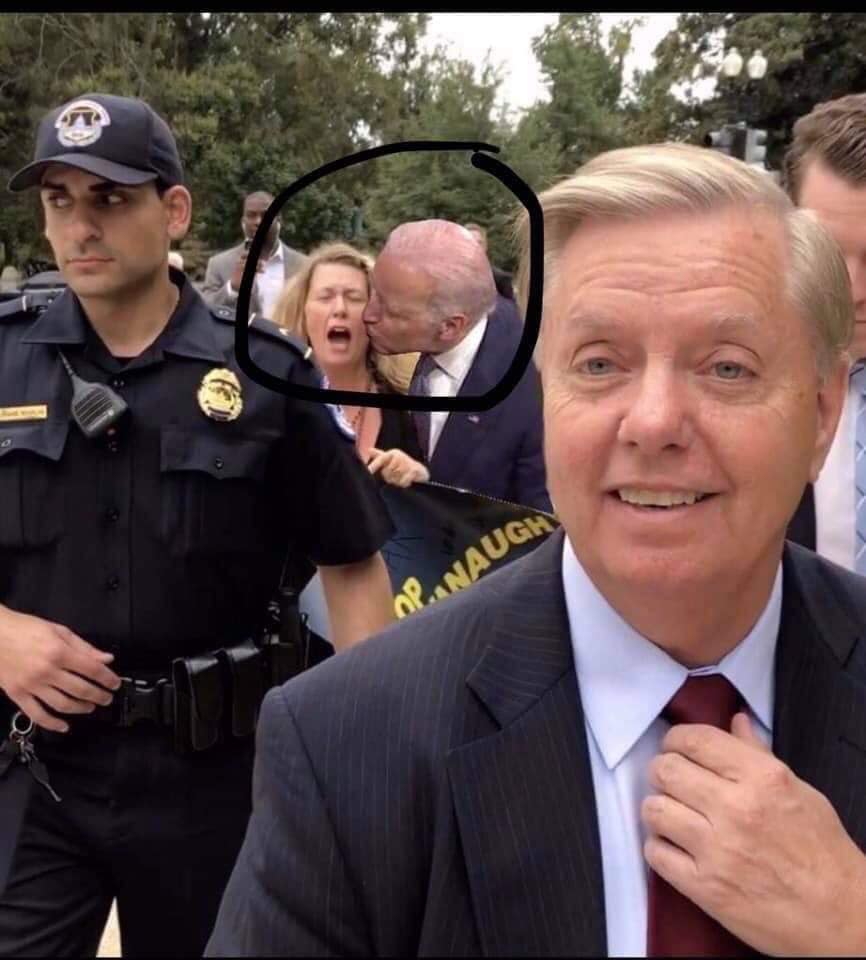 I remember that Lindsey Graham picture -- I think some female protesters hounded him around the Senate parking lot for something (can someone remind me what that was about?), and he told them to go soak their heads and then did that triumphant tie-adjustment at the end.
Obviously, the Joe Biden thing is clearly fake, and not meant to be seen as anything but a funny thing which is funny for the very reason that it is clearly fake.
Well, Biden did kiss a woman just like that. But not this woman, who is angry due to whatever Graham said to her moments before.
But PolitiFact "fact-checked" this obvious joke meme and found it to be #FakeNews.

posted by Ace of Spades at
03:08 PM
|
Access Comments