« Saturday Gardening Thread, April 6 [KT]
|
Main
|
Saturday Afternoon Chess Thread 04-06-2019 »
April 06, 2019
Ace of Spades Pet Thread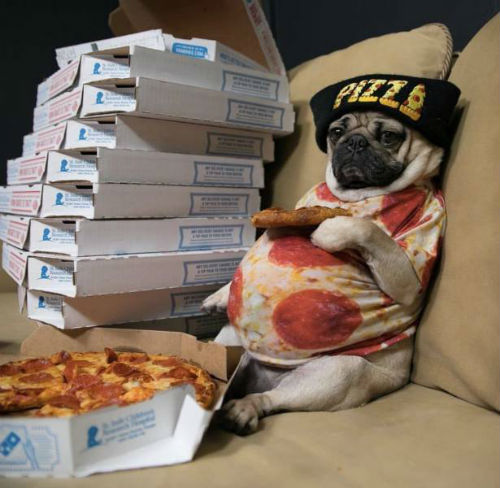 ***

Good afternoon and welcome to the almost world famous Ace of Spades Pet Thread. Kick off your shoes, curl up and relax with a fun thread about the world of animals.
***
A Little of This. A Little of That

Over the course of the Pet Thread there has been many lucky cats who were feral cats and were adopted by people. How to socialize a 'spicy feral cat'. H/T KT

Have you ever wondered how wild cats and kittens become well-adjusted house cats? It's about more than just feeding them or being nice humans.

In this incredible new video from Flatbush Cats, you can view the entire process from rescue to adoption in glorious detail. Along with pulling at your heartstrings, the video has gone viral because it's a handy, practical guide to dealing with feral cats.

The biggest takeaway is that it's all about the hands, both when to use them (feeding newly rescued feral kittens) and when not to (when rescuing them, and when they are still learning to socialize).

A very interesting article.
***

'Scientists Need More Cat DNA, and Lil Bub Is Here to Help'
***

From regular contributor Hank Curmudgeon. Squeaky shoes at the dog park. Cute video.
***

The AKC announces a new breed. Westminster Show is going to be quite interesting. H/T Hank Curmudgeon
***

Talk about an aw shucks it's dusty in here story. H/T ibguy.
Meet The PetMorons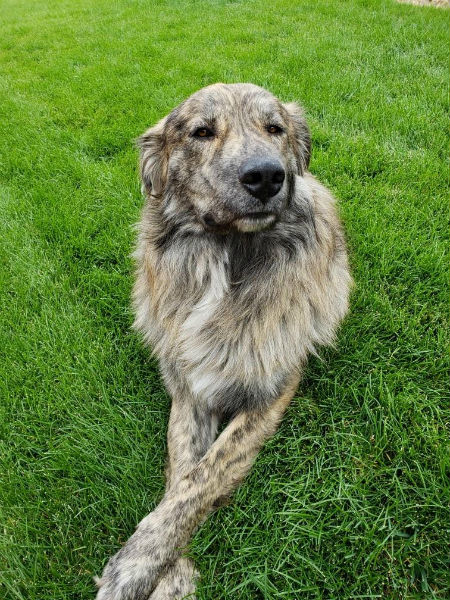 I always loved the weekly pet thread. Here's Harley, our Great Pyrenees/Dutch Shepherd mix. We adopted him from the shelter after we had to put down our fifteen year old German Shepherd girl Nova back in August. My wife and son went to check out another German Shepherd but found him instead. Harley's a big friendly gentle giant; a really lovable goofball. Thanks for posting the weekly thread!
-Stan
First of all Stan, so sorry to hear of Nova's passing. Harley is a very regal appearing dog. Definitely not an ankle biter. Thanks for sharing your story.
***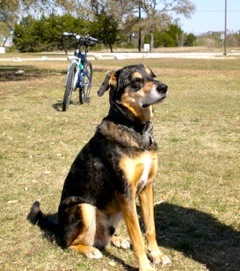 Hey--

Woofie -Part Catahoula. Part Weasel. As a longtime lurker and infrequent commenter, I thought I'd send a picture of my best buddy, Woofie, from a couple of years back. He's twelve now but the picture is when he was about eight. He has been a magnificent companion over the years and, once in a while, a sneaky weasel. - AytchMan
Woofie is certainly a handsome dog. And he wouldn't be the magnificent companion without being sneaky once in awhile.
***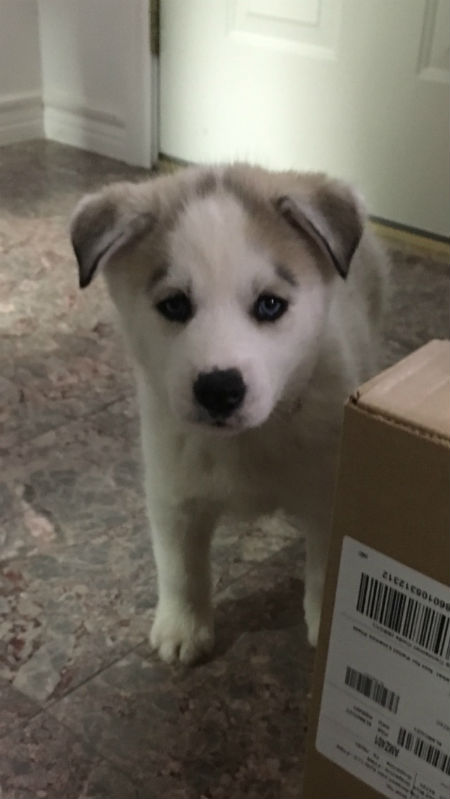 I just had to share my neighbors new addition. There are a few of us that are huge dog lovers so they dropped by on their way home from getting her. She is an 8 wk old Siberian Huskie...without a name. I also learned if you go to Canton Trade Days, avoid puppy row...or you will be bringing home a new friend. I love the pet thread and just had to share this little cutie. Thanks to everyone for sharing pics..the world is so sad most times so it really brings joy to my day!! - MrsTxEngr

What a cute puppeh!! Thanks for sharing with us. But how can a cutie not have a name chosen? Stay away from puppies? Ha, I could have told you that mumble, mumble, mumble years ago. I appreciate your compliment. Thanks!
***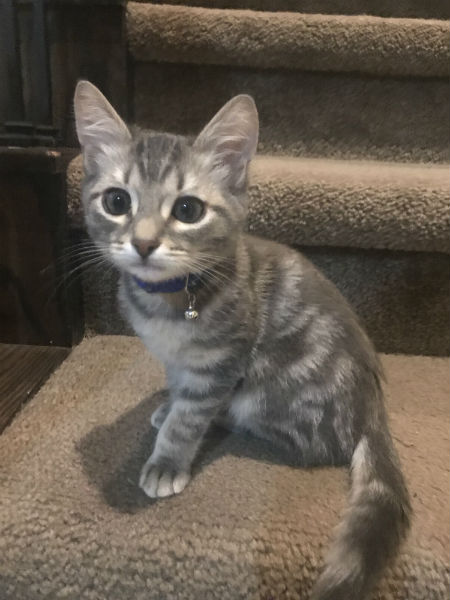 Here is Poppy after three weeks here. We're getting some weight on him. He takes Bleu on and doesn't back down. He is tolerating the dog, barely hisses anymore. Waiting for him to hit 3 lbs. to take him in for his rabies shot. If you hold him and he is tired he'll start to purr...then kneading begins...then he starts rooting around trying to nurse. Cute and sad. It's a joke around here on who's turn it is to nurse Poppy. - Lin-duh
Well the kitteh is growing and looking sweet. Good luck with your challenge.
***

It was a quiet week in the old In-Box this past week. PetMorons on spring break? The pets who did show up are a wonderful looking group.
Don't forget to submit your pet related links, videos and photos to us here at petmorons at gmail dot com.
Here's hoping you have a great week!!

posted by Misanthropic Humanitarian at
03:00 PM
|
Access Comments