« Gropin' Joe Biden Unlocks a Molestation Achievement That Shouldn't Even Be Possible
|
Main
|
The Morning Report - 4/4/19 »
April 03, 2019
Wednesday Overnight Open Thread (4/3/19) Slacker Edition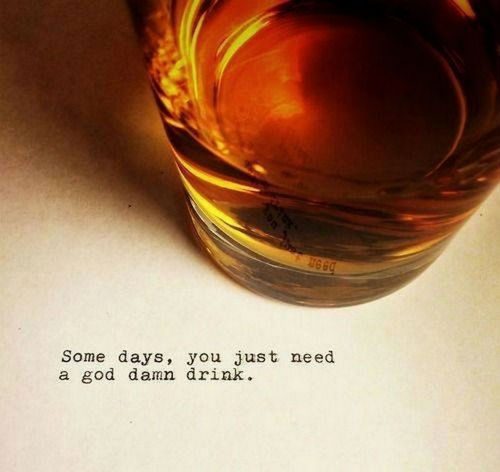 ***
The Quotes of The Day

Quote I

"And how we burned in the camps later, thinking: What would things have been like if every security operative, when he went out at night to make an arrest, had been uncertain whether he would return alive and had to say good-bye to his family? Or if, during periods of mass arrests, as for example in Leningrad, when they arrested a quarter of the entire city, people had not simply sat there in their lairs, paling with terror at every bang of the downstairs door and at every step on the staircase, but had understood they had nothing left to lose and had boldly set up in the downstairs hall an ambush of half a dozen people with axes, hammers, pokers, or whatever else was at hand? After all, you knew ahead of time that those bluecaps were out at night for no good purpose. And you could be sure ahead of time that you'd be cracking the skull of a cutthroat."

Aleksandr Solzhenitsyn, The Gulag Archipelago

Quote II

"But the thing is, they are cowardly," "History will not only judge Donald Trump harshly, it will judge Mitch McConnell and Paul Ryan and all the other cowards who refused to stand up to this president and allowed the party of Lincoln to die. They will be judged harshly. Because whatever he says goes right now." Tom Perez

Quote III

All men are frauds. The only difference between them is that some admit it. I myself deny it. H. L. Mencken

Quote IV

"Congress, as a co-equal branch of government, has a duty to conduct oversight of departments and officials. The Ways and Means Committee in particular has a responsibility to conduct oversight of our voluntary Federal tax system and determine how Americans – including those elected to our highest office – are complying with those laws." Rep. Richard Neal (D-MA)
***

Earlier in the week we touched upon New York state plastic grocery bag ban.
Thinking about going with a cotton tote? Is that really good for the environment?

Cotton bags must be reused thousands of times before they meet the environmental performance of plastic bags—and, the Denmark researchers write, organic cotton is worse than conventional cotton when it comes to overall environmental impact. According to the report, organic cotton bags have to be reused many more times than conventional cotton bags (20,000 versus 7,000 times), based on the assumption that organic cotton has a 30% lower yield rate on average than conventional cotton, and therefore was assumed to require 30% more resources, like water, to grow the same amount.
***

There is no magic wand to create moar nurses. So, mandatory overtime is now required of nurses. H/T ibguy

Quebec's largest nurses union has called a one-day strike on Monday, April 8 to protest against what it calls "organizational violence" by employers in the form of mandatory overtime.

Nancy Bédard, president of the Fédération interprofessionnelle de la santé (FIQ), said the day of protest will ensure FIQ's 76,000 members get one "normal" work day.

"A day when they are not likely to be taken hostage: that is the goal," Bédard said.
***

Rule breakers face tough sanctions. Yeah, right.

HMP FORD ESCORTS Prisoners at a notorious jail are popping out to visit prostitutes on day release
Inmates at HM Prison Ford in West Sussex have been using smuggled mobile phones to arrange meetings with escorts in the local area
****
The Word of The Day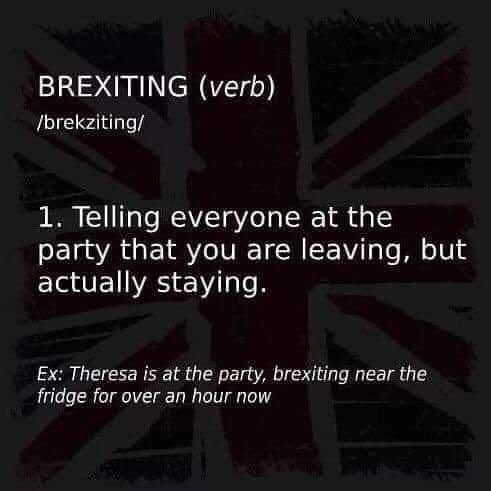 ***

Of course the ACLU cannot leave Catholic hospitals alone.

Since I was a kid, I've felt like my body didn't match my soul. I felt uncomfortable in clothes. I felt disgusting when I showered. Everything felt wrong, but it took me a while to figure out why. Once I discovered that I am a man, I went to my doctor to start the process of medically transitioning. I began taking testosterone. I had a double mastectomy. The next step was a hysterectomy.
Thankfully, the hospital realized that the surgery violated their religious beliefs and prevented Ms. Knight from any further self-harm through the process of mutilating her body. The ACLU, of course, sees it differently and believes that a person's right to inflict further trauma and pain on their body trumps people's right to live and act in accordance with their religious beliefs. In a press release, the ACLU paints the proceedings in a wholly negative light:
***
Political Campaign Poster of The Night (H/T Bitter Clinger)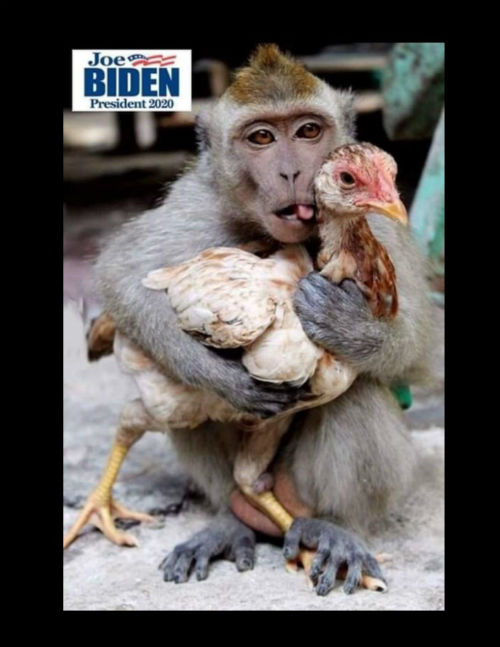 ***
The ONT Musical Interlude
On this day, April 3, 1975 - Steve Miller
Steve Miller was charged with setting fire to the clothes of a friend, Benita Diorio. When police arrived at Miller's house, Diorio was putting out the flames, Miller then got into a fight with some of the policemen and was charged with resisting arrest. via thisdayinmusic.com
***

How to live life and write an obituary as told by a Honorary Moron
***

You might not believe it but WI has flowing water and green grass.
***

Skydiving. Fly fishing. Knitting. Beer crafting. Those are all things someone could try for the first time unless you're a Genius Award Winner.

Yang admitted to committing the robbery and told police that he had "decided to try something new today, so I robbed a bank." He claimed that the robbery was unplanned, but did not explain why he had zip ties and extra ammunition on him when he was taken into custody.

Yang was charged with robbery of a financial institution with a dangerous weapon and is being held in jail on a $250,000 cash bond.
***

A two legged walking stick, Tonight's Feel Good Story of The Day.

They say anything is possible when you have a good friend to support you through tough times.

A disabled boy in China has been able to go to class for six years without a problem thanks to his classmate and best friend who piggybacks him every day.

Xu Bingyang, 12, carries Zhang Ze to school come rain or shine. The kind-hearted boy also helps his friend to fetch lunch and move between classrooms to attend different lessons.
***

Tonight's ONT has been brought to you by A Piece of Tail.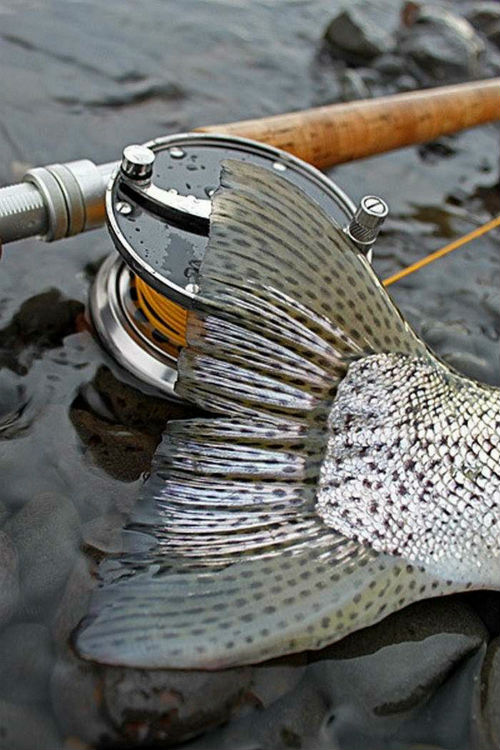 Notice: Posted with permission by the Ace Media Empire and AceCorp, LLC. Loose change, bus tokens, secret admirers and burner phones to petmorons at gmail dot com. Don't forget to hit up Ace's Tip Jar on your way out.

posted by Misanthropic Humanitarian at
10:02 PM
|
Access Comments