« MS-13 Illegal Aliens Released by Judge Stab 16-Year-Old
|
Main
|
The Morning Report - 4/3/19 »
April 02, 2019
Tuesday Overnight Open Thread (4/2/19)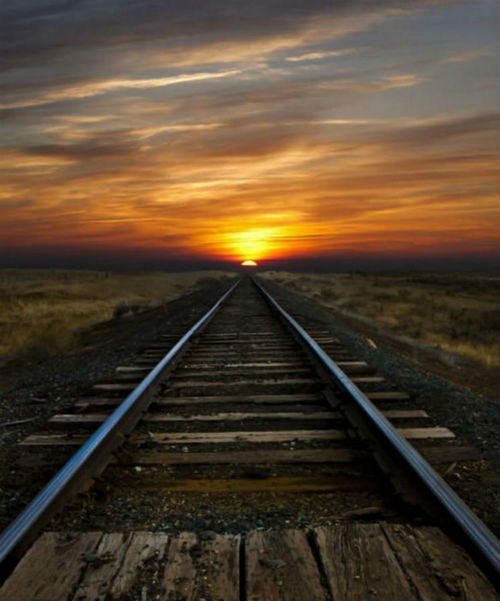 ***
The Quotes of The Day
Quote I

"For every left-wing city that declares immigration statutes inoperative, a right-wing counterpart might do the same with the Endangered Species Act, gun-registration laws, affirmative action, or gay marriage. The result would be chaos and anarchy, not compassion." Victor Davis Hanson

Quote II

"Banks serve customers who are geographically and politically diverse, and it is wrong to use essential banking services as a way to choke off such services to lawful, creditworthy businesses," Sen. Sen. Mike Crapo (R., Idaho)

Quote III

"I said, look, what basis do you have to do it? We're not afraid of a grand jury subpoena. You want to do it, you've got yourself a war and you're going to lose it. There's no way Mueller could win that. I think he concluded that, even with all the firepower he had on his side, I think they knew they couldn't do it. I think they thought they might scare us into it, but we were not going to go there." John Dowd

Quote IV

Call me old-fashioned, but I remember when liberal Democrats were First Amendment radicals. Apparently the left-wing credentials of Silicon Valley are overrated: They have fifteen thousand people in the United States and Ireland searching for "hate speech" in order to eliminate it from Facebook. Joe Bob Briggs

Quote V

'And if you're listening Mr Hammond, my fraternal message to you is "up yours".' Mark Francois
***

We normally don't cover Hollywood news and gossip. But.....this was too good to pass up.

Nicolas Cage unties the knot four days after marrying girlfriend in Las Vegas
The actor threw a fit at the courthouse, saying his girlfriend was going to take all his money
Four days? Wow, that's resolve.
***

The Impossible Whopper, It's Impossible that I would eat one.

Behold the Beefless 'Impossible Whopper'
Burger King is introducing a Whopper made with a vegetarian patty from the start-up Impossible Foods. The deal is a big step toward the mainstream for start-ups trying to mimic and replace meat.
***

That didn't work out too well.............Maybe a pair of $1,600 sneakers..........

***

It will be rough, but we will survive. The US and no avocados.If President Trump follows through with his threat to close the Southern Border with Mexico this week, say goodbye to your avocado toast.
A top distributor and grower of avocados has warned that the U.S. would run out of the fruit in three weeks if imports from Mexico are halted amid any possible border shutdown.

"You couldn't pick a worse time of year because Mexico supplies virtually 100 percent of the avocados in the U.S. right now," Steve Barnard, president and chief executive of Mission Produce, told Reuters. "California is just starting and they have a very small crop, but they're not relevant right now and won't be for another month or so."

Suck it up Buttercups!
***

NSFW
Split second reaction. Don't play with guns when you're dealing with the police.
***
What are you, f*cking nuts? $1,600 for a pair of sneakers.

One thousand six hundred bucks is a lot to spend on anything, let alone a pair of sneakers. But that's the retail price of the high-top LV 408 Trainer from Virgil Abloh's Spring/Summer 2019 Louis Vuitton men's collection. It has drawn ire not just for its exorbitant price tag, but also for its similarities to the Avia 880, a 1988 basketball shoe worn by Scottie Pippen and Clyde Drexler.

It isn't the first time luxury labels have tapped classic sportswear silhouettes for inspiration, nor will it be the last. Phoebe Philo-era Céline had its Air Force 1 homage, Hedi Slimane made the Air Jordan 1-esque SL/10H at Saint Laurent, and Maison Margiela has the Replica, an upscale reinterpretation of the German Army Trainer. More recently, Dior under Kim Jones has given us the B23, a Chuck Taylor-inspired sneaker made of technical canvas with a patchwork sole.
***

I'm not a travel agent, but.............If you're a ghey couple on your honeymoon I suggest not heading to Brunei.

Facing criticism and boycott calls by Western celebrities, the small Southeast Asian Sultanate of Brunei on Sunday defended its sovereign right to introduce a penal code providing for stoning to death, limb amputation, flogging and lengthy prison terms for actions that contravene Islamic law.

The mouthy Muslim Congress critters have been pretty quiet about this. Oh I guess that Rep. Ilhan Omar (D-NY) has problems of her own.
***

Are you a sound sleeper? Hit the snooze button often? Can you sleep through the sound of a puking dog?

Neural adaptation is our brain's ability to gradually ignore sounds, smells, and other stimuli we're routinely exposed to. It's what allows people who live in crowded urban settings to tune out all the noise at night and sleep, and then continue sleeping right through a familiar alarm clock sound in the morning. Odd Alarm is a new app that almost guarantees you won't sleep in by offering a list of unorthodox sounds your body will find impossible to ignore.

Odd Alarm (available for iOS and Android) isn't chock full of new features as far as alarm clock apps go, but the interface is pleasant, and the app replicates everything your smartphone's stock alarm clock can do. So why bother installing an alternative? Instead of pleasant chimes, jaunty tunes, or your favorite artist coaxing you out of the bed in the morning; Odd Alarm offers unpleasant sounds like cats fighting, gunshots, and an excruciating clip of a dog getting ready to puke. The effectiveness will vary from user to user, but growing up with animals I know my brain would find it all but impossible to sleep through the sound of a potential carpet scrubbing in the making.
***
The ONT Musical Interlude

Two-fer Tuesday...........
***

Location. Location. Location! Had he been in Chicago he would have not been a Genius Award Winner.

Authorities say a Florida man didn't want to show up for his shift at a Hardee's restaurant, so he called 911 and reported he'd just been robbed.

WFTS-TV reports that 32-year-old Brian Anderson of Dundee told dispatchers Tuesday that two gun-carrying men took his necklace, money and his phone before jumping into a car and driving away.
***

Adam Ellis who works at Mr. Handyman in Knoxville is Tonight's Feel Good Story of The Day. H/T Hank Curmudgeon

Cobey Thomas cannot stop using his custom-built swing set. Cobey, who is 6-foot-10 and 200 pounds, has nonverbal autism, and swinging is his "thing," his mom Jenifer Thomas tells CBS News. He's always been big, but there was a point when Cobey became too big for normal swing sets, and he was distraught.


"We always had a big swing set in the backyard, or we'd go to the park ... Cobey had no interest in sitting still," Thomas said. "But then he started getting really tall."
***
Tonight's ONT has been brought to you by Effort (all 23% of it).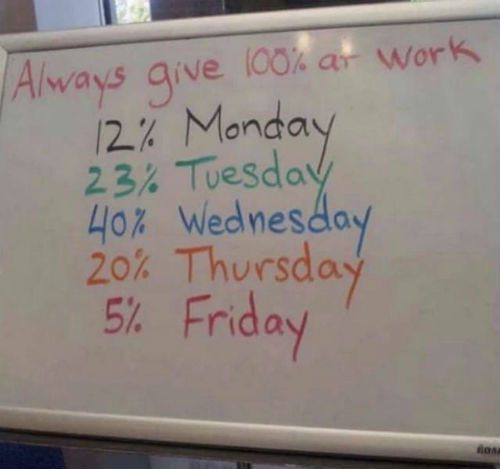 Notice: Posted with permission by the Ace Media Empire and AceCorp, LLC. There is no truth that the blog is powered by Russian hamsters.

posted by Misanthropic Humanitarian at
09:55 PM
|
Access Comments