« The Truth About Men and Women Open Thread
|
Main
|
The Morning Report - 4/2/19 »
April 01, 2019
Monday Overnight Open Thread (4/1/19)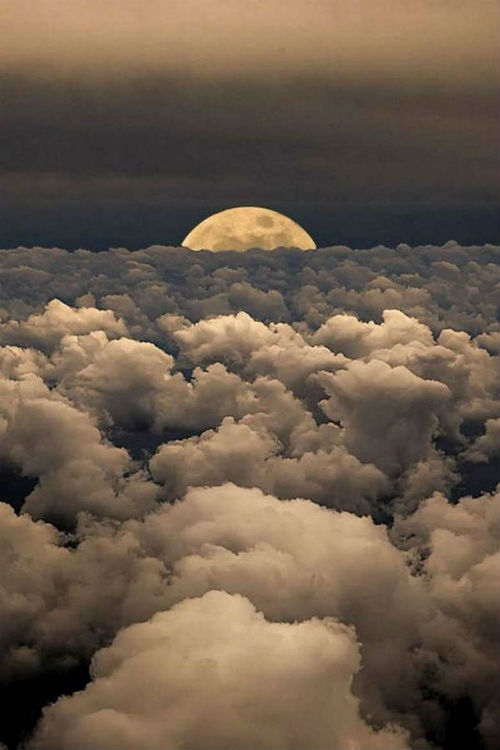 ***
The Quotes of The Day

Quote I

"The Paris climate goal of limiting temperature rise to well below 2 degrees Celsius is barely within reach at this point, and if we are to have any chance of making it we need to embrace all zero-emission technologies, including advanced nuclear power, through policies that create incentives to continue operating existing plants and invest in new technology,"Jason Bordoff

Quote II

The first step in liquidating a people is to erase its memory. Destroy its books, its culture, its history. Then have somebody write new books, manufacture a new culture, invent a new history. Before long that nation will begin to forget what it is and what it was. The world around it will forget even faster. Milan Kundera

Quote III

"I'm hardly disabled, though all my ex-girlfriends would say I'm definitely emotionally stunted. I'm not saying I don't appreciate the free front parking space at the mall, but there's weakness in embracing weakness." Drew Simpson
***

I will be spending most of the week traveling. Please accept my apologies for condensed versions of The ONT this week.

***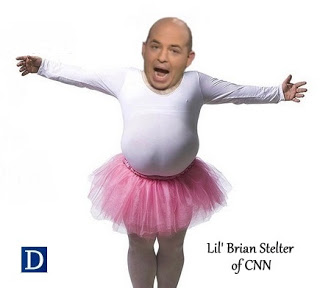 Tucker Carlson, he's a giver!
***

Once upon a time, I was a landlord. Never again, I bet I would make more money sticking the collected rent money under my mattress and hoping the interest fairy would show up.
The landlord/tenant relationship favors the tenant. In this situation my first thought is, "Hey tenants don't let the door hit you in the ass on your way out.

A Brooklyn landlord intends to install facial recognition technology at the entrance of a roughly 700-unit rent-stabilized complex, raising alarm among tenants and housing rights attorneys about what they say is a far-reaching and egregious form of digital surveillance.

Citing concerns over the potential for privacy and civil liberties violations, tenants at Brownsville's Atlantic Plaza Towers filed an objection to the plan in January with the state's Homes and Community Renewal (HCR) agency, which oversees rent-regulated properties.

On Sunday, several tenants told Gothamist that, unbeknownst to them, their landlord, Nelson Management, had sought state approval in July 2018 to install a facial recognition system known as StoneLock. Under state rules, landlords of rent-regulated apartments built before 1974 must seek permission from HCR for any "modification in service."
***

As a child do you remember playing cards in the bike wheels? This is better!Turn up the volume.
***

You know who needs the Green New Deal? The Canadians.

Federal scientists and academics are warning that Canada's climate is warming rapidly and faster than the global average, saying human behaviour must change to slow the shift.

Officials from Environment and Climate Change Canada presented the first study of its kind, titled Canada's Changing Climate Report, on Monday. It has been in the works for years and is the first of a series aimed at informing policy decisions and increasing public awareness and understanding of Canada's changing climate.
Canadian Morons are exempt.
***

Obviously Ricardo Rosselló, Gov. Puerto Rico, is an asshole. didn't learn that you can attract more flies with honey than vinegar.

Let's just say the relationship between President Trump and Puerto Rico's Governor Ricardo Rosselló are a bit strained. The governor is none too pleased at the lack of expediency thus far in distributing hurricane relief funds. Though Congress has approved and authorized billions of dollars for Puerto Rico, President Trump has taken to voicing his concerns over the wisdom of further monetary relief for the American territory.

The governor said he'll not allow his aides to be bullied by the Trump administration. That's when he told CNN that he'll "punch the bully in the mouth." The bully, of course, is President Trump. Who's this guy been talking to anyway? Joe Biden?
Just spitballin' out loud, wonder if the Secret Service looked this guy up?
***

A funny thing Sen. Diane Feinstein (D-CA) didn't mind Chinese spies not consulting with her either.
Feinstein fumes as Trump administration pushes forward with 9th Circuit nominees without consulting her
***
Now, a helpful article from the New Zealand Herald has confirmed exactly what we've been saying all along. They went out and interviewed a local mob boss and asked him how he plans to deal with the gun ban.

Sonny Fatu, president of the Waikato branch of the Mongrel Mob, said that, while some members of the gang may have illegal guns, they will not be handing them in as they are necessary to their protection.

"Will gangs get rid of their weapons? No. Because of who we are, we can't guarantee our own safety," he told Stuff.
The ONT Musical Interlude
On this 1 Apr 1976
The Buzzcocks played their debut live gig when the appeared at Bolton Institute Of Technology. The power was turned off after three numbers. via thisdayinmusic.com
*
Died on this day 1 Apr 1984
Marvin Gaye was shot dead by his father at his parent's home in Los Angeles, California. The argument started after his parents squabbled over misplaced business documents, Gaye attempted to intervene, and was killed by his father using a gun he had given him four months before. Marvin Sr. was sentenced to six years of probation after pleading guilty to manslaughter. Charges of first-degree murder were dropped after doctors discovered Marvin Sr. had a brain tumour. via thisdayinmusic.com
***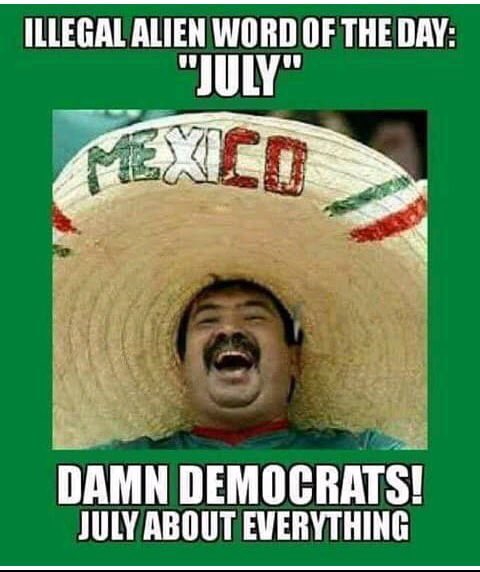 ***

Bill Burr on AOC - NSFW Really NSFW-language
***
I thought it was those rascalily Republicans. Looks like the Saudis were responsible for Jeff Bezos phone hack.

Amazon CEO Jeff Bezos' phone was hacked by Saudis who gained access to his private information and leaked text messages in suspected retaliation, an investigation found.

Bezos hired security expert Gavin de Becker to investigate how his text messages were accessed and leaked to the public. In an op-ed for the Daily Beast on Saturday, Becker detailed the investigative efforts and concluded that the Saudis had been behind the data breach, which is suspected to have been in retaliation for Bezos-owned Washington Post's news coverage on the murder of journalist Jamal Khashoggi.

Khashoggi wasn't a journalist.
***

Maybe the Hollister Wind Bag will be implemented in the Green New Deal.
***

This is what happens when you allow the patients to run the asylum.


George Washington University students voted Thursday to "remove and replace" the school's mascot, George the Colonial.
The Joint Election Commission announced Thursday night that 54 percent of students who voted were in favor of getting rid of the mascot.

The George Washington University student body voted Thursday to "remove and replace" its mascot, the George the Colonial.

According to the GWU Joint Elections Commission, 54 percent of students who voted in this spring's Student Association elections supported the removal of the Colonial as the school's mascot. It was not immediately clear what students plan to replace the Colonial mascot with or even if school administrators will act on the results of the referendum.

"There's a huge difference between a colonial, which is our mascot, and anyone who lived during colonial times, and colonialism, which is what students are saying this mascot is representative of, which is not the case at all." Tweet This
Campus Reform asked GWU to comment on the matter but did not hear back in time for publication.

The original push to change the mascot started last spring with an online petition, which garnered over 500 signatures. Ashley Le, who served as GW Student Association President at the time, encouraged university administrators to listen to students' concerns on the matter. The total number of signatories that the petition has amounted to less than 2 percent of the GW student body.
***

Amazing! A school district thinks outside of the box. Tonight's Feel Good Story of The Day - Runner Up.

School Plans Special Graduation Ceremony For Student With Dying Mother

A high school in Virginia held a special graduation ceremony for a student who's mother was told she had only a week to live.
***

Several people aren't going to be tonight's Genius Award Winner.

Police in Mexico say they caught a man who stole a front-end loader, drove it to a local bank, knocked down a wall, chained a safe to the machine and tried to drag it off.

Prosecutors in the central state of Morelos say the loader had a front bucket as well as a jackhammer the thieves used to destroy the wall of the bank. They then chained the bank's safe to the vehicle, apparently to drag it away.

They didn't get far, however.
***

Once again, I will never be part of Tonight's Feel Good Story of The Day.

Most people would be reluctant to sift through mounds of city garbage just to help a stranger – but that's exactly what two compassionate sanitation workers did for a man who accidentally threw his wallet into the trash.

Last week, Avrohom Levitt had the sinking realization that his wallet had gotten mixed in with some garbage he had thrown into a New York City trash bin.

Thankfully, Levitt keeps a GPS-tracker inside of his wallet so he can find it in case it gets lost. Upon discovering that a garbage truck had already emptied the trash bin, he called the sanitation department and reported his emergency.
***

Tonight's ONT has been brought to you by Advertising.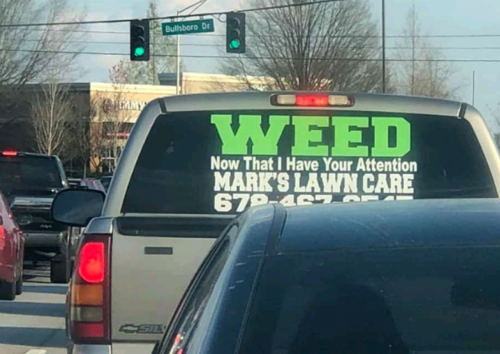 Notice: Posted with permission by the Ace Media Empire and AceCorp, LLC. Tonight's ONT may or may not cause cancer, hypothermia and shingles. Shelving jokes aren't allowed.


posted by Misanthropic Humanitarian at
10:00 PM
|
Access Comments