« Saturday Evening Movie Thread 03-30-2019 [Hosted By: TheJamesMadison]
|
Main
|
EMT 03/31/19 »
March 30, 2019
Saturday Overnight Open Thread (3/30/19)
(Come Sail Away)
***
The Saturday Night Joke
Shortly after a British Airlines flight had reached its cruising altitude, the captain announced:

"Ladies and Gentlemen, this is your captain. Welcome to Flight 293, non-stop from London Heathrow to New York. The weather ahead is good, so we should have an uneventful flight. So, sit back, relax, and... OH...MY GOD!"
Silence followed..... complete silence...
Some moments later, the captain came back on the intercom.

"Ladies and Gentlemen, I'm sorry if I scared you. While I was talking to you, a flight attendant accidentally spilled hot coffee in my lap. You should see the front of my pants!"

From the back of the plane, an Irish passenger yelled "For the luvva Jaysus, you should see the back of mine!" H/T Hrothgar
***

The pay is good, but not the job for me. What about you?

We all know that space travel is not only expensive, but also dangerous. If humans are to send people to Mars, scientists must know and understand the effects that living in space poses to human body. It is known that the so-called "puffy-head, bird-legs" syndrome exists, which manifests itself when, due to zero gravity conditions, blood flow is no longer pulled to the legs and as a result, the astronaut's head is filled with fluid. Therefore, NASA and ESA teamed up to conduct a bed rest study to see how the body adapts to weightlessness. The space agencies announced that they are looking for two dozen volunteers to spend 60 days laying down to help scientists understand how space travel will affect astronauts. The participants will be paid 16,500 euros (more than $18,500) and will have to travel to Cologne, Germany.
***

An interesting look back into history. And not all that long ago...........Logistics, moving soap from Philadelphia to Petaluma, CA.

In 1912, Petaluma's Carlson-Currier Silk Mill ordered three tons of soap, to wash the silk, from a Philadelphia company. How it was to be delivered is quite a story.

"Now leaving the station, the Time Travel Express, headed back 100 years. There's plenty of room, so hop on."

In the summer of 1912, Republican William Howard Taft was president and running for re-election against former president Theodore Roosevelt, running in his own Progressive "Bull Moose" Party, Democrat Woodrow Wilson and Socialist Eugene Debs.

Earlier in the year, New Mexico and Arizona were named the 47th and 48th states. In April, the "unsinkable" Titanic sank on its maiden voyage. In Washington D.C., the first cherry trees were planted. The Boston Red Sox opened a new stadium, Fenway Park, where if you bought Cracker Jack, you got a prize in the box. Fifteen young women were fired for dancing the Turkey Trot on their lunch break. The summer Olympics were held in Stockholm, with Jim Thorpe winning gold medals in two new events, the decathlon and pentathlon, and Sweden taking the gold in tug of war.

And, on June 20, 1912, the Philadelphia Inquirer announced that teamsters from the Chas. W. Young Company would make the first transcontinental shipment of goods in the United States. A crew left Philadelphia in an Alco truck, loaded with three tons of Parrot Brand Olive Oil Soap, heading for Petaluma and the Carlson-Currier Silk Mills.
H/T Hank Curmudgeon
***

Soon it will be boating season. Anchor lessons. How not to lose an anchor and chain.
***
Alcohol & shopping. Guess how much Americans spend online while drunk. H/T redc1c4

A new survey reveals that nearly 80% of people who drink alcohol have shopped on the web while intoxicated.

And while the results can be hilarious, drunk shopping is a multi-billion dollar national habit.

According to a survey by tech and business newsletter The Hustle, drunk Americans spend approximately $45 billion per year, with an average annual spend of $444 per drunk shopper.

Most common? Clothing and shoes, while Amazon remains the shopping platform of choice.
***

3" vinyl records. The come back kid.

History is littered with dead audio formats, from Elcaset to 8-track tapes, wire recording to "talking rubber." Yet so far, vinyl has consistently resisted going quietly into that good night. Today, unit sales are up 800 percent from ten years ago, and companies continue to produce turntables of all shapes and sizes (they even steal CES headlines from the latest Internet-of-whatever device).

So while we may no longer want them in our automobiles, in home record players appear to be thriving whether due to an appreciation of physical media, tactile rituals, or multi sensory experiences. And on this wave of modern record appreciation, one of the most obscure vinyl formats is getting a second lease on life thanks to Record Store Day.
***

Does this family tree resemble a power pole?

Grandmother gives birth to her granddaughter at age 61: Remarkable pictures show a Nebraska woman cradling her son and his husband's newborn baby girl after she offered to be their surrogate and went through IVF
***

John Wayne: The Duke or Draft Dodger?

It seems the Duke chose to be a megastar millionaire instead of an over-worked, underpaid draftee doing lowly jobs overseas.

John Wayne is undisputedly one of the most popular stars in American history. His vast legacy of films, which set the cinematic standards for the decades to come, granted him immortality and rightly made him an icon.

Though he died in June 1979, he's still idolized by innumerable people as the face of American ideals and values. Even today, there's hardly any "favorite film star" list in which the Duke – as the actor is nicknamed – isn't seen among the top spots
***
The ONT Musical Interlude
***

Honesty helps. But he is still a Genius Award Winner.

What millions have seen around the world is all just a blur of patchy memories to Daniel Taylor.

Taylor was charged after fighting with McDonald's worker
He admits he had been drinking before incident
He served 56 days in jail after charges

He is the man in a viral video from January, when he got into a physical confrontation with a McDonald's employee over a straw.

Asked Wednesday his takeaway when looking back at the incident, he laughed and said "I was a drunken idiot."
***

Tonight's ONT has been brought to you by the Institution of Marriage.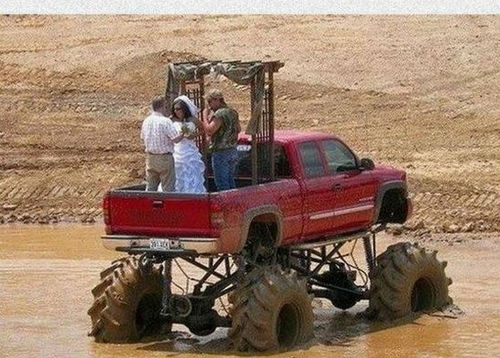 Notice: Posted with permission by the Ace Media Empire. AceCorp, LLC. has taken the night off. Loose change, bus tokens and burner phones to petmorons at gmail dot com.


posted by Misanthropic Humanitarian at
09:38 PM
|
Access Comments