« Saturday Morning Coffee Break
|
Main
|
Saturday Gardening Thread, March 30 [KT] »
March 30, 2019
Reparations in the time of Jussie [KT]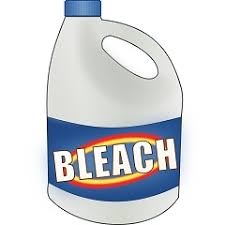 Yesterday, Jeff Jacoby ran a piece on reparations for slavery which concluded that there was no way to make such reparations justly. The Democrats apparently think that argument is so 2017. The piece starts:
Reparations for American slavery are a misbegotten idea, unworkable and unjust, but every now and then they come back into vogue as a political talking point.

In 1969, the radical civil rights activist James Forman made headlines when he seized the pulpit of New York's Riverside Church and issued a "black manifesto" demanding $500 million in reparations for African enslavement. Thirty years later, Randall Robinson, founder of the black social-justice organization TransAfrica, revived the reparations movement with his bestselling book "The Debt: What America Owes to Blacks."

Now progressive Democrats, or at least some of the ones running for their party's 2020 presidential nomination, are going through another such phase. Massachusetts Senator Elizabeth Warren, California Senator Kamala Harris, and former San Antonio Mayor Julian Castro have all indicated in recent weeks that they support some form of reparations to benefit the descendants of American slaves.

"I believe it's time to start the national, full-blown conversation about reparations," Warren said at a CNN event in Mississippi, where she endorsed legislation to create a commission of experts to propose a system of compensation for slavery.
So, what happened to that last national, full-blown conversation?

The election of Barack Obama, America's first black president, was supposed to be a sign of our national maturity, a chance to transform the charged, stilted "national conversation" about race into a smarter and more authentic dialogue, led by a president who was also one of the nation's subtlest thinkers and writers on the topic.

Instead, the conversation just got dumber.

The America of 2010 is dominated by racial images out of farce and parody, caricatures not seen since the glory days of Shaft.
Of course, the "farce and parody" of 2010 don't come close to Jussie Smollett and the two Nigerians his attorney (not Mark Geragos) suggested were in white face while staging a racist attack on him in "MAGA country", AKA downtown Chicago.
Would such farce and parody end with a new, full-blown conversation about reparations?
Also yesterday, J.J. Sefton picked up a piece by Heather MacDonald on the Smollett travesty: When Prosecutorial Discretion is Woke.
Had Smollett been a straight white male who had staged his own attack by fake Antifa Trump antagonists, he would most certainly still be facing a trial and the prospect of prison time. But Foxx is a leading figure in the recent national wave of progressive local prosecutors who came to power by playing race politics. She campaigned on the Critical Race Theory credo that the criminal-justice system is endemically biased. She inveighed against the so-called school-to-prison pipeline and promised to reduce racial disparities in prosecutions. Last month, she dismissed aggravated battery charges against a 16-year-old student who had attacked two Chicago police officers; the Chicago police union argued that her dismissal of the charges fit a pattern of favoring offenders over police officers. Foxx operates in a cultural milieu that holds that the fact that a hate crime is a hoax is less important than the fact that it could have been true. Prosecuting Smollett could have sent another black man to prison. Is there a race-based system of justice here?
Not surprisingly, Smollett is still availing himself of the rhetoric of academic victimology, vowing to "fight for the justice, equality, and betterment of marginalized people everywhere." His attorney dodged a press question about whether he would sue the police department; let's hope that Smollett's narcissism overwhelms any prudence on the part of his legal team and he reopens the case to public scrutiny. . .

More and more law school graduates, steeped in Believe Survivors ideology and critical race theory, will enter positions of power in the criminal-justice system in the coming years. Whether they erode our expectations of political neutrality in favor of "social justice" remains to be seen. One thing is certain, however: the dismissal of the Smollett indictment will encourage more such social justice-inspired hate-crime hoaxes, which will continue to find a credulous audience in the media and among academic and political elites.
Think a "national conversation" on reparations for slavery would change this?
A little earlier this month, Coleman Hughes wrote a piece on Reparations and Ta-Nehisi Coates's Pyrrhic Victory. As others have suggested before, this young black man, still an undergraduate, might need a bodyguard if he continues to write like this. Stay safe, Mr. Hughes.
He brings up some points about reparations you don't often read.
In 2014, Ta-Nehisi Coates was catapulted to intellectual stardom by a lengthy Atlantic polemic entitled "The Case for Reparations." The essay was an impassioned plea for Americans to grapple with the role of slavery, Jim Crow, and redlining in the creation of the wealth gap between blacks and whites, and it provoked a wide range of reactions. . .

Coates himself, as recently as 2017, lamented that the idea of reparations was "roundly dismissed as crazy" and "remained far outside the borders of American politics."

In the past month, we've all been proven wrong. Senators Elizabeth Warren and Kamala Harris have both endorsed the idea, and House speaker Nancy Pelosi has voiced support for proposals to study the effects of historical racism and suggest ways to compensate the descendants of slaves. These people are not on the margins of American politics.
Let me pre-empt an objection: neither Harris nor Warren has endorsed a race-specific program of reparations. Indeed Harris has made it clear that what she's calling "reparations" is really just an income-based policy by another name. The package of policies hasn't changed; only the label on the package has. So who cares?

In electoral politics, however, it is precisely the label that matters. Given that there's nothing about her policies that requires Harris to slap the "reparations" label onto them, her decision to employ it suggests that it now has such positive connotations on the Left that she can't reject the label without paying a political price.
He then makes a lucid argument that Coates is undercutting his own ideology about the enduring white supremacy of America by making reparations an acceptable subject to the political left. You should read through it. He also goes a lot deeper, working up to this shocker to the Left:
Yes, in the narrow context of American history, blacks have been uniquely mistreated. But in the wider context of world history, black Americans are hardly unique and should not be treated as such.

Finally, the framing of the reparations debate presupposes that America has done nothing meaningful by way of compensation for black people. But in many ways, America has already paid reparations. . . .
My point is not that these race-conscious policies have repaid the debt of slavery; my point is that no policy ever could. For this reason I reject the appeasement-based case for reparations occasionally made by conservatives--namely, that we should pay reparations so that we can finally stop talking about racism once and for all. Common sense dictates that when you reward a certain behavior you tend to get more of it, not less. Reparations, therefore, would not, and could not, function as "hush money." Reparations would instead function as a kind of subsidy for activism, an incentive for the living to continue appropriating grievances that rightfully belong to the dead.
And he also discusses symbolic acknowledgement of slavery and racism. An unusually cohesive piece. I recommend it.
This brings us back to the thoroughly non-cohesive saga of Jussie Smollett and its symbolic role in American life. Would "reparations", monetary or symbolic, make a difference in Jussie's fantasy world that somehow gets accepted as at least potentially real by large segments of our society?
What about the two Nigerian brothers? They are not descended from American slaves. How are they doing now, compared to Jussie? Would "reparations" affect them?
Would Jussie be part of that "national conversation"? I can hardly wait to find out . . . . . .
Hope you don't have to think about Jussie too much this weekend.
Remember, this is the Thread before the Gardening Thread
Serving your mid-day open thread needs

posted by Open Blogger at
11:22 AM
|
Access Comments