« More Disturbing Disclosures From "Blotto" O'Rourke's Past
|
Main
|
The Morning Report - 3/20/19 »
March 19, 2019
Overnight Open Thread (03-19-2019)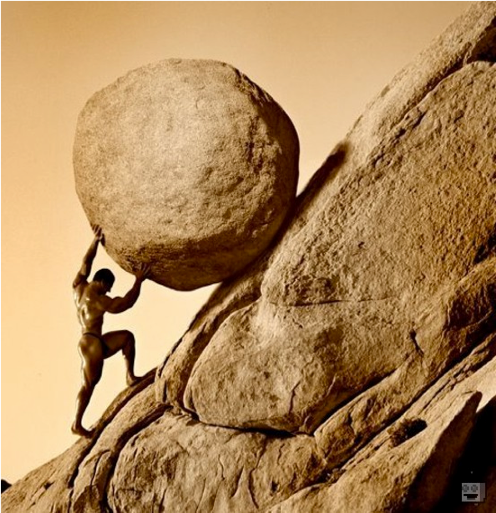 Sometimes it feels that way...doesn't it? But the evidence is all around us. The historical record does not lie (yet), and the spectacular success of free markets and free people is, literally, everywhere!
The key insight of Adam Smith's Wealth of Nations is misleadingly simple: if an exchange between two parties is voluntary, it will not take place unless both believe they will benefit from it. Most economic fallacies derive from the neglect of this simple insight, from the tendency to assume that there is a fixed pie, that one party can gain only at the expense of another.
-- Milton Friedman
The directing motive, the end and aim of capitalist production, is to extract the greatest possible amount of surplus value, and consequently to exploit labor-power to the greatest possible extent.
-- Karl Marx
One of these statements recognizes human nature, and one doesn't. So take joy in the inescapable reality that socialism/communism/progressivism is based on the assumption that the shortest distance between two points is a cube. Or, as a regular commenter says much better....


Let's smile and be happy and strike fear in the heart of killjoy leftists everywhere.
******
Come on...admit it...you want one! And yes, I know, Misanthropic Humanitarian beat me to this one, but I think it's pretty cool, so pretend this is new!
Although it seems like it's much more like driving a semi than going offroading in a nimble 4x4 that can go pretty much anywhere.
This looks like more fun...

******
Why Some People Can't Stop Running
I know the answer! Because they are nuts!
When I was younger and rather fit (that hasn't been the case in many years), my friends and I would exercise for fun! Weird, I know, and a few of them loved to run. I hated it! Even when I could do it easily I found it tedious and unpleasant.
Anyone else feel the same way?

******
******
For those of you who really hate DST...
Brandon The Breaking News Donkey

[Checks shotgun for the 10th time. Take a draw on hand rolled cigarette. Gazes it out dirty window.] You're too young to remember how it started... The end times... But I'm not. They came out of nowhere, mindless shuffling zombies. It was March 9th 2019. Daylight saving my ass.

They claimed it was normal. The scientists, the bleeding heart politicians. You lose an hour of sleep and it's natural too be tired, listless. Doctors on TV gave advice on how to best handle daylight savings. I thought it was a joke. I was wrong.

I woke up at the normal time, at least according to my alarm. Yeah I was a little sleepy. I lost an hour of sleep. But I was ok. Then I heard them, right outside the house. Hordes stumbling, sleep-deprived pussies scavenging for venti lattes with a double shot.

the cigarette dies clenched between trembling fingers. Relight it with a dented Harley-Davidson Zippo.] The TV feed was down by 8. Cell service soon after. I decided I'd better push down to the grocery store to see what I could get. That was when I took out my first zombie.

Jenny, my next door neighbor. Her hair was pulled back in a ragged ponytail. Yoga pants, mis matched jacket and scarf. Fucking mess. "I just couldn't get myself together this morning," she said with a shrug. "I'm just so tired." The .45 in my hand bucked once and she went down.

Something downtown was burning. Black smoke rose in the cold morning sky. Abandoned cars were everywhere. I could feel dead eyes watching me from the houses lining the street. I took my second zombie 2 blocks further on. A guy in a rumpled shirt, yawning. The yawning...

The yawning was what you looked for. As soon as you saw they were tired you knew they were lost. Broken down by daylight savings. Best to put them down before they took you down.

The grocery store was a landscape of barren shelves and gluten free brownie mix. A stock boy applied price tags to the same brown banana over and over again. He noticed me and asked dully, "why do the farmers need an extra hour of light?" I had nothing for him. I let him be.

I filled my bag with gluten-free brownie mix and moved on. I walked through backyards and side streets. The number of zombies was growing. Old man Thompson was dead, dragged down on his precious lawn by 3 twenty-somethings. They were in his kitchen fighting over his Mr. Coffee.

I hold up in my house for weeks. I lived on what was in the fridge, then the pantry and finally my pets. I burned the gluten free brownies for heat. Society completely broke down beyond the walls of my home. I boarded the windows and barricaded the doors. Ammo was a concern.

At times people unaffected by daylight savings came to pound on my door begging for relief, safety. I ignored them, keeping quiet. I'm not proud of it but I survived. Eventually the coherent sounds of the mentally aware faded way and only the sleep deprived walked the streets.
******
Pelosi restricts Ilhan Omar to just one anti-Jewish tweet per week
******
I have posted this a few times, and I will continue to do so because it is a perfect, unassailable argument for civilian possession of firearms.
Human beings only have two ways to deal with one another: reason and force. If you want me to do something for you, you have a choice of either convincing me via argument, or force me to do your bidding under threat of force. Every human interaction falls into one of those two categories, without exception. Reason or force, that's it.
******
I think Lou Reed (and to a lesser extent Velvet Underground) is an acquired taste. Maybe it's proto-rap, or just angry and depressing ranting, but something makes it attractive.
******
One of the reoccurring themes in my thoughts about our current social and political upheaval is the rather obvious conclusion that the Left's world simply isn't real. We mock that world in pretty much every thread and at every opportunity, and it can be illustrated by the occasional surrealist artwork on the morning open thread. But it needs to be out front in every discussion of their policies and desires. Every time they trot out some tired socialist trope about inequality point out that free markets are the greatest driver of wealth in human history. When they speak about healthcare being a human right drive the conversation to the incredible advances of Western medicine and the better life expectancy of free-market nations.
The list goes on and on, but we need not be on the defensive...we truly are the recipients and caretakers of the greatest economic and political system on earth, and it is all based on freedom...an idea that has fallen by the wayside, and one that must return to the forefront.

******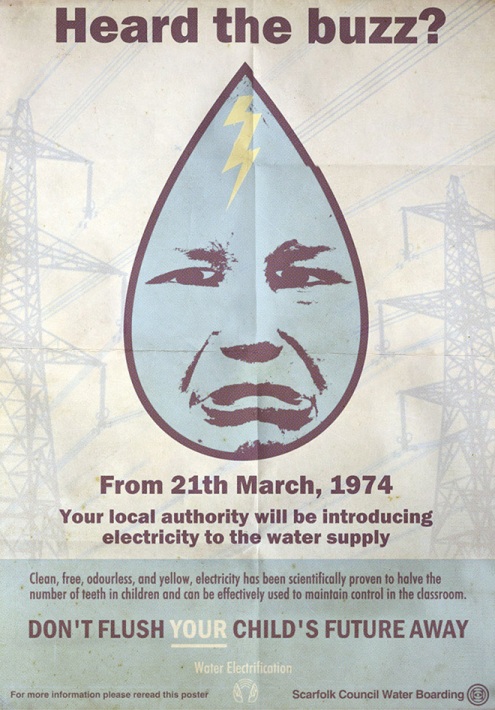 ******
Look, I'm trying to get bounced out of that sewer they call twitter, but it's not all that much fun, so I don't spend enough time on it to really get under the skins of the censors. I've even started to ask whether particularly stupid women can screw well, so that at least they do one thing better than their vapid thinking. But even that hasn't gotten me bounced!
My Twitter Feed
******
©2021 by AceCorp LLC. All Rights Reserved. Do not taunt proprietor with Makita, DeWalt or Milwaukee products. Shelves are non-weight-bearing and are for decoration only. Dehydrating room is closed. Platinum members to the right, all others please use rear entrance. Please wash girth-measuring calipers after use. Send all unwanted Browning Hi Powers to: cbd dot aoshq at gmail dot com
&topic=world_news">

posted by CBD at
10:00 PM
|
Access Comments