« Iditarod Round-Up
|
Main
|
The Morning Report - 3/13/19 »
March 12, 2019
Tuesday Overnight Open Thread (3/12/19)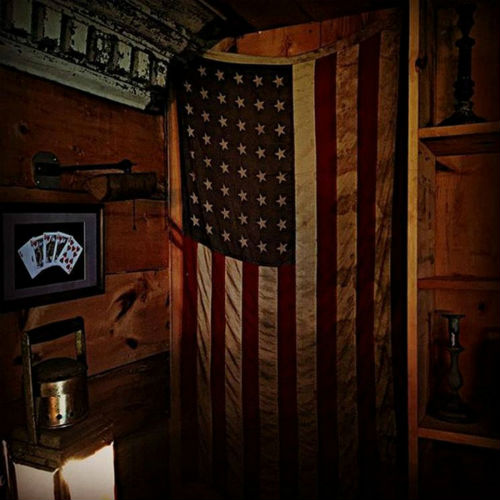 ***
The Quotes of The Day

Quote I

"It was one thing when speakers who were too conservative were being harassed, but when professors who see themselves as good liberals are getting called in front of tribunals for something they said in class, that's not so much fun anymore." Former Indiana Gov. Mitch Daniels

Quote II

Forgive me for repeating this story, but it's a useful one: I have a relative who thinks of himself as a conservative. When I told him eleven years ago that I was coming to work for National Review, which I had been reading since I was a teenager, his response came in the form of this question: "Is that the one with that ol' boy from New York who talks like a queer?" That's what a pretty-well-representative septuagenarian Republican voter knew about William F. Buckley Jr. in 2008. That I would voluntarily move to New York City was, to him, incomprehensible: That place is nothing but cooties, including talk-like-a-queer cooties.

There are conservatives, and there are conservatives. We're the former, I think. Kevin D. Williamson

Once again Williamson displays he has diarrhea of the keyboard.

Quote III

You'd imagine something called "Parents" would celebrate, well, normal parents. But no. Only odd "non-trad-dad" couplings or "non-couplings" seem to make the cover of Parents these days. Especially missing seems to be the fathers of the Caucasian persuasion. Nothing all that unusual about that these days. That's pretty much how the soft machine pumps out that pink slime percolating in the pit at the politically correct cultural clambake.Gerard Van der Leun"

Quote IV

"Since I wasn't getting married during the summer in the Hamptons, I wasn't able to hire an airplane with a banner to go up and down the shoreline. I thought: 'I own a building. Why don't I just hang a banner from my own building?'"Harry Macklowe
***

Ace wrote magnificently earlier today on the "Aunt Becky" situation. Of course "Aunt Becky" loves Hillary, cheaters and liars have to stick together, amirite?

Quite the referral service you have there Mr. Rick Singer.

I'm not really shocked. We haven't been a nation of laws for some time. If you are a leftist, rich or a crazy shithead of the progressive persuasion, laws don't apply.
Its "funny" how the FBI could have such a deep and thorough investigation and the corrupt Obama administration (I'm looking at you Hillary, Huma & Cheryl Mills to name just a few) can skate away. Sorry I digressed.
***

Life in an illegal massage parlor.
When New England Patriots owner Robert Kraft was busted for allegedly getting a hand job in a Florida massage parlor, it put a national spotlight on the strip-mall spa where he was serviced.

Orchids of Asia was one of an estimated 9,000 illicit massage parlors that anti-trafficking charity Polaris says account for a $2.5 billion industry in the United States. Florida police said the workers at the spas targeted in the six-month sting were trafficking victims, forced to live and eat in the same parlors where they worked, with armed men moving them between locations.
***

Blonde, attractive and successful.

It's no breeze being a blonde female founder of a blood-testing startup--even if your name isn't Elizabeth Holmes.

Julia Cheek, the founder and chief executive of EverlyWell, is sick of the reference. "I think it's a representation of sexism in our space. There are 15 other companies that have popped up in blood testing and you don't hear anyone comparing Theranos to those male-founded startups," she said.
***

What would have American life be like had J. Edgar Hoover become the MLB Commish and not the FBI Director all of his life?
What if J. Edgar Hoover had become the baseball commissioner?


According to a note that I read over the weekend, FBI director J. Edgar Hoover declined an offer to become Major League Baseball commissioner in 1951.

He would have replaced Happy Chandler, a man who supported Jackie Robinson crossing the color line, took a tough stand against players who became free agents, and signed with a new pro league in Mexico.

The Hoover note left me with a couple of questions:

First, who would have succeeded him? Better said, who could have replaced him? After all, Director Hoover was there from 1924 until his death in 1972.

Second, what kind of commissioner would he have been?


We obviously don't know, but there is lots of room to speculate and fantasize about both answers.

As for his successor, the appointment would have been made by President Harry Truman, a close friend, according to notes in the Truman Library.

The new candidate would have been confirmed by a conservative U.S. Senate at the time. I wonder if politicians would have used the confirmation process to unload about Mr. Hoover's ways and whether the new director would have been forced to stop all the surveillance. Hoover had files on many Americans he considered subversive.

Over on the baseball diamond, Hoover would have joined the business of baseball in the decade that saw several franchises pack up and leave for greener pastures in Milwaukee (Braves), Kansas City (A's), San Francisco (Giants), and Los Angeles (Dodgers).
Wistful Quote of The Day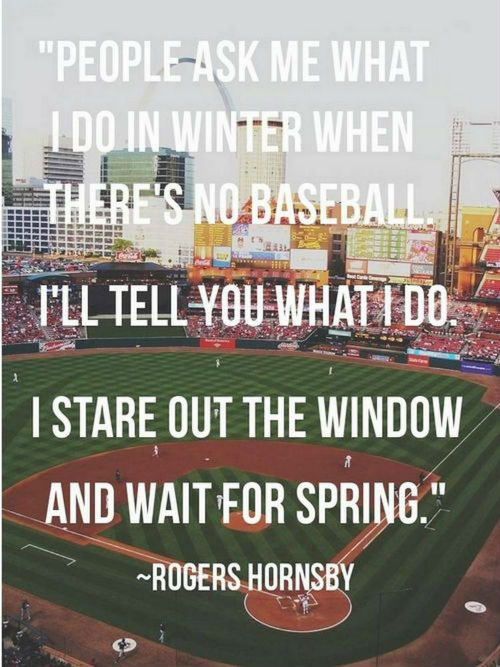 ***

NYC Mayor Bill de Blasio is a King Size Dick.

In other words, NYC public school kids, after suffering through eight miserable years of horrible inedible lunches thanks to Michelle Obama, will now begin, once again, throwing their vegan breakfasts and lunches in the garbage cans…on Mondays.

Thanks for nothing, Mayor de Blasio.

New York Mayor Bill De Blasio announced Monday that all New York City public schools will have "Meatless Mondays" beginning in the 2019-2020 school year….
***

I've known this for years. Visually challenged individuals are being ripped off.

Charles Dahan knows from firsthand experience how badly people get ripped off when buying eyeglasses.

He was once one of the leading suppliers of frames to LensCrafters, before the company was purchased by optical behemoth Luxottica. He also built machines that improved the lens-manufacturing process.


In other words, Dahan, 70, knows the eyewear business from start to finish. And he doesn't like what's happened.

"There is no competition in the industry, not anymore," he told me. "Luxottica bought everyone. They set whatever prices they please."
***
Over the weekend as I was watching the climate change continue to fall and collect I went through the entire NetFlix catalog. There were plenty of Bond Movies. Lets segue into, Bond girls then and now.
***
The ONT Musical Interlude

The beat has stopped. RIP Hal Blaine.
On this day, 12 Mar 2013
Bob Dylan was voted into the American Academy of Arts and Letters, marking the first time a rock musician had been chosen for the elite honor society. Officials in the Academy – which recognises music, literature and visual art – were unable to decide if Dylan belonged for his words or his music and instead inducted him as an honorary member like previous honorees Meryl Streep, Woody Allen and Martin Scorsese. via thisdayinmusic.com
Born on this day 12 Mar 1949
American pianist Bill Payne who co-founded with Lowell George the American rock band Little Feat. Their best-known songs are 'Dixie Chicken' and 'Sailin Shoes'. Payne has also worked and recorded with J. J. Cale, Doobie Brothers, Emmylou Harris, Bryan Adams, Pink Floyd, Bob Seger, Toto, Linda Ronstadt, Jackson Browne, James Taylor, Bonnie Raitt, Stevie Nicks and Robert Palmer. via thisdayinmusic.com
***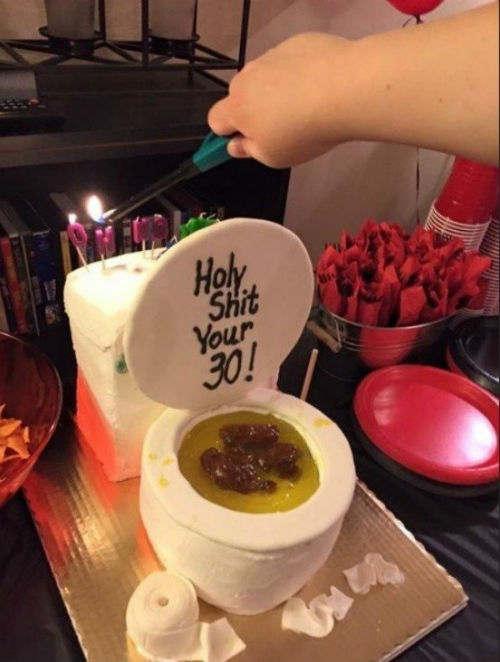 Happy Birthday Internet
TODAY, 30 YEARS on from my original proposal for an information management system, half the world is online. It's a moment to celebrate how far we've come, but also an opportunity to reflect on how far we have yet to go.

The web has become a public square, a library, a doctor's office, a shop, a school, a design studio, an office, a cinema, a bank, and so much more. Of course with every new feature, every new website, the divide between those who are online and those who are not increases, making it all the more imperative to make the web available for everyone.
***
Flip Wilson made a career of saying, "The Devil made me do it." Genius Award Winner.

A woman was arrested after stealing an SUV from an Ace Rent-a-Car.

WJXT reports that Gardina McCullough, 23 appeared in court Friday morning on car theft charges, with a bond set at $15,003.

McCullough was arrested after stealing a Toyota RAV4 from an Ace Rent-A-Car.

She was found less than a mile away, hiding at a hotel.

On the scene, McCullough told a local news station, "Demons told me to do it...I didn't take it, demons took it."
***

Issac is a pretty good guy and Tonight's Feel Good Story of The Day.

A mother of a 9-year-old girl with special needs is feeling grateful after a cashier at a local supermarket went above and beyond to make her daughter's day.
***

Tonight's ONT has been brought to you by Pertinent Questions.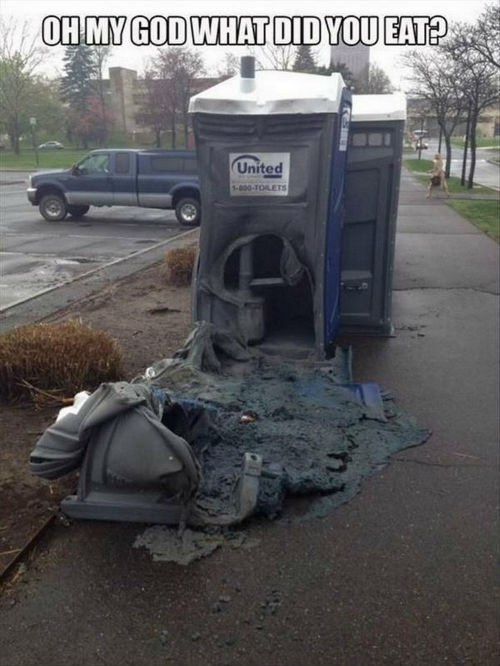 Notice: Posted with permission by the Ace Media Empire and AceCorp, LLC. Tax-Refund Sale is right around the corner.

posted by Misanthropic Humanitarian at
10:00 PM
|
Access Comments