« Brian Stelter Defends DNC's Decision to Exclude Fox News From Debates
|
Main
|
The Morning Report - 3/7/19 »
March 06, 2019
Wednesday Overnight Open Thread (3/6/19)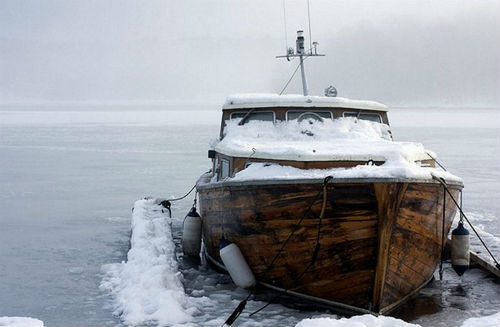 ***
The Quotes of The Day

Quote I

"It seems to me that you all believe that the role of government is to tax the people as much as possible so that you and your benevolent academics can dream up more programs for the government to spend money on,Rep. Dan Crenshaw (R-TX)

Quote II

"I'll be completely honest, I was like I don't know if I want to do the interview or not," Robin Roberts

Quote III

'If you talk to Alexandria Ocasio-Cortez, it's 'Never Amazon,'Jodi Seth

Sorry the content is meager tonight and late. It was a very long day on the road.
***

Vanity. It cost Ehud Arye Laniado his life.

A billionaire diamond trader has died after 'suffering a heart attack' during a penis enlargement operation in Paris.

Ehud Arye Laniado, 65, was at an unidentified private clinic on the Avenue des Champs-Elysees in the French capital on Saturday when complications during surgery proved fatal.

The experienced diamond expert's heart attack happened when a substance was injected into his penis, Belgian media reported.
***
I don't normally view Barstool Sports. I do enjoy when Dave Portnoy of Barstool Sports is on Tucker Carlson's show. People are pissed at Barstool Sports for pulling an Amy Schumer?

Barstool Sports, a site for boys who wanna grow up to be Donald Trump Jr., is getting shit on this week. This is a justified shitting-on, because comedian Miel Bredouw called out the site for using a video that she made without giving her credit—in fact, we found they sometimes upload pilfered content via a dummy Twitter account that is not "officially" affiliated with the company and therefore keeps open a tenuous loophole of plausible deniability regarding content theft—and then marshaling their lawyers and Twitter's eternal obliviousness to assist them in browbeating her into acquiescence.
***
Shhhh........Don't tell Charlie-3 Wives-Sykes about this eligible young bachelorette.

A Thai multi-millionaire has offered a load of money AND his entire estate to whoever marries his 26-year-old daughter - saying all he's asking is for the man to 'work hard and make [her] happy'. Seems simple enough, right?

Arnon Rodthong, 58, owns a thriving durian fruit farm (yep, that's the famously smelly one) in Chumphon province, southern Thailand, which means he's more than just a bit wadded.
***

'Something Wonderful: Jobsite Safety and Taking Risks "All these things are profoundly unsafe. Sort of."' An interesting video for us guys 29.
***
The ONT Musical Interlude
Born on this day, March 6, 1946 David Gilmour: guitarist, singer and songwriter, who joined Pink Floyd in 1968. After Roger Waters' departure in 1985, David created two further Floyd albums, A Momentary Lapse of Reason and The Division Bell, with Nick Mason and Richard Wright. He was appointed a CBE in 2003 for his services to music. He released his first solo album, David Gilmour, in 1978, followed by About Face in 1984 and 2006's On An Island, which charted at No.1 in the UK and No.6 in the US. via thisdayinmusic.com
March 6, 2004 David Crosby was arrested and charged with criminal possession of a weapon and marijuana after leaving his bag in a New York hotel. The luggage was found by a hotel employee looking for identification, finding instead a handgun and marijuana. The employee called authorities, and Crosby, discovering the missing luggage himself, telephoned to say he would return for it. He was met by New York police, who arrested him via thisdayinmusic.com

And for no particular reason, other than to broaden your musical horizon.........
***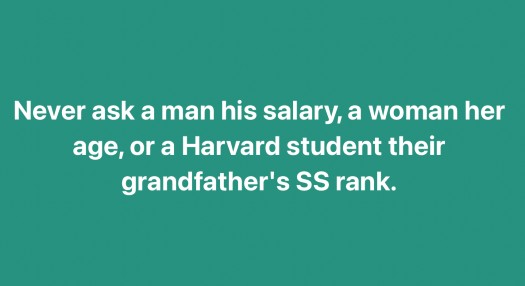 H/T QDPSteve
***

So is the science settled, or not? Vaccinations and Autism are not related per Danish study.

Scientists in Denmark today published the largest study to date showing there is no definitive link between the vaccine for the mumps, measles, and rubella (MMR) and the development of autism.

The finding pokes yet another hole in the conspiracy theory held by a vocal subset of people who are extremely skeptical of the use of vaccines, and in many cases are working to change public policy around the administration of the medicines.
***
Shocking!! The ONT Cob occupation is not a money maker. But, the side benies are fantastic.

If you want to make a lot of money in your career, a medical occupation may be right for you.

Using data from the Bureau of Labor Statistics' Occupational Employment Statistics program, we identified the 30 detailed occupations with the highest mean annual salaries as of May 2017.
***
Not a contender for the next Oscar.
***

What would a hybrid civil war look like?

Hardly a day goes by without the tempo of political hostility rising -- sometimes to the level of physical confrontation. Recently, "a man being sought for the assault of a conservative activist on the University of California, Berkeley campus [was] arrested."

There is less and less regret for incivility. Nobody says sorry anymore, they just retreat into a private reality where they are always right. The Washington Post, still reeling from misidentifying the victim and aggressor in a story about Covington Catholic High School students and activist Nathan Phillips, simply slapped itself on the wrist with an Editor's Note admitting it got its account wrong and declared it all square. That was better than YouTube, which allegedly deplatformed a retired Navy SEAL who debunked Nathan Phillips' claim that he was a Vietnam vet.
***

Quite the family business Osama bin Laden left behind. Little Jr. is a wanted man.

Hamza bin Laden is the son of deceased former al-Qa'ida leader Usama bin Laden and is emerging as a leader in the al-Qa'ida franchise. He has released audio and video messages on the Internet, calling on his followers to launch attacks against the United States and its Western allies, and he has threatened attacks against the United States in revenge for the May 2011 killing of his father by U.S. military forces.

Hamza married the daughter of Mohammed Atta, the lead hijacker and a mastermind of al-Qa'ida's September 2001 airline terrorist attacks on the World Trade Center. Usama bin Laden's letters seized from the Abbottabad, Pakistan compound where bin Laden was killed indicate that he was grooming Hamza to replace him as leader of al-Qa'ida.
***

If you want to discard fossil fuel, Nuclear has to be part of the conversation.

As Polar Vortices, Bomb Cyclones and massive hurricanes pummel America more and more often, nuclear power plants keep on putting out maximum power when all other sources can't.

For the last month, the Pacific Northwest's only nuclear power plant has been under a "No Touch" order to help keep the heat on as record cold and snow covered the region. I was stuck in my house for eight days.
***

A truce was called. The State of Colorado and Masterpiece Cakeshop call off their legal fight. I would say that the State won costing this business a sh!tton of money in light of a previous win.

DENVER — The state of Colorado and Masterpiece Cakeshop owner Jack Phillips have mutually agreed to end ongoing state and federal court litigation, the Colorado Attorney General's Office said Tuesday.

The Colorado Civil Rights Commission will dismiss administrative action against Phillips, and Phillips will withdraw his federal court case against the case.

"After careful consideration of the facts, both sides agreed it was not in anyone's best interest to move forward with these cases, Attorney General Phil Weiser said.

An endless source of funding vs. the little guy........
***

Watching porn in the U.K. is going to get a little difficult starting April 1st. Not impossible but difficult.

WATCHING free porn in Britain is about to get a lot trickier thanks to new rules that aim to protect children from online smut.

As early as next month, porn sites will be required to get proof of ID from UK residents before showing any X-rated clips.
***

It's not what you know. It's who you know.

A new study has found that becoming a successful artist is more about who you know than how creative or original your art is.

Published by Columbia Business School and reported by Artsy, the research paper "The Art of Fame" maps the social networks of early 20th century abstract artists like Pablo Picasso, Paul Klee, and Wassily Kandinsky. It found that the artists' networks were more likely the reason that they succeeded professionally.

"Contrary to conventional literature, there was no statistical support for the relationship between an artist's creativity and the fame they ultimately achieved," the paper states.

"Those individuals who possessed a diverse set of personal friends and professional contacts from different industries (an artist in a 'cosmopolitan' network position) were statistically more likely to become famous."

Sounds familiar
🚢 🚢 🚢 🚢 🚢
***
One moar for the road, not a good idea. Genius Award Winner.

Glynn County Police officer Kevin Yarborough, who also is recognized statewide as an expert on impaired driving, was arrested Monday on DUI charges.

Yarborough, 38, was arrested Monday afternoon by a state patrol trooper after the trooper said he spotted Yarborough swerving, according to his arrest report.
***

Thousands stand in line to help cancer patient. Tonight's Feel Good Story of The Day.
A record 4,855 people stood in line in the rain for hours to see if they are a stem cell match for a young boy who's battling cancer.
***

Tonight's ONT has been brought to you by The Minimum Wage.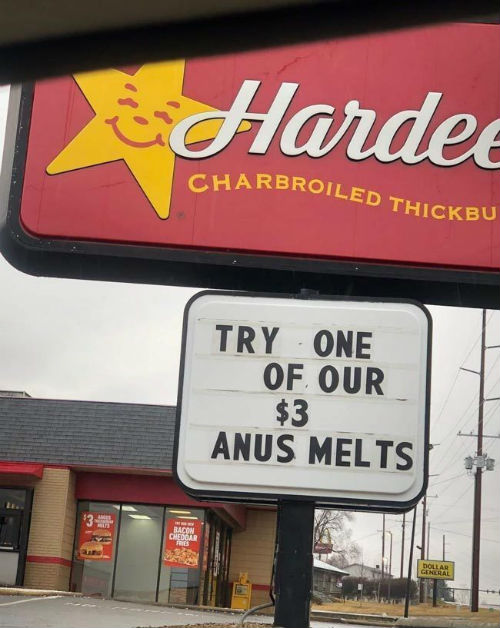 Notice: Posted with permission by the Ace Media Empire and AceCorp, LLC which has approved my Lenten sacrifice. I have given up caring. And I also was made to give up Twitter.

posted by Misanthropic Humanitarian at
10:13 PM
|
Access Comments