« Trump's Title X Rule Change Could Effectively Defund Planned Parenthood
|
Main
|
EMT 02/23/19 »
February 22, 2019
This Is How The ONT Ends. Not With A Bang But With A Whimper
You may have seen the story last week. Travis Kauffman was out jogging in Colorado when he was attacked by a mountain lion. He fought back and killed the beast with his bare hands. Well, it seems that his troubles are not over. Here he is at a press conference, and by the looks of things, he's about to be attacked by a cougar.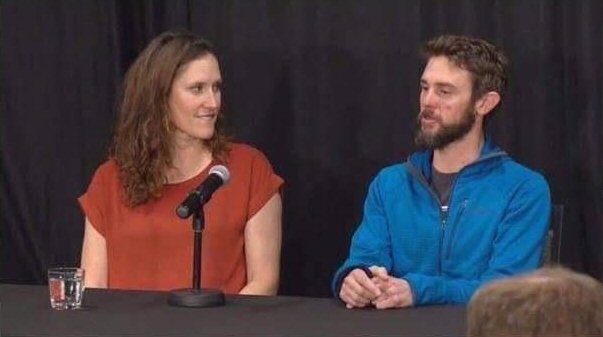 Anyone who thinks modern women don't respond to masculinity needs to take another look at that photo.

In The Navy

The Expected Pullback from 355
Cdr salamander talks about the Navy's (expected) retreat from the goal of a 355 ship navy, and what they should do instead.
The Next Big Thing
Baseball, Cataracts and Single Payer Health Care
If you can find someone who will talk honestly about single-payer, you will usually find the pro side talking about how it's "fairer" or "cheaper" than market-based systems (I'd contest the second, but we don't really have any market-based systems to compare with) but will usually admit that the outcomes are better in our system (as I said, you have to find someone on the pro side willing to be honest, which is rarer than a hen's tooth). That's bullshit. What it's all about is, like most lefty garbage, is manufactured virtue. "Oh, look at how COMPASSIONATE I am, I want healthcare to be FREE". In fact, isn't that kind of a hallmark of all left-wing, totalitarian systems? Using force and theft "for the greater good", the unstated premise being that individuals won't do it on their own. Thus the entire wold view of left wing systems is inherently contradictory: Their totalitarian approach is necessary because people are inherently bad (Hmmm, smells a lot like "original sin" to me), yet their systems won't work unless you also believe in the perfectibility of man (which will be accomplished through force). No wonder these people are crazy.

Look for the Union Label
Loads of American workers are dropping out of unions – Now liberals have a new plan to save left's cash cow
Wait, what? Unions are good for workers, why would they opt out? Guess that's why unions had to conspire to make union membership compulsory. Pro tip: If you provide value with your service, people will voluntarily support it.
Is This Real Life or a Scene From The Incredibles 2?

Slippery Slope
The Pedophile Project: Your 7-Year-Old Is Next On The Sexual Revolution's Hit Parade
I think this article is spot on. Question: When do we reach the "enough is too much" point? Or do we? Do we just apathetically descend into perverted morass with the good people content to ignore the evil as long as it doesn't touch their families?
Related: Shall We Defend Our Common History?

Palette Cleanser
I could give a shit about "saving the Earth", anything we do in this country is meaningless on a global scale unless and until the third and second world starts to care about the issue as a positive goal and not just as a tool to extort money from the first world, but some of these are pretty neat for their own sake. Mr. Trash Wheel is something of a local celebrity, with its own line of merchandise (plushies!), and I confess that I like to stop and watch it work when I'm at the Inner Harbor, it's just so cool. Water balls are a great idea too, but the one I really like is the whirlpool generator. It seems like just the ticket for a house off the grid, on land with water and some type of terrain gradient. It'll do until Thorium reactors become available.

These Letters Were Different Back in My Day

From (no fooling) Penthouse: MY WOKE BOYFRIEND AND I ALMOST BROKE UP OVER JORDAN PETERSON
I am so glad I'm not twentysomething trying to date these days.
World-Wide Spider Web
Unknown voice says 'No one wants to see that' to Nest cam owner
I don't understand hooking up everything in your house to the internet, truly I don't.
One For Bluebell
Since she was the point person for a fantastic NoVa MoMe, here's a clip just for her:
She did a wonderful job, and I want to join everyone who attended in giving a (belated) acknowledgment of her hard work. Well done.
Tonight's ONT brought to you by civics 101: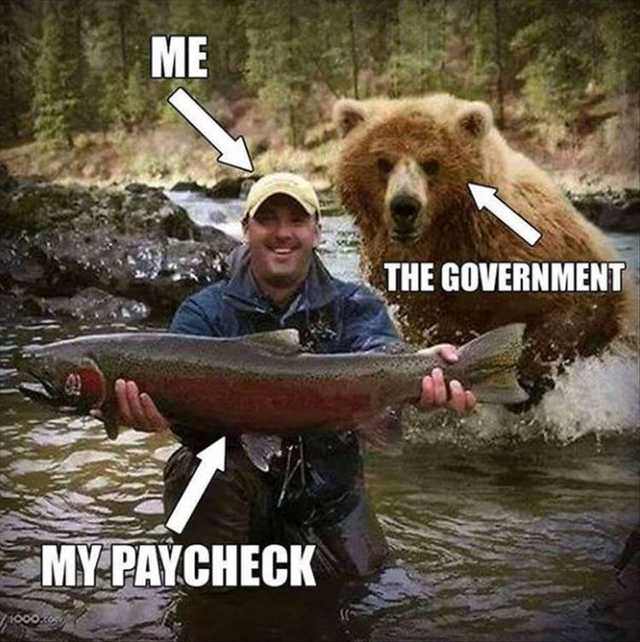 Finally, I have a question for the IT types. What's up with Java? I don't use it much, in fact it's something I'd like to block more often than not, but suddenly it doesn't work. There are a couple of browser based games that I like to play occasionally, and suddenly they don't work. Java says that Firefox, Pale Moon and Chrome no longer support it, and they don't even work in IE. Anyone know what gives?

posted by WeirdDave at
09:54 PM
|
Access Comments