« Lara Logan: Media Is Overwhelmingly Biased to the Left; "Responsibility for Fake News Begins With Us"
|
Main
|
The Morning Report - 2/19/19 »
February 18, 2019
Monday Overnight Open Thread (2/18/19) President's Day Edition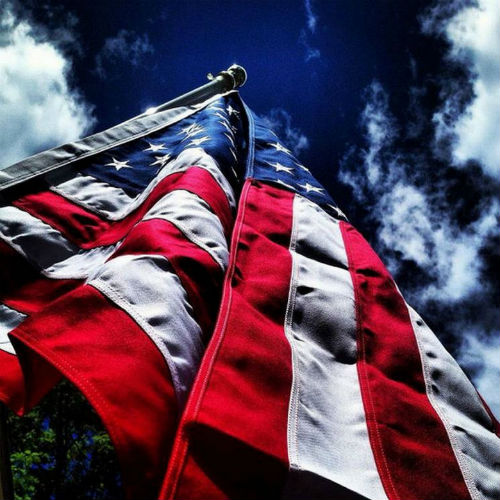 ***
The Quotes of The Day

Quote I

I suppose that in the end our fate is decided by market sentiment: Things can continue as they are as long as people believe that they can. Personally, I don't believe that they can continue, but I don't know at what precise moment impossibility will supervene. Therefore I keep calm and carry on, enjoying my panic at third hand.Theodore Dalrymple

Quote II

"Amazon just took their ball and went home. "And what they did was confirm people's worst fears about corporate America. Here's the 1 percent, dictating to everyone else even though we gave them a fair deal. And I think it's going to frustrate people all over this country to see a company treat a neighborhood and a city like that."Mayor Bill de Blasio

Quote III

I think the oddest thing about the advanced people is that, while they are always talking about things as problems, they have hardly any notion of what a real problem is. G. K. Chesterton
***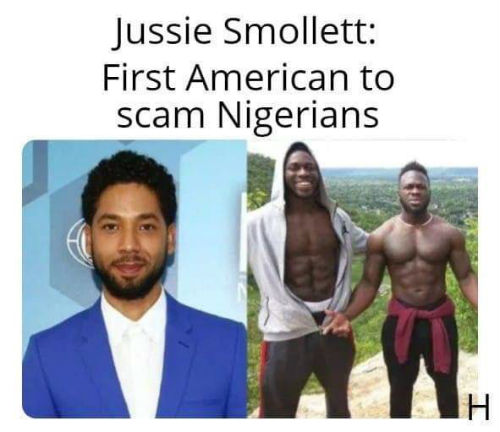 The Smollett case unraveled.
The ongoing collapse of the claimed hate crime against actor Jussie Smollett has been an example of bottom-up, not top-down news gathering. Chicago's Police Superintendent Eddie Johnson and the CPD's official communications have at every opportunity defended the original narrative. But the rank-and-file cops, quite probably outraged at what was fairly quickly seen by them as an obvious fraud, leaked to their friends in the local media. And two outstanding local websites, Second City Cop and especially CWB Chicago (which reports honestly about crime in the Windy City, and which depends on donations – donate here), have been to go-to sources putting it all together many steps ahead of what the more established media were willing to publish.

CWB Chicago has a round-up of the latest developments in the fast-breaking case. Some excerpts, but be sure to read the whole thing
***

Marjory Stoneman Douglas High School in Parkland, Florida, was the scene of a horrific mass killing. Law enforcement agencies perhaps could have stopped the shooter. But hey, let's leave it up to AI backed solutions to stop these tragedies.

Schools are increasingly turning to artificial intelligence-backed solutions to stop tragic acts of student violence such as the shooting at the Marjory Stoneman Douglas High School in Parkland, Florida, a year ago.

Bark Technologies, Gaggle.Net, and Securly Inc. are three companies that employ AI and machine learning to scan student emails, texts, documents, and in some cases, social media activity. They look for warning signs of cyber bullying, sexting, drug and alcohol use, depression, and to flag students who may pose a violent risk not only to themselves, but classmates.

When potential problems are found, and depending on the severity, school administrators, parents – and under the most extreme cases – law enforcement officials, are alerted.
***

Shocked, shocked I say. Rep. AOC seems to have an ethics problem.

New York Rep. Alexandria Ocasio-Cortez's boyfriend, Riley Roberts, was found to have a government email address. Her team was quick to say that Roberts was not a member of AOC's staff. Therefore he's not earning a salary. But their denial doesn't really pass the smell test. If they're being honest and Roberts is not on the payroll, it's a different violation of Congressional ethics,

From Daily Mail:

Her chief of staff Saikat Chakrabarti also argued the move was normal for a spouse or partner.
***
***

Amazon is spending some big coin. Electric truck startup company has been formed.

On Friday, electric truck startup Rivian announced a $700 million funding round led by Amazon. The announcement is notable not just for the size of the investment but also due to Amazon's involvement.

The e-commerce giant has made a variety of investments in mobility, and electric trucks and SUVs like the kind Rivian debuted at the Los Angeles Auto Show in November could help the company further its ambitions in that regard.
***

Blu-ray players are on their way out.

Slowly but surely, spinning discs are dying out, and Samsung just put another nail in their coffin. The company told Forbes that it's done producing 4K Ultra HD Blu-ray players — and CNET was able to confirm that Samsung is halting production on at least some of its 1080p Blu-ray players as well.

"Samsung will no longer introduce new Blu-ray or 4K Blu-ray player models in the US market," a Samsung spokesperson told CNET.

Technically, there's still the possibility that Samsung may continue to produce its existing Blu-ray players for months or years to come — the company still has quite a few models on sale — or introduce new ones in specific countries outside the US. We've asked Samsung to clarify.
***

Kaboom didn't even get an 'Honorable Mention'. 14 cereals that defined our childhood.
***
The ONT Musical Interlude
February 18, 1933, Born on this day, Yoko Ono, Japanese artist, singer, poet, author and peace activist and wife of John Lennon. Ono moved to New York City from Tokyo aged 14 and first met John Lennon in London in 1966, the couple married in 1969. via thisdayinmusic.com
&&&
February 18, 1953, Born on this day, Robbie Bachman from Bachman Turner Overdrive who had the 1974 US No.1 & UK No.2 single 'You Ain't Seen Nothing Yet'. via thisdayinmusic.com
&&&
TV pirates push a 25 year old song in Japan.

Last week, an alt-rock mystery puzzled the music press. Almost 25 years after its release, the Dinosaur Jr. song "Over Your Shoulder" appeared at number 18 on Japan's Hot 100 chart, beating out major new releases like Ariana Grande's "7 Rings."

The fuzzy, mournful closer to Dinosaur Jr.'s 1994 album Without a Sound, "Over Your Shoulder" is an unlikely candidate for a hit single. Indeed, it was never released in that format. Stranger still, the track rocketed up Japan's charts thanks to over eight million video plays—earning the country's top spot for video streams—despite no YouTube upload of the song having anywhere close to that many views.
***
W.E.B. Griffin, the prolific author of nearly 250 books, nearly 160 of which were military fiction, died on February 12, his publisher, Putnam, confirmed. He was 89.
***

Louder with Crowder examines Twitter

***
***

Three wives, at one time? Genius Award Winner.

A man has impressed Chinese netizens with his level of deceit and dedication, managing to juggle three different wives and families at the same time by settling them all down in close proximity to one another.

The 36-year-old man, surnamed Zhang, was able to get hitched three times in a period of three years (2015-2017) to three different women by exploiting a loophole in the system, marrying each time in a different province.
***

Canada is in the news. Tonight's Feel Good Story of The Day.

The Republic of Ireland surprisingly has no year-round ice-skating rinks, so the nation's youth hockey teams have struggled to find suitable practice space—but that's about to change, thanks to a world famous hockey fan in Canada.

Ever since the Dundalk Ice Dome closed in 2010, the hockey clubs have been practicing on inline roller skates, until the winter holidays when the seasonal rinks open for about seven weeks.

Despite this, more Irish kids are developing a passion for the sport.
***

Tonight's ONT has been brought to you by Logistical Engineers.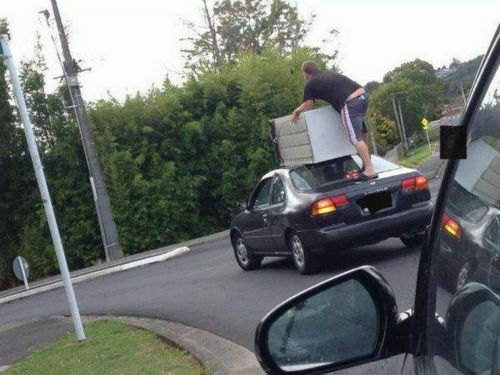 Notice: Posted with permission by the Ace Media Empire and AceCorp, LLC. Contrary to popular belief today's downtime was not a result of yours truly :)

posted by Misanthropic Humanitarian at
10:04 PM
|
Access Comments