« You're Not Going to Believe This, But Our Brave (Fake) Firefighters Have Found Something New to Be Outraged About and a New Excuse to Praise Their Lazy, Incompetent Fake News Selves
|
Main
|
The Seftonless Morning Report: (2/13/19) »
February 12, 2019
Tuesday Overnight Open Thread (2/12/19)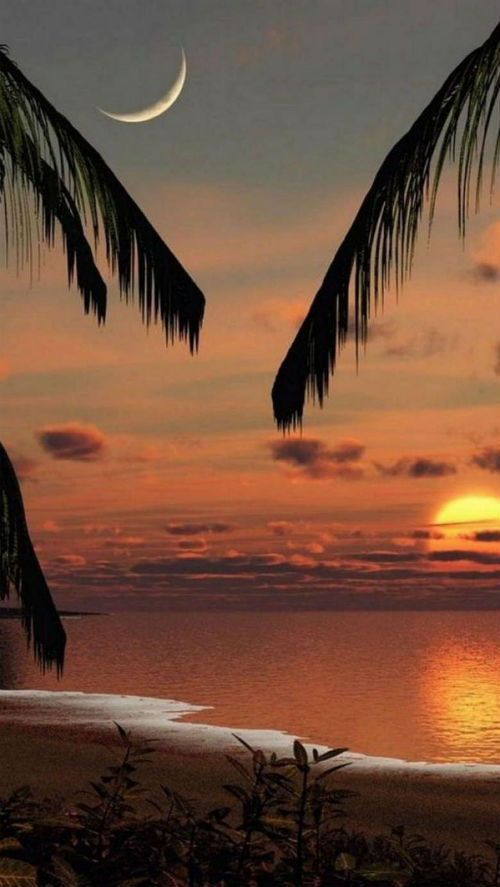 ***
The Quotes of The Day
Quote I

t's called "Alinsky Rule No. 4," pals. "Make the enemy live up to its own book of rules." Cue the sad trombone. Somewhere, Brett Kavanaugh is laughing into his Budweiser.

I know I am, except it's Dos Equis.

But this hilarity does bring up something serious we need to consider on the conservative side. We need to prepare for the next time some Republican gets besieged by SJW witch-burners, and be ready with our response to their unwarranted demands for his/her/xir's head.

Our response should be, "Go pound sand." Kurt Schlichter

Quote II

"For too long the big tech companies have been telling you, don't worry, we've got your back," she said. "While your identities, in fact, are being stolen and your data is being mined. Our laws need to be as sophisticated as the people who are breaking them. We must revamp our nation's cybersecurity and guarantee net neutrality for all. And we need to end the digital divide by pledging to connect every household to the internet by 2022, and that means you, rural America." Sen. Amy Klobuchar

Quote III

"They didn't go that far. Some suggested eliminating ICE as an organization. I was not for that. The speaker was not for that clearly," Hoyer said. "We're going to have immigrants. We're going to have customs. We need enforcement." House Majority Whip Steny Hoyer (D., Md.)
***

Happy 45th Anniversary! Thank God it was made then. Because it wouldn't be made now.

The Hollywood Reporter celebrated the occasion by republishing its original review of Blazing Saddles. Here is an excerpt:

The screenplay by Brooks, Norman Steinberg, Andrew Bergman, Richard Pryor and Alan Uger (from a story by Bergman) is totally irreverent, never passing up a chance to point up a cliche and sparing nothing or no one along the way. The language is definitely R-rated but it never becomes offensive. In fact, the incongruous pairing of the language and the characters accounts for a great deal of the boisterous humor.
Brooks' fast-paced direction is a masterpiece of comedy detail, filled with delightful and perfectly timed sight gags. The predominant style is one of the extremely broad burlesque but the film is also packed with more subtle touches, especially in Morey Hoffman's clever set decoration and in Peter Wooley's production design.
***

Even Democrat doctors are hypocrites. Orangeman doctor's bad. Chocolate Jesus' doctors good.

Ex-Obama Staff Call Trump Doctor Report 'Joke,' Forget Obama's Doc Said Same
***

Everyone is resigning, except for the person that needs to go.

Two of Virginia Lt. Gov. Justin Fairfax's staffers and two employees of his political action committee have resigned following a Friday report of a second sexual assault allegation against the embattled politician, according to the Richmond Times-Dispatch.
***

The word "Tobacco" should be replaced by the word "Nicotine". 'Tobacco use is soaring among U.S. kids, driven by e-cigarettes'

Public health officials on Monday said there's a growing epidemic of tobacco products currently used by children — 4.9 million high school and middle school kids used tobacco products in 2018 up from 3.6 million in 2017 — mainly due to a growth in e-cigarette usage.

What's new: For the fifth year in a row, e-cigs were the most popular product amongst high school students, but in 2018 it reached unprecedented epidemic levels, with the addition of another 1.5 million kids, said Anne Schuchat, principal deputy director of the Centers for Disease Control and Prevention.


Background: The Food and Drug Administration defines e-cigarettes as a tobacco product, while traditional cigarettes and cigars are combustible tobacco products. "Current users" are defined as people who've used a tobacco product in past 30 days, while "frequent users" are for those who've used the product for more than 20 out of the past 30 days.
***
***

Most of them aren't paying for their attorneys. So look at the money they are saving on that front.

A report published on Monday by the Prison Policy Initiative highlights the predatory practices of prison technology companies in city- and county-run jails, where inmates and their families continue to pay "astronomical rates" to place phone calls that would cost average consumers virtually nothing.

While the cost of placing a call from a state prison has declined steadily over the last decade, nationwide efforts at reform have done little to curb the outlandish costs in local jails, which are occupied by a profusion of poverty-stricken pretrial defendants—prisoners who've not been convicted of the crime for which they've been imprisoned, but who are unable to make bail.

Finland's Universal Basic Income (UBI) Survey says: Results incomplete.

Is that it?: Inevitably, the results from Finland raise questions about whether UBI works. However, it's worth pointing out that the data only covers 2017, the first year of the trial, and it's questionable whether focusing solely on people who are unemployed can really qualify as a "universal" basic income. We've got extra data to work with, but the debate is far from settled.
***

Cheese, baby & dog = Cuteness.
***

Word has it Canadians are nice, even when their gambling winnings are stolen.

Playing Super Bowl squares is supposed to be a harmless distraction, a bonding exercise that livens up life at work for a week or two, may offer a refresher in statistics and math, and leaves a handful of people with modest winnings from their gamble.

In Toronto this year, however, the story of a high-stakes game played by employees at the Toronto Stock Exchange has become a cautionary tale. One unnamed organizer lost $500,000 CAD in cash (US$375,00), the Globe and Mail reports (paywall); apparently he had been robbed.
***

Honor among thieves? Not so much.

A popular information security Facebook group called illmob is splintering after news detailing sexist comments led members to begin reporting one another to their employers.

The closed Facebook group made headlines late last month after some members blamed certain activists and women for the cancellation of hacking conference DerbyCon.

In a statement on the shuttering, the DerbyCon team partially blamed the growing need "to police people's beliefs, politics, and feelings" as opposed to focusing solely on hacking. Illmob members argued that the statement confirmed their suspicions, although the hacking conference has denied the claim.
***
The ONT Musical Interlude
February 12, 1956, Born on this day, Scottish rock guitarist Brian Robertson, Thin Lizzy, (1973 UK No.6 single 'Whisky In The Jar'). Was also a member of Motorhead and Wild Horses.via thisdayinmusic.com
&&&
February 12, 1956, Dean Martin was at No.1 on the UK singles chart with 'Memories Are Made Of This'. The American actor, comedian, singer and TV hosts biggest hit. Also covered by The Everly Brothers, Johnny Cash, Frank Sinatra and The Driffters. via thisdayinmusic.com
***

I remember the milestone birth days, 18, 21, 29, 29, 29.......Will this guy remember his 66th? Genius Award Winner.

An Emery County man was charged Monday with marking his 66th birthday by attempting to hit other vehicles on the road, "mooning" drivers and "flipping off" a police officer.

Dennis Duane Butler, of Moore, is charged in 7th District Court with assault on a peace officer, a second-degree felony; three counts of aggravated assault and failing to stop for police, third-degree felonies; plus lewdness and theft, class B misdemeanors.

On Friday afternoon — which was Butler's 66th birthday, according to court records — he attempted to hit three trucks with his own vehicle on a dirt road just southwest of Moore, according to an Emery County Jail report.
***

Who is your favorite doctor? Of course the one is who is at the right spot at the right time. Tonight's Feel Good Story of The Day.

Street suddenly dropped to the ice after he went into cardiac arrest. He didn't have a pulse for more than five minutes.

But, as luck would have it, a fellow player was an emergency room doctor.

"When I did see the video a couple of days ago, it is difficult to watch yourself go down and lie motionless on the ice. The gratitude comes from how fast this guy responded -- that's the miracle. I'm skating with an emergency room doctor," Street told FOX 46.
***
Regular Morons Shibumi and Bozo Conservative are tying the knot on Friday February 22nd. This upcoming Saturday Overnight Open Thread (2/16) is going to be a special bridal shower and bachelor party for the love struck kids. Hope you can join us, no RSVP or gifts, just commentary and jokes.
***

Tonight's ONT has been brought to you by Rules.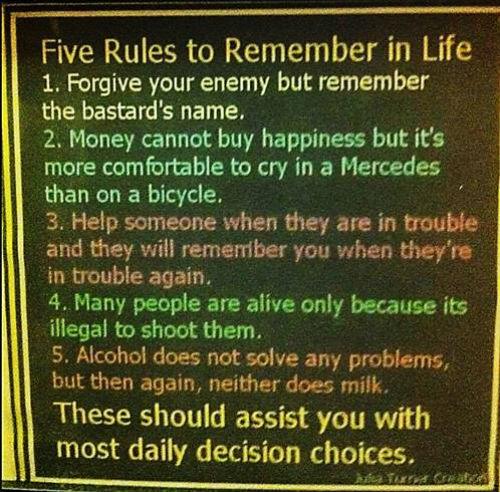 Notice: Posted with permission by the Ace Media Empire, AceCorp, LLC and CucksRntUs. Accept no substitutes.

posted by Misanthropic Humanitarian at
10:07 PM
|
Access Comments