« God Emperor Trump Conquers Italy
|
Main
|
The Morning Report - 2/12/19 »
February 11, 2019
Monday Overnight Open Thread (2/11/19)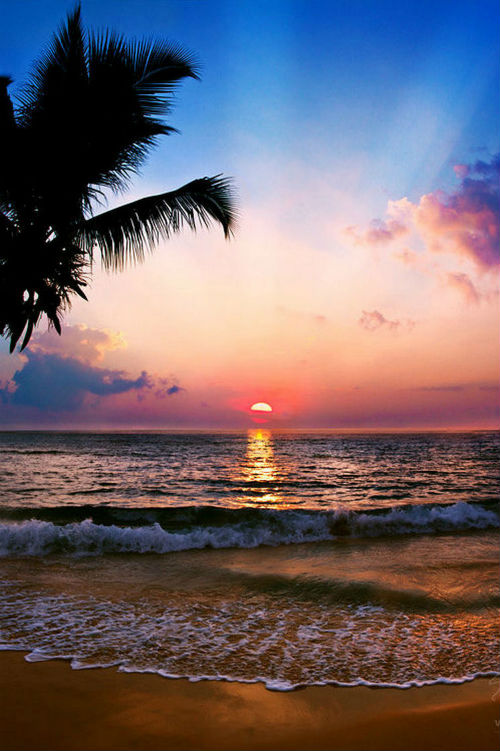 ***
The Quotes of The Day

Quote I

Is she a blood and soil nation, a separate people, with their own unique history, heroes, holidays, language, literature, myths and music? Or is America a propositional nation, united solely by its values, whose mission it is to transmit these values to mankind?

The question raised this weekend, however, is even more divisive.

Is America a good country, or has she, like Virginia, such a past of sins and crimes as to make her eternally ashamed and for which she should make eternal amends? Does America owe the world? Patrick J. Buchanan

Quote II

So, should white boys still be allowed to share their "opinions"? Should we be forced to listen? In honor of Black History Month, I'm gonna go with a hell no. Go find someone whose perspective has been buried or ignored and listen to them, raise up their voice. To all the Chrises, Ryans, Olivers, and Seans out there, I encourage you to critically examine where your viewpoints come from, read a text that challenges you without looking for reasons to dismiss it, and maybe try listening from now on Leda Fisher

Quote III

"Trump got elected, and there's two sides of this world now. You have to be completely outraged that he's president and been going nuts on him, or there's my side, which is I get the fuck on with my life and we'll see what happens in two years ... and if you're on that side, not part of the Resistance, you're part of the occupying force. I'm not, but that gets me into the group that's occupying Poland, except I'm not in the army, I'm a citizen and I'm not picking up a pitchfork." Adam Carolla
***

Imitation is the greatest form of flattery. Just ask Fake Meat.
The rise of Impossible Foods and its signature Impossible Burger, the plant-based burger brand that is all the rage lately, and their faux-meat ilk has apparently rattled some in the cattle business. The New York Times reported this weekend on a spate of state laws aiming to outlaw the use of the word "meat" on labels to describe products made from meat alternatives, some of which were bogged down by opposition and one of which passed.

According to the Times report, some ranchers and farmers (as well as lobbyists paid by their industry) are worried that plant-based meat substitutes—an industry that is growing by double digits each year and is rapidly getting better at producing tastier products—will threaten their bottom line. They seem particularly worried about losing control of labeling, like the dairy industry failed to anticipate the rise of almond and soy milk, as well as the potential impact of hypothetical future cheap, lab-grown meat on their businesses. That's despite lab-grown meat still not being out on the general market, as well as remaining quite expensive for the foreseeable future.
***

Who would have guessed? Elon Musk a virtuous man.

Elon Musk's Tesla cars are about to get a "dog mode" to protect pets from overheating.

The billionaire entrepreneur said the technology would be rolled out to his fleet of Model 3 electric vehicles next week.

It will be able to detect when a pet is locked inside the car — and keep the temperature at a safe level.

There will also likely be a display or some form of communication to inform passers-by that the dog is safe.
***

The U.K. continues to slide into the toilet. British woman arrested for "harassing" someone on Twitter. And no she didn't say, #LearnToCode.

A British woman was arrested in front of her children and held in police custody for 7 hours after calling a transgender woman a man online.

Kate Scottow was detained following an argument on Twitter with a transgendered woman. She was charged with "harassment and malicious communications."

"Malicious..." what?


Writing on online forum Mumsnet, Mrs Scottow – who has also been served with a court order that bans her from referring to her accuser as a man – claimed: 'I was arrested in my home by three officers, with my autistic ten-year-old daughter and breastfed 20-month-old son present.

'I was then detained for seven hours in a cell with no sanitary products (which I said I needed) before being interviewed then later released under investigation ... I was arrested for harassment and malicious communications because I called someone out and misgendered them on Twitter.'

Confirming the arrest, Hertfordshire Police said: 'We take all reports of malicious communication seriously.'
***

Kabuki theater and red meat all rolled into one. The Justice For All Act.

Republican Florida Rep. Matt Gaetz introduced a bill that former Secretary of State Hillary Clinton, former FBI Director James Comey, and former National Intelligence Director James Clapper probably won't like.

The "Justice For All Act" would require equal punishment for those who have lied or lie to Congress, no matter who they are.
***

Hockey mercenaries make some good coin.

TORONTO — Keith Hamilton carried himself like an N.H.L. goaltender even before he made his first save in a pickup game at Moss Park Arena. Standing 6 feet tall — and looking much bigger in skates — he made the net behind him appear to shrink.

But this was hardly the N.H.L. Hamilton, 39, was guarding the cage against a team of middle-age men from an Ontario public utility. He wore a replica Colorado Avalanche jersey. Every other player was differentiated by tones more than colors, turning the sessions into light versus dark, a hockey version of shirts and skins.
***
Tax Man, Gov. Phil Murphy (D-NJ)

Let me tell you how it will be
There's one for you, nineteen for me
'Cause I'm the taxman, yeah, I'm the taxman
Should five per cent appear too small
Be thankful I don't take it all
'Cause I'm the taxman, yeah I'm the taxman
If you drive a car, I'll tax the street,
If you try to sit, I'll tax your seat.
If you get too cold I'll tax the heat,
If you take a walk, I'll tax your feet.
Don't ask me what I want it for
If you…


The 'rain tax', which is largely supported by Democrats and largely opposed by Republicans, would allow towns, counties and local authorities to set up their own storm water utilities. These newly created arms of local bureaucracy would be empowered to charge property owners a fee based on the amount of non-permeable surface they own (think: parking lots and driveways). The logic behind this is that non-permeable surfaces create runoff when it rains, and that runoff gets polluted as it travels from these surfaces into local sewers, and then on to the state's water ways. The revenue generated by these taxes would be used to upgrade the state's storm water systems, and save the state's already polluted waters from further pollution (though the state would step in and scoop up 5% of all revenues).
***
The ONT Musical Interlude
February 11, 2012, Whitney Houston was found dead in suite 434 at the Beverly Hilton Hotel, submerged in the bathtub. Beverly Hills paramedics arrived at approximately 3:30 p.m. and found the singer unresponsive and performed CPR. Houston was pronounced dead at 3:55 p.m. Local police said there were "no obvious signs of criminal intent." It was later ruled by the coroner to have been an "accidental drowning" via thisdayinmusic.com
***

My guess, a helmet wouldn't have helped our Posthumous Genius Award Winner.

A 32-year-old snowboarder who tried to jump Bogus Basin Road on Saturday afternoon collided with an SUV that was traveling up the mountain — and later died at a local hospital, according to Idaho State Police.

The snowboarder was identified by police as Shea Helmick of Meridian.

The accident happened at about 3:15 p.m. near milepost 15 on Bogus Basin Road in Boise County.
***

Forgetful customer had a guardian angel looking over her. Tonight's Feel Good Story of The Day.

It's rare to find thousands of dollars in cash laying around on the ground, let alone flying through the air on the highway – but that's exactly what Terry Brubaker saw last month.

Brubaker had been driving through Gloversville, New York when she suddenly saw $20, $50, and $100 bills fluttering in the wind in front of her windshield.

She quickly pulled over to the side of the road and started grabbing the cash out of the air. In total, she collected roughly $6,600.
***

Tonight's ONT has been brought to you by Not Todd.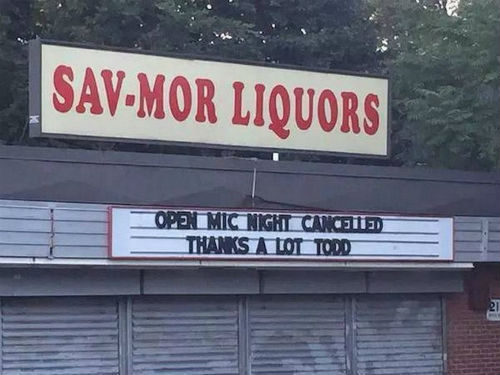 Notice: Posted with permission by the Ace Media Empire and AceCorp, LLC. Platinum subscription and coding lessons are currently on sale.


posted by Misanthropic Humanitarian at
09:45 PM
|
Access Comments