« NBC Sissy: My Fellow Brave Firefighters, You Must Do Your Brave Firefighter Duty and Snitch to Your Twitter Teacher If Any of Your Classmates Tell You to Learn to Code
|
Main
|
Ruth Bader Ginsberg Makes Her First "Public" Appearance in 50 Days, But There Are No Pictures »
February 05, 2019
Cory Booker Admits to Romantic Relationship With Actor in "Rent," Then Speaks Passionately About the Difficulties Faced by Gay Men In America
There was a delicious bit of stagecraft on January 8th -- shortly before Cory Booker, whose sexuality is much-speculated-upon, announced a run for president, it just so happened that actress (or actor, as people prefer to say now) Rosario Dawson, star of the movie version of "Rent," made a grand spectacle in front of a Broadway crowd by "serenading" "I love you" to Cory Booker, who just so happened to be planted in the audience, thus debuting in her greatest role, Cory Booker's Election Season Girlfriend.
In a "very, very sweet" and improvised [CITATION NEEDED] moment on Saturday while attending Dear Evan Hansen on Broadway, Rosario Dawson briefly serenaded New Jersey Sen. Cory Booker during a cast meet-and-greet, telling him, "I love you," an onlooker confirms to PEOPLE.

The source says Dawson sang, "I love you, te amo" -- Spanish for "I love you" -- to Booker in an "impromptu, made-up-on-the-spot" [CITATION NEEDED] tune.

According to Page Six, which first reported the news, the two were meeting the cast after the show.
And now "he's "confirming" that he has a "boo," and that this "boo" is (rolls d20) a cisgendered straight female.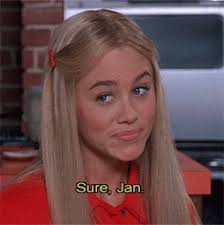 As one wagette put it: Rosario Dawson is now playing the role of "She-Bone."
And today, Cory Booker just can't stop making I Am Gay Spartacus style pronouncements about how hard it is for a gay man to get a job in official Washington, DC.
He was very keen to know if gay relationships, or perhaps even any relationships, such as his own, were "sinful."
Senator Ted Cruz grew impatient with Cory Booker's public journeys of self-discovery and validation:
Sen. Ted Cruz (R-Texas) slammed Booker for his line of questioning, arguing that questions about what is sinful should be utterly off-limits in confirmation hearings. He cited the Constitution's ban on a religious test for public office, and declared, "I don't believe this is a theological court of inquisition."

"The Senate Judiciary Committee should not be a theater for twisting nominees' records or views, nor should it be an avenue for persecution," Cruz declared. "We have seen a growing pattern among Senate Democrats of hostility to religious faith. I was deeply troubled a few minutes ago to hear questioning of a nominee asking your personal views on what is sinful. In my view that has no business in this committee."

"We have also seen Senate Democrats attack what they've characterized as religious dogma. We have seen Senate Democrats attack nominees for their own personal views on salvation," Cruz added, noting that "Article Six of the Constitution says there should be no religious test for any public office."

Cory Booker later insisted he supports religious freedom but did not explain whether he would accept nominees who hold traditional Christian sexual morality -- or other traditional religious standards.
More: Here is Rosario Dawson singing "Out Tonight," from Rent.

posted by Ace of Spades at
04:41 PM
|
Access Comments