« BuzzFeed, A Company Failing Because Its Brand of Toxic Rage-Bait Was Never Really Popular In the First Place and Is Now Officially Passe, Is Now Demanding that Twitter TAKE ACTION! Against a Photoshop of The White Cloth Cult Made to Look Like KKKers
|
Main
|
The Morning Report - 2/7/19 »
February 06, 2019
Wednesday Overnight Open Thread (2/6/19)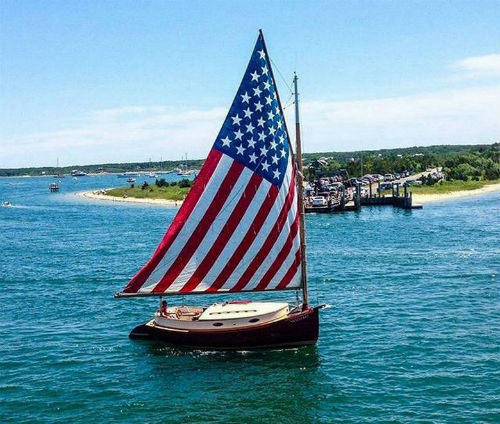 ***
The Quotes of The Day

Quote I

"That's a $2.3 billion drop in revenues. That's as serious as a heart attack. This is worse than we had anticipated."

"This reduction must be addressed in this year's budget." Gov. Andrew Cuomo (D-NY)

Quote II

No government ever voluntarily reduces itself in size. Government programs, once launched, never disappear. Actually, a government bureau is the nearest thing to eternal life we'll ever see on this earth!" President Ronald Reagan

Quote III

"It would recognize the dangers of a precipitous withdrawal from either conflict and highlight the need for diplomatic engagement and political solutions to the underlying conflicts in Syria and Afghanistan," Sen. Mitch McConnell (R-KY)

Quote IV

"The legal question is whether the school board has the authority to enact such a program or not. And that's really what the case is going to turn on. And I think the law's pretty clear they can. The attorney general's opinion over a Virginia statutory interpretation question mainly relies on a U.S. Supreme Court dissent. So, I don't think they're in a very strong legal position, and I think they know they're not in a very strong legal position. Ultimately that's for a court to decide and that's what we're going to do. We're going to try to get the courts to allow the school board to proceed with one of it's chosen ways of protecting the children in their charge." Ken Cuccinelli, a former Virginia attorney general

Quote V

The Supreme Court and federal judges will be far more conservative for a generation—as Trump's judicial nominations are uniformly conservative, mostly young and well qualified.Victor Davis Hanson
***
A couple of Morons thought of you folks. This following story is just too damn good to wait for the Genius Award. What is the old saying, you can't fix stupid? In this case, yes! H/T Moron mymind & tankdemon

It is an only in Silicon Valley kind of story, as police say high-tech thieves were caught stealing thousands of dollars worth of GPS tracking devices from a Santa Clara tech company.

"These devices kind of look like cell phone chargers, so they probably thought they had some kind of street value," Roambee Corporation Co-Founder Vidya Subramanian.

Subramanian is talking about the hundred or so GPS tracking devices that were stolen recently from the company's Dela Cruz Avenue labs.

"The moment we realized they had a box of trackers, we went into recovery mode," Subramanian said. "We notified the police and equipped them to track the devices, and in about 5 or 6 hours, it was done."

Before making off with about $18,000 worth of the devices, the thieves grabbed a beer out of the fridge and cut themselves in the process, leaving fingerprints and blood evidence.
***
I wish I was able to be at Bitterroot Drug Store in Stevensville this Friday. Quite the author will be there signing his new book.

John "Mac" MacDonald can still remember the morning of July 15, 1942, like it was yesterday.

A rifle with a fixed bayonet suddenly appearing in your room creates a memory that doesn't just go away.

MacDonald was the 14-year-old son of a missionary living in the Philippines when the Japanese invaded during WWII. For months, his family moved from place to place just one step ahead of soldiers searching for them.

"I was slowly dressing at six-thirty when I heard someone say, 'The Japs are here,'" MacDonald writes in his new book "A Normal Life: Mish Kid and Prisoner of War."
***
Sub-zero temperatures couldn't keep a pair of well-known Michigan surfers from catching a wave on Lake Superior.

Photographer Devon Hains captured a slew of frozen photos featuring Daniel "Surfer Dan" Schetter and Allen Finau surfing on the Great Lake in Marquette County amid the polar vortex that swept Michigan last week.
***

Another lawsuit filed against the Southern Poverty Law Center. Gavin McInness vs. SPLC.

Political commentator and writer Gavin McInnes filed a Monday lawsuit against a group dedicated to combatting intolerance, alleging that its actions have contributed to his loss of employment and slandering on social media.

McInnes sued the U.S. Southern Poverty Law Center (SPLC) for its label of the Proud Boys as a hate group. The Proud Boys is made up of "western chauvinists who refuse to apologize for creating the modern world," according to its website.
***

Recently The ONT ran an article about a cure all for cancer.

Now some are calling this story bogus.

IS THERE ANY more tantalizing headline than "Scientists Discover a Cure for Cancer"? Some version of this fantastical claim has been dropped into the news cycle with the regularity of a super blood wolf moon for the better part of a century. In 1998, James Watson told The New York Times that a cancer cure would arrive by Y2K. This magazine hasn't been immune either, running an "End of Cancer" headline a few years later. Each instance stirs up hope for patients and their families desperate to find a solution, no matter the risk or cost. And yet, here we are in 2019, with that constellation of complex, diverse diseases we lump together and call "cancer" for convenience's sake still killing one in eight men and one in 11 women, according to the World Health Organization's latest stats.
***

Jordan Peterson addresses Gender Equality.

***

Do you want to own a brand new pickup truck for under $10K? Here is the truck for you.

Not every American has the need for a giant Ford F-150 pickup truck. At least, that's what Chinese automaker Kaiyun Motors is banking on.

The company's Pickman is a petite but spartan electric pickup truck that the company plans to sell in the U.S. And the price tag is only a fraction of a full-size American-built pickup truck, starting at just $8,950 for a road-legal version, according to Fox News.
***
The ONT Musical Interlude
Country singer Aaron Lewis has ticked off a fair amount of people.
"I'm sorry, I don't know how to speak Spanish. I'm American," he replies, spurring loud cheering from some segments of the audience and loud jeering from others.

After roughly two more minutes of the crowd running its mouth, a fed-up Lewis steps up from his stool, unstraps his guitar and announces that he's had enough.

"Thank you very much. Have a great night," he says before stepping off stage.
***
The way to a man's heart is through his stomach, and being a Genius Award Winner.

Teenage girl steals pizza delivery driver's car to visit boyfriend
The driver told deputies he saw a person come out from the woods as he was walking to the house's front door.
***

Tonight's ONT has been brought to you by Prescribed Maintenance.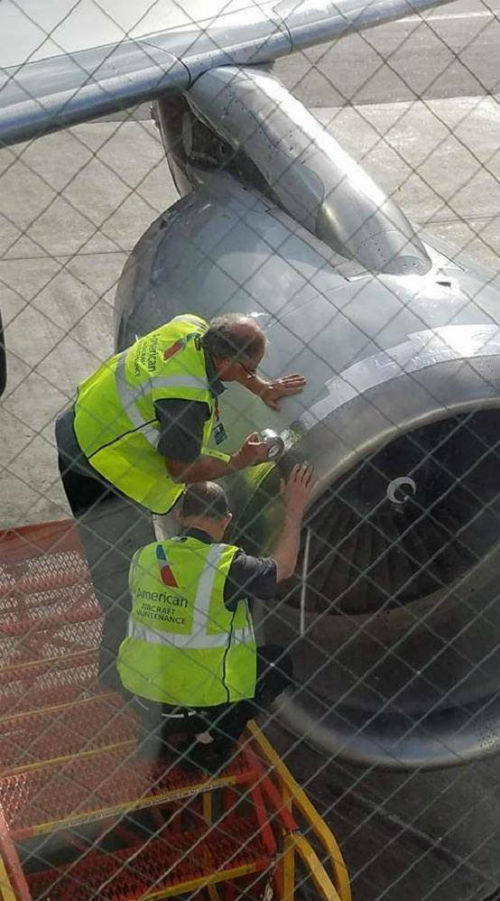 Notice: Posted with permission by the Ace Media Empire and AceCorp, LLC.

posted by Misanthropic Humanitarian at
10:04 PM
|
Access Comments