« Making the (High Speed) Trains Run on Time Great Again.
|
Main
|
Governor Northam: Stop Digging! Although, On Second Thought... »
February 10, 2019
Food Thread: Pizza...An After-Action Report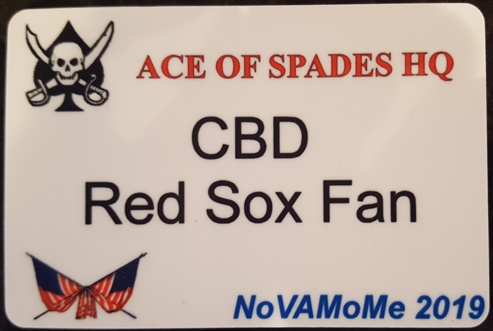 Of course this means war.
And a heartfelt thanks to Bluebell, Washington Nearsider and Weasel, who arranged a great Meet-up in Arlington. it was well attended, the venue worked well, and a good time was had by all (or at least me...).
And thanks to Muad'dib, Jewells45, Ben Had, Hogmartin, and Doctor Deplorable for some really cool swag!
******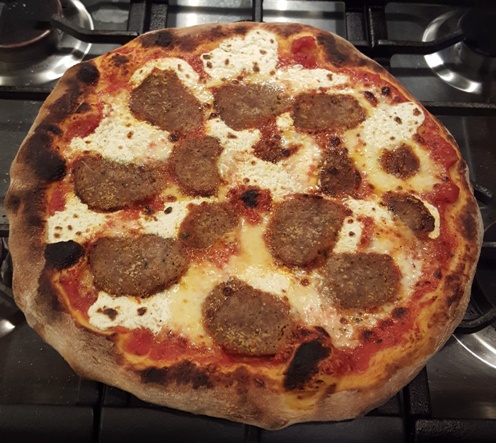 For the Super Bowl festivities at Chez Dildo I made two pizzas, using about 14 ounces of dough for each one. The first one is a standard meatballs and mozzarella and ricotta with my usual raw sauce.
Speaking of sauce; I hope that nobody is cooking sauce for pizza. It's a waste of time. Just use good quality (that means: What tastes good to you) chopped or ground tomatoes with a little salt and sugar (optional) and a pinch of oregano, and basil if you are feeling frisky. Oh...maybe a grind or two of pepper or pepper flakes. Your call.
As you can see, it's a relatively thick-crusted pie, mostly because I haven't made pizza in awhile and didn't want to worry about stretching the dough too thin and making a huge mess before we sort-of-watched an amazingly boring game. The dough was nice and springy though, not tough like some thick pizzas can get. After about 3:30 on the pizza steel I put it under the broiler for another minute, just to make sure that the toppings were nice and toasty and a bit browned.
The next one was a sort of Carbonara pizza, with prosciutto, mozzarella, some thinly-sliced shallots and a couple of eggs cracked on top. In retrospect I made a few glaring errors that will be rectified if I am allowed to make another one (it was not a crowd favorite). Next time I will use much more Parmesan, instead of the afterthought of a light sprinkle on this one, some chopped parsley, and bacon or pancetta or guanciale instead of prosciutto, which simply doesn't have the flavor pop to stand up to the egg and cheese.

******
So...commenter "Jane D'oh" had an oyster roast!
That's a lot of oysters!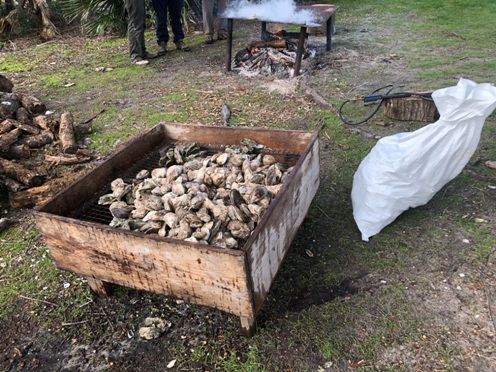 And that is pecan wood, which I have never used. What's it like?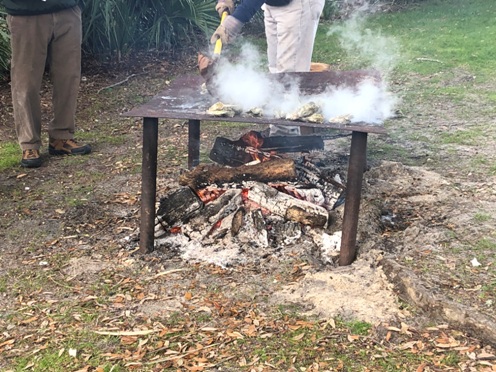 Jane D'oh tells me that there were dolphins cavorting in the river as the sun was setting. Sounds awful.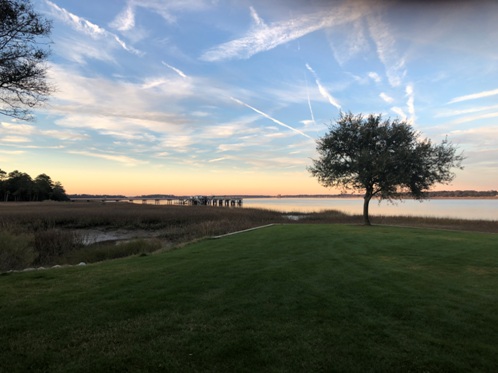 For those who are a bit squeamish about eating a raw oyster, this is a perfect introduction to them. You can choose oysters that are just opened and have the barest kiss of heat and smoke, or a thoroughly cooked one that has a very different flavor and texture. Jane didn't elaborate on the condiments and sides served, so you will have to use your imagination, but in my experience, anything goes. Plain, a squeeze of lemon, horseradish (my favorite), a sprinkle of Parmesan cheese, hot sauce, barbecue sauce, cocktail sauce...whatever floats your boat!

******
What the fvck?
Health Department banning CBD from all NYC restaurants
******
Long-time commenter (and better cook than I am) Artisanal' ette sent this link, and I am deeply suspicious.
Swineapple
I know that pork and fruit go well together, and I am peripherally aware that there are some deeply deluded and troubled souls who put pineapple and ham on pizza, but still...this is just weird. And scary looking.
******
Here's Gordon Ramsey
eating progressively hotter wings and shooting the breeze about stuff. I have eaten in a few of his restaurants and as I have mentioned before, he may be a gigantic asshole, but damn, he knows how to cook and run a business, and that is a rare thing indeed.
******
I think slow cookers are a marketing manager's dream. It's a Dutch Oven, only not as good and it won't last forever! before you start sending me nasty-grams, take a look at this recipe, which actually looks pretty good and does make sense if you are pressed for oven space.
Cinnamon Rolls You Can Make in a Slow Cooker
Slow cooker, fast cooker...whatever...I like Korean food, and kimchi and beef go really well together, so this is a nice recipe regardless of how you will be cooking it. Although I have noticed that a fair number of slow cooker recipes require sauteing or high-temperature inserts, so really, what they are saying is: "If you are too cheap to buy a multi-cooker, you're stuck doing as many dishes and as many steps as the regular folk."
Slow-Cooker Korean Beef and Kimchi Stew
[Hat Tip: artisanal 'ette]
******
I love this kind of food for a few reasons. This style is usually quite intensely flavored (not necessarily spicy...just lots of stuff going on) and the texture fun because of the many different ingredients...which makes it a huge pain in the ass to make which is why I don't usually make it.
Chinese Noodles with Chilies and Scallions
But I would very much like a plate of that right now, so would somebody please do the honors?
******
[Hat Tip: ibguy]

******
Food and cooking tips, triple-cream cheeses, young wild pigs, Venison Steak and Eggs (Swiped from Garrett), thick and fluffy pita and good tomatoes that aren't square, pale pink and covered with Mestizo E.coli:
cbd dot aoshq at gmail dot com
. Any advocacy of French Toast with syrup will result in disciplinary action up to and including being
nuked from orbit.
&topic=world_news">

posted by CBD at
04:00 PM
|
Access Comments