« Open Thread for Happy, Peaceful Diversions and Other Gay Shit of This Nature
|
Main
|
The Morning Report - 2/1/19 »
January 31, 2019
Tonight's ONT Is Dark
Sorry if this is a short ONT. There's been a bit of tragedy around here lately.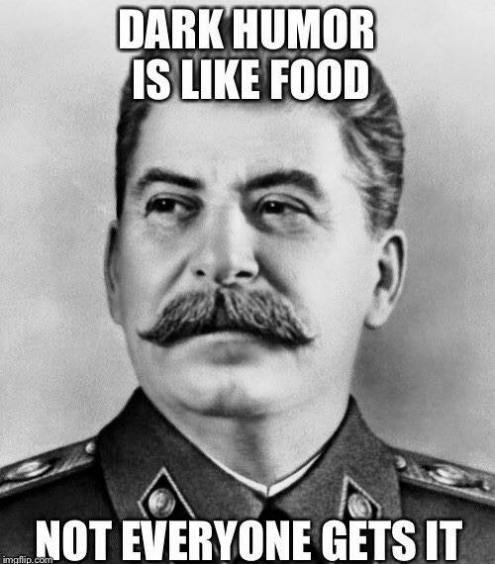 Speaking of Commies...
On the left is a sticker some Russian commie posted online from the back of his car. On the right is how I improved it. He was not impressed.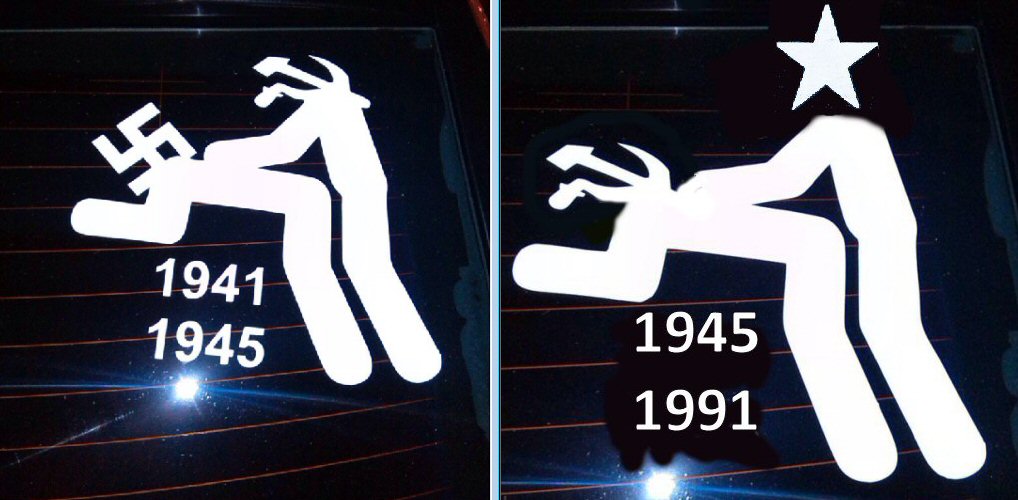 On Culture
Our cultural twilight is real and spectacular — and pathetic
We, apparently, are doomed to suffer a far more ignominious end: an overdose of booty calls. Brought to our collective knees by a motley crew of cowards, charlatans, and the chronically confused like Garcia, mainly because we just couldn't be bothered with defending our way of life or we were too afraid of offending those trying to undo it.

Hmmm, does he have a point?
Elderly couple accidentally burns house down during sex game involving WW2 flamethrower
Husband Arrested After Wife Dies Following Meth And Sex- Fueled 'Death Party'
I actually didn't have a problem with the last story, she was terminal, and that's how she chose to go out, well, OK. Until I got to the part about the house being full of stolen guns. That's a pretty big no-no in my book.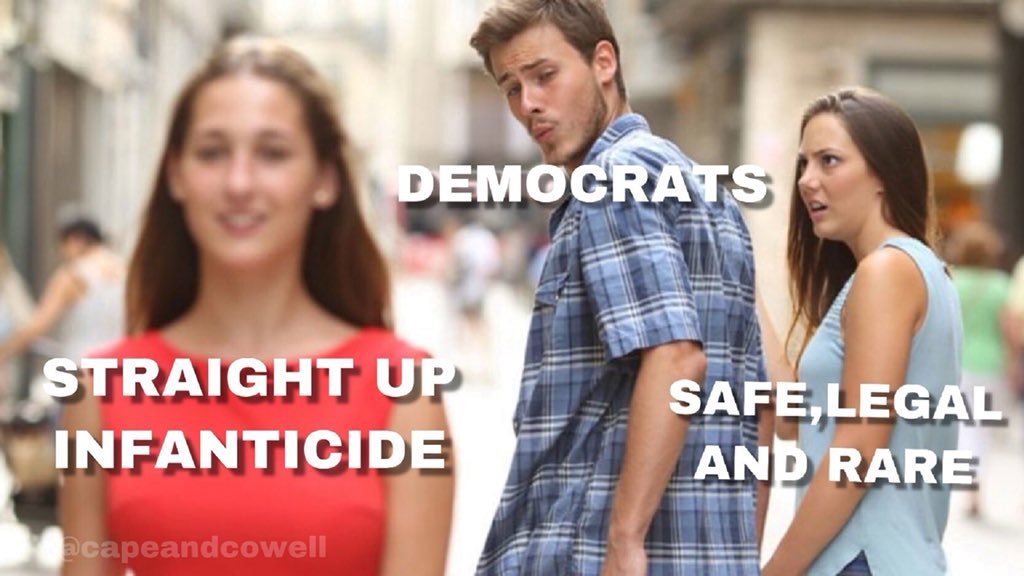 Yeah, he has a point.
Maybe Some Good News?
And I say Texas, but that's just where it happened this week. The same thing would happen anywhere in the US, some days it's hard to remember that decent Americans outnumber left wing scum, after all. Anyhow, Joseph Walker, an Air Force Veteran who had no family, recently passed away, and word got out that nobody was expected to show up for his funeral. What happened? What the hell do you think happened? We're Americans, Goddamnit.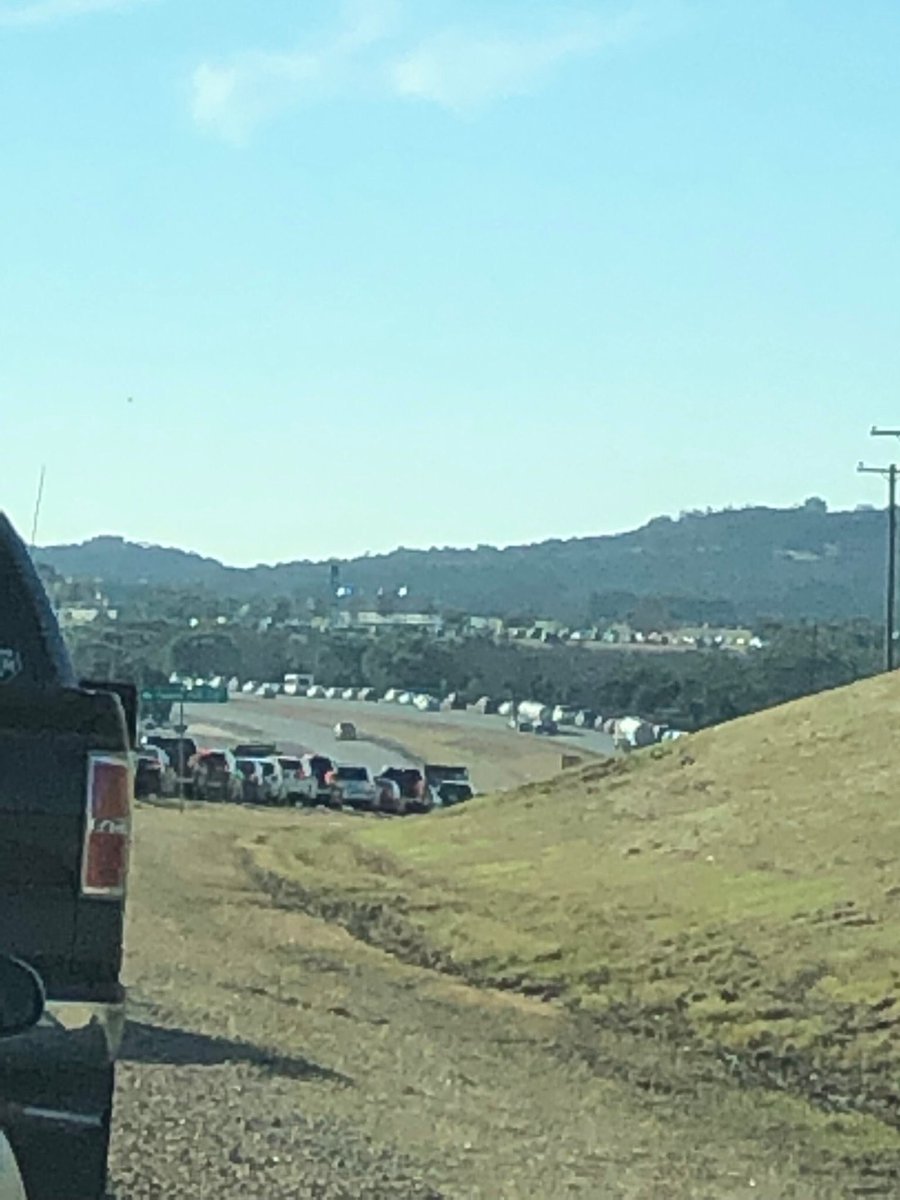 Miles of cars
It turns out that Mr. Walker's (I couldn't find his rank, I tried) daughter saw the publicity and was able to get to the cemetery and receive the flag from his casket. Rest In Peace, sir. A grateful nation salutes you.
Speaking of being Americans, maybe it's time to revisit this speech by Oliver North:

Recursion
Here's a fun bit. This woman posted a picture of her mom with a painting she had done. And than someone posted a picture of himself holding a painting of the picture the woman had posted, and then a woman.....and so on.
I wonder how many rounds this went until the original painting was not visible? By that point, the folks keeping the string going had no egrets.

So, You Want To Be A Millionaire
How a retired couple found lottery odds in their favor
I knew I should have studied math in school! Millions of dollars, all legal. Damn. Nice Job
Tonight's ONT brought to you by Ace: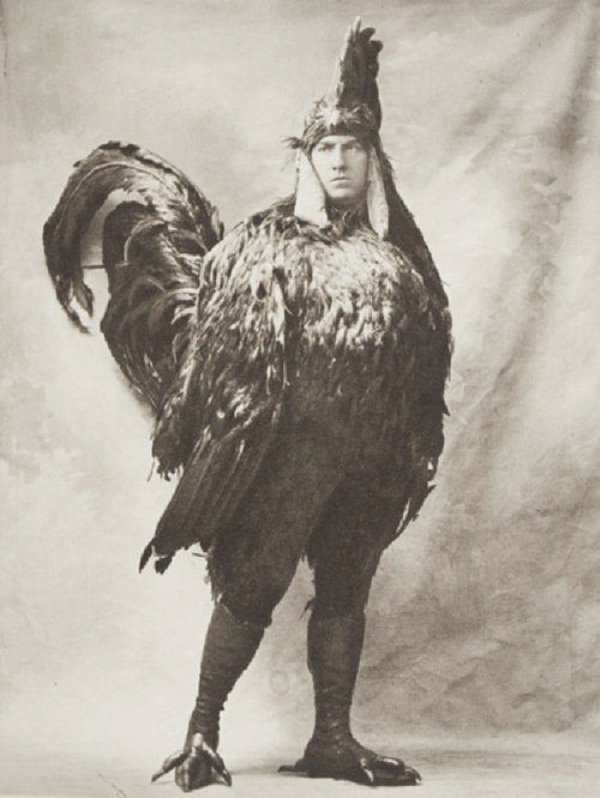 posted by WeirdDave at
10:00 PM
|
Access Comments