« Saturday Evening Movie Thread 02-02-2019 [Hosted By: TheJamesMadison]
|
Main
|
EMT 02/03/19 »
February 02, 2019
Saturday Overnight Open Thread (2/2/19)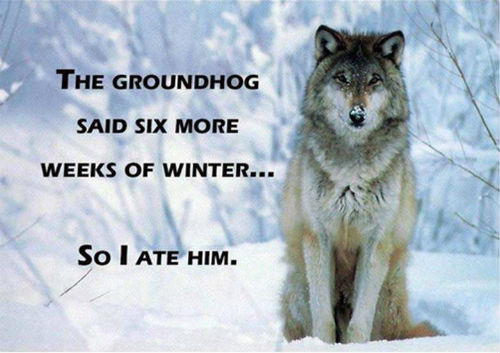 ***
The Saturday Night Joke


Two women were out for a Saturday stroll. One had a Doberman and the other, a Chihuahua.

As they walked down the street, the one with the Doberman said to her friend,
"Let's go over to that bar for a drink."

The lady with the Chihuahua said,
"We can't go in there.
We've got dogs with us."

The one with the Doberman said,
"Just watch, and do as I do."

They walked over to the bar and the one with the Doberman put on a pair of dark glasses and started to walk in.
The bouncer at the door said,
"Sorry, lady, no pets allowed."
The woman with the Doberman said,
"You don't understand.
This is my seeing-eye dog."
The bouncer said,
"A Doberman?"
The woman said,
"Yes, they're using them now.
They're very good."
The bouncer said,
"OK, come on in."
The lady with the Chihuahua thought that convincing him that a Chihuahua was a seeing-eye dog may be a bit more difficult, but thought,
"What the heck,"
so she put on her dark glasses and started to walk in.

Once again the bouncer said,
"Sorry, lady, no pets allowed."
The woman said,
"You don't understand.
This is my seeing-eye dog"

The bouncer said,
"A Chihuahua?"
The woman with the Chihuahua said, ........

"A Chihuahua ?
They gave me a f..king Chihuahua ?!"
***
***

The Lefties want fossil fuels banned in 12 years. Ford Motor Company has other plans.

The new 2019 Ford Ranger is hitting dealerships now, and demand for the truck is high. It's so high, in fact, that Ford is ordering overtime at the Michigan Assembly Plant in Wayne to help meet that demand.

Speaking with reporters Wednesday, Kumar Galhorta, president of Ford North America said that starting in February the plant "will be going into massive overtime." This is based on strong initial demand and people who have expressed interest in purchasing one at a dealership.
***

The United Postal Service didn't deliver mail in the upper Midwest for two days this past week. But the Arrowhead 135 went ahead as planned.

During the polar vortex, when a blast of cold air rushed south from the Arctic, temperatures in Minnesota dipped to negative double-digits.

Most people took the bone-chilling temperatures — which can freeze skin in as little as five minutes— as a sign to stay indoors: mail service and school classes were canceled in several states.

But a rather unusual crew of experienced hikers, skiers, and bikers decided that this week, of all weeks, would be an excellent time to endure a 135-mile ultramarathon.
***

Do you live in snow country? Do you have a child? Here is how you clean the snow off your car.
***

Tonight's dose of cuteness. You'll enjoy this video.
***

Tomorrow is the big game, Super Bowl 53. What the Earliest Super Bowl Commercials Tell Us About the Super Bowl.

The earliest commercials aired during the Super Bowl have not aged well.

"This flat tire needs a man," the Goodyear Tire narrator declared in one spot that aired during that first national championship game between the established National Football League and the up-and-coming American Football League.

It featured a damsel in distress stranded roadside after her car's tire blows. Because the shadowy cover of night was no place for a single gal to linger, the woman wraps her coat protectively tight and seeks a payphone, presumably to call a burly man to get her out of the situation. "When there's no man around, Goodyear should be," the commercial crowed, plugging the company's Double Edge Tire ("A Tire in a Tire!").
***

Remember when the Super Bowl commercials were funny?

Yeah, that is good stuff.
***
The ONT Musical Interlude
***
***

Hold the onions special orders don't upset us. Genius Award Winner.

A customer with "severe allergies" was arrested at a McDonald's after having a row with a manager over his order, a court heard.

Insurance worker Leslie McDonagh, 53, called the police and complained that kitchen staff had put onions on his Big Mac.


Police attended the Oxford Street branch in Manchester city centre and found Mr McDonagh had challenged a staff to a fist fight.

It's reported that he spat in a police officer's face as he was escorted out of the restaurant.

"He specifically asked for something to not be in his food and it was. That is how this started", his defence lawyer told Manchester's magistrates.

"He felt McDonald's did not deal with it appropriately," she added.
***

Tonight's ONT has been brought to you by Nancy Pelosi's Worst Fear.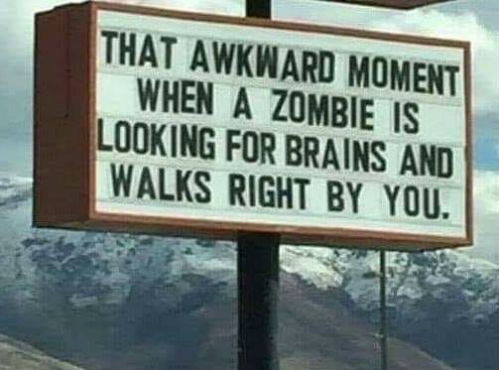 Notice: Posted with permission by the Ace Media Empire and AceCorp, LLC. Home of the Womp, Womp, Womp.

My Twitter thingy, supposedly I'll be released from my timeout tomorrow.

posted by Misanthropic Humanitarian at
09:35 PM
|
Access Comments