« Monday Overnight Open Thread (1/28/19)
|
Main
|
Mid-Morning Open Thread »
January 29, 2019
The Morning Report - 1/29/19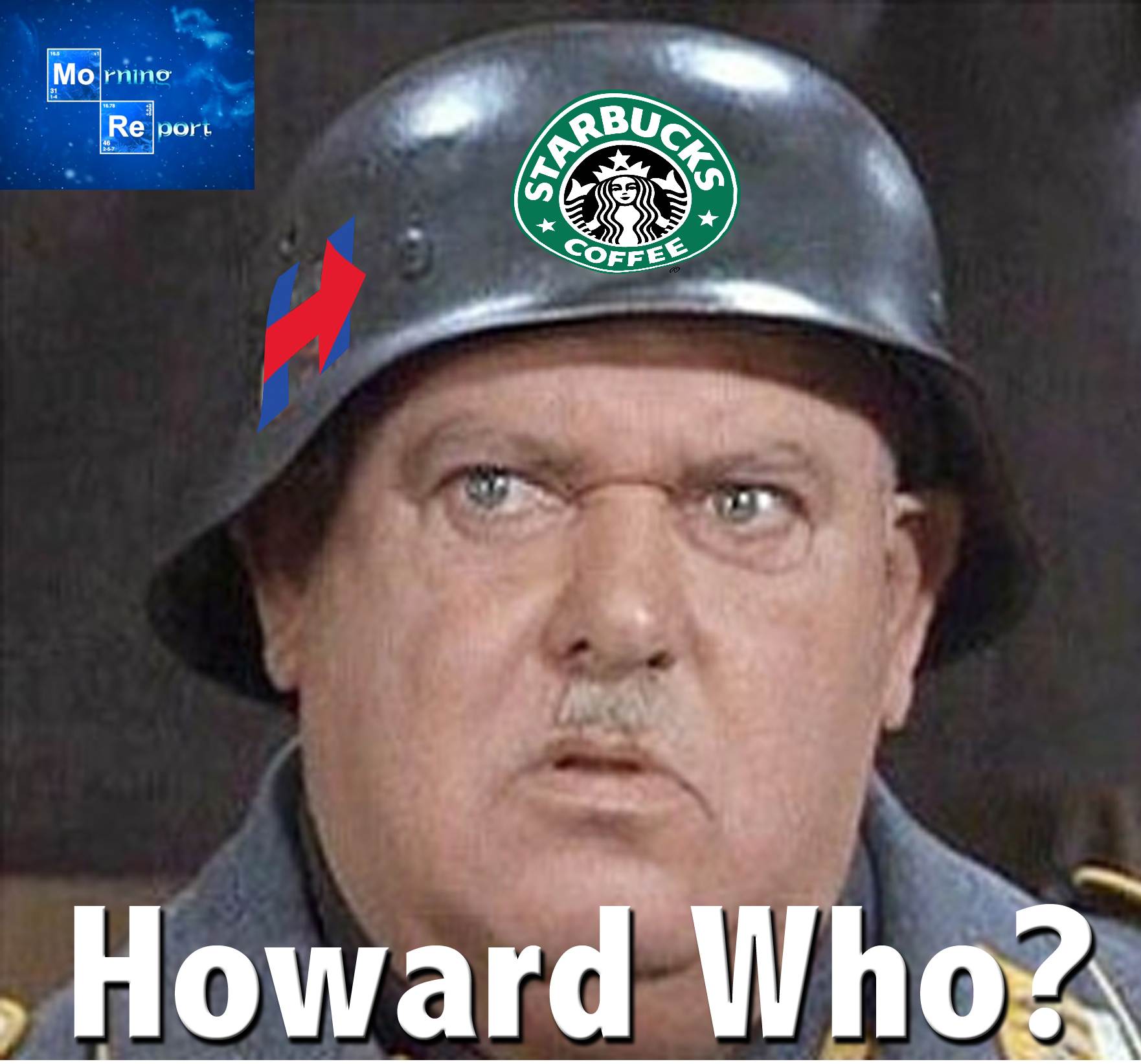 Good morning kids. Tuesday, but before we get to the usual issues, four cops were shot yesterday in Houston, with two in critical condition, as they were serving a warrant on a narcotics case. Thankfully the two drug thugs are dead, meaning Sheila Jackass-Lee is down two out of four registered Dem votes in the next election. Prayers for a swift and full recovery for the policemen.
And now back to the program where border security remains the issue of the day. There is no doubt that in any sane, reasoned analysis of what is going on both at our southern border as well as with as much as 10 percent of our entire population being composed of illegal aliens, the need to secure our border and deal with what amounts to the entire population of a whole other nation here already (and sucking the life out of our republic), the last vestiges of America as founded are on a knife edge. It can also be argued that the Democrat-Left and those who support it are also a de-facto alien nation existing within our borders, also sucking the life out of our republic, but that's another if not directly related story.
All that said, it didn't stop Democrat 2020 contender and Willie Brown concubine Kamala-Toe Harris from fully opposing the wall as well as spewing the usual garbage about the inhumanity of separating border-jumping parents from their human shield/photo prop kids. From the administration's side, Sarah Huckabee-Sanders is throwing down the gauntlet about the Dems getting nothing if they do not compromise over the next three weeks while Mick Mulvaney is stating, correctly, that the Dems are fracturing over the issue of wall funding. My fear, as was generally my fear during the 2016 election was that Trump the deal-maker and non-politician would get snookered and give away too much. In this case, DACA amnesty and maybe worse might be on the table. And given that now Jared Kushner may be in on the negotiating, I am not filled with strength and confidence. Two essays from two people always worth reading. First Angelo Codevilla is going full eeyore saying that the President essentially lost 2020 with the shutdown. On the flip side, Mollie Hemingway has, for me, a more convincing take that puts all of this into a neat package and I tend to agree with her; the President might have perhaps lost this battle vis a vis the shutdown but if he sticks to his guns on what he ran on, and doesn't allow Kushner and others who I do not think have his best political interests at heart to give away the store, then he will in the end win the war on this. By the way, look at his favorables as opposed to Palsi Pelosi's and tell me who's winning. And given the fact that the SOTU is now on again for February 5th, the President will do what he does best and that is speak directly and forthrightly to the American people from the House chamber, while the Leftists will no doubt pack the house with Code Pinko wack-a-doos and other human detritus which will of course play well for the cameras. I look forward to another Stephen Miller-penned stem-winder.
To politics where hot off the Democrat-Left scandal sheet, this Rancid-a T-Labia slag is even more of a hideous Joo-hater than previously thought, Nathan "Taunto" Phillips' is still taking donations at his non-profit despite being labelled as a shady operation and tremendous evidence of massive voter fraud in Texas, which we are all assured doesn't exist and is only a plot to repress the minority vote. Elsewhere, several links on the impending independent presidential run of former Starbucks CEO Howard Schultz including Good Roger Simon thinking he has a chance (sorry, Roger), bite-sized billionaire Doomberg begging him not to run (either because it screws him up or that he recognizes it screws the Dem-Left up) and the reason he could never run as a Democrat (less to do with the size of the field than the ideology of the party), President Trump blasts Da-Nang Dick Blumenthal for his impersonating a Vietnam Maytag repairman, Maxine "Mikvah" Waters makes the case for Egypt paying reparations to Jews for their ancestors' slavery 3,000 years ago (no, not really), Walter Williams on what the Democrat-Left hath wrought to American blacks and other minorities, a warning about a Democrat scheme to permanently steal all future elections and surprise-surprise, the "progressives" are splitting with other Democrats in supporting tyrant dictator Maduro.
As the war on the Covington MAGA hat kids seems to be fading fast, the ongoing war on Judeo-Christianity continues and intensifies. Two links here including Texas Democrat scheming to use anti-discrimination laws to rhetorically (for now) crucify Christians and an examination of what the Left is doing to us vis a vis this subject in context with current events.
First Amendment and Fake News Fakery: Those that are still left at BuzzFeed are, get this, demanding money for those who were laid off, more learn-to-code schadenfreude, and Daniel Greenfield with an obituary on the media.
Mullah Mueller's Meshugena Micturations: Rabbi Fischer with an excellent piece on how this sham is doing permanent damage to the notion of and the actual rule of law and who will confront the thugs and tyrants who are entrusted to uphold our laws?
Second Amendment: Baltimore goes full Marylin Moseby and disarms police officers in schools. Yes, that'll end well.
Foreign Desk: The Venezuela situation continues with the commie stooge Pope going along with the aforementioned commie stooge Democrats supporting Maduro and what are our options in helping the people and toppling the government without boots on the ground. Elsewhere, Tom Cotton praises the indicting of Huawei and its CFO for spying, sabotage and thievery, and AirBnB is being taken to federal court for delisting Jewish-owned homes in the West Bank.
Domestically, how did Deep State anti-Trump hack Eliot Abrams get a plum position in the administration? We're on the back end of Trump's first term and yet saboteurs are still being inserted. That is just nuts and has got to stop. Also, yet another essay about the Deep State saboteurs and usurpers of Executive Branch authority in the LE and intel agencies.
The Economy: Way past time to put the nail in the coffin of an Obama franchise killing regulation.
Abortion: In the wake of the Andrew Cuomo's infanticide edict, a reminder that abortion destroys the life of the mother along with the child.
Healthcare: Potentially huge news as a major cancer breakthrough has been announced in Israel. If ever there was a moment for Roger Waters and Hamas Louse Sarsour to get diagnosed...
Education: California continues its insurrection by abolishing the Pledge of Allegiance, a Duke professor gets the chop for telling Chinese students to speak English, and the madness of diversity at UCLA.
Red-Greens: Kamala-Toe is all in on the "Green New Deal," and even after Scott Pruitt's departure, the Trump EPA is still killing all sorts of freedom- and economy-killing regulations.
FemiNazism, Transgender Madness: Um, dressing up in drag for your kids is not a good idea, dads and the Other McCain on the the ideology of it all.
Hither and Yon: Christian Toto interviews conservative country comic Chad Prather, why are the residents of the Upper West Side such horrible haters, an Israeli company is now marketing backpacks made from bullet resistant kevlar and finally that thousands show up at the funeral of the Texas Air Force veteran who had no family. G-d bless.
Anyway, links from around the world, across the nation and up your street. Have a better one and remain blessed.
BORDER WALL, MIGRANT INVASION, AMNESTY, IMMIGRATION, BORDER SECURITY

posted by at
06:38 AM
|
Access Comments