« Gillette Parody Ad Slams Media and Left for Covington Lies
|
Main
|
The Morning Report - 1/29/19 »
January 28, 2019
Monday Overnight Open Thread (1/28/19)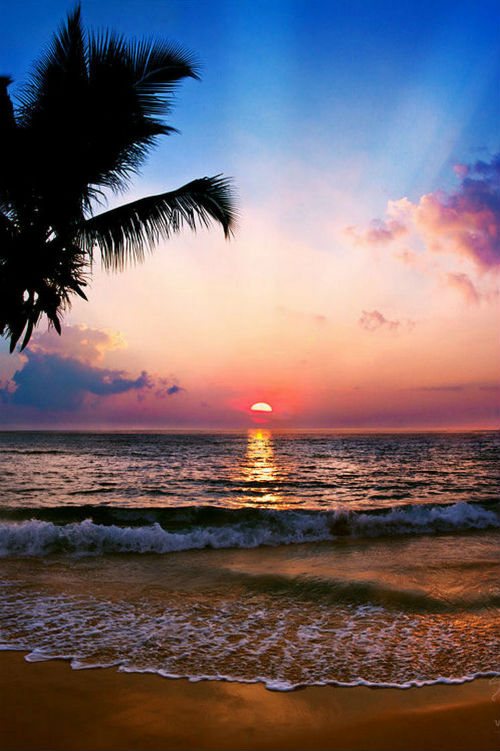 ***
The Quotes of The Day
Quote I

"They [Cuba] took a great country. They put it right down the drain in every way possible," Marcus said. "People are starving to death. Medical [care] is not available for them. And we have a group of people in Washington today, new representatives especially, that look at socialism as the way to go and if you don't think that's dangerous, I do." Bernie Marcus

Quote II

"It's time for a new generation to step forward. Bill Clinton, Donald Trump, and George W. Bush were all born within a few weeks of each other in the same summer of the same year and, you know, their generation has been the lead for a long time. I think it's time to give a new generation a chance." Pete Buttigieg, mayor of South Bend, Indiana

Quote III

"Every single instance of illegal voting threatens democracy in our state and deprives individual Texans of their voice," said in a prepared statement. "My Election Fraud Unit stands ready to investigate and prosecute crimes against the democratic process when needed." TX Attorney General Ken Paxton

Quote IV

Look at Venezuela and understand that you can vote yourself into socialism, but you have to shoot yourself out of it. John Hayward
***
'Zoomers' like older vroom-vroomers.

In a rather unsurprising new analysis by J.D. Power, young drivers in Generation Z (people born between the mid-'90s and mid-2000s) favor used cars with more features for less money over small, entry-level compacts on the new market. The most affordable new cars are meant to attract young drivers with low car budgets and introduce them to the brand thereby building loyalty. However, Gen Z kids (also known as "Zoomers") are apparently very aware that they can get more bang for their buck on the used market.
***

My money says she won't be the Democratic presidential nominee in 2020. My money is on her tax plan being adopted by whoever that is.

What are the details of Warren's wealth tax?

Warren would impose a tax of two percent on any individual who has wealth (not income) with an estimated worth of $50 million, or three percent for those with net assets of more than $1 billion.

Nations with wealth taxes have steadily repealed them

Nine OECD nations have abolished their wealth tax since 1990. This includes Austria, Denmark, Germany, Finland, Luxembourg, and Sweden. France converted its former wealth tax into a graduated national real estate tax.

Only three OECD members have wealth taxes: Norway, Spain, and Switzerland. (Italy also imposes a tax on certain financial holdings overseas.)
***

You and your Johnson. H/T ibguy
***

Three Catholics arrested. Three Lutherans arrested. Three Amish arrested. Oh who am I kidding?
Three Muslim immigrants arrested in an ISIS plot.

Three Lansing men had pledged allegiance to ISIS and one was arrested at the Ford International Airport in Grand Rapids moments before he was to board a plane to join the terrorist group, federal authorities said.

The three men are charged with conspiring to provide material support to a designated foreign terrorist organization, namely the Islamic State of Iraq and al-Sham (ISIS)
***

Big tent for the Dems. Unless you're gay.

Rep. Ilhan Omar just can't help herself.

After apologizing for claiming that Jews have hypnotized the world, she decided to jump on the Covington Catholic disaster with the worst possible hot take, by defending the black nationalist group involved in the confrontation.

Rep. Omar claimed that the students "were taunting 5 Black men". The actual video shows that the Black Israelite hate group, a racist and anti-Semitic movement, was doing the taunting.
To those that are gay, what did you expect?
***

Woman, minority and an elephant in the room. The political advancement of Kamala Harris through Willie Brown.

Elephant in the room: I've been peppered with calls from the national media about my "relationship" with Kamala Harris, most of which I have not returned.

Yes, we dated. It was more than 20 years ago. Yes, I may have influenced her career by appointing her to two state commissions when I was Assembly speaker.

And I certainly helped with her first race for district attorney in San Francisco. I have also helped the careers of House Speaker Nancy Pelosi, Gov. Gavin Newsom, Sen. Dianne Feinstein and a host of other politicians.

I doubt if Feinstein and Pelosi ever blew......oh never mind.
***

Good bye Joe Jackson. Joe Jackson was the survivor of three wars.

Yet one remarkable soldier not only returned from Vietnam but, in total, he came back unscathed from all three of the conflicts the U.S. engaged in during the middle half of the 20th century: World War II, Korea, and Vietnam.

If a soldier can be said to have been born under a lucky star, Joe Jackson certainly was.
***

Google maps, handy when driving and useful in crime fighting.


An accused "serial masturbator" was caught in Australia after four years of complaints thanks in part to Google Maps.

According to news.com.au, police arrested a 43-year-old man this week in Brisbane following a public "masturbation spree" that lasted from 2015 to 2019.

During that time, numerous women reported seeing the individual performing the lewd act along several suburban streets. The man frequented one street in Windsor so frequently that police discovered his image had been captured by a Google Street View vehicle.
***
The ONT Musical Interlude
January 28,1968, Born on this day, Canadian musician singer songwriter, Sarah McLachlan, who had the 1997 US No.2 album 'Surfacing'. McLachlan who has sold over 40 million albums worldwide is the organiser of the Lilith Fair US tour. viathisdayinmusic.com
&&&
January 28,2015, Black Sabbath bassist Geezer Butler was arrested after officers were called to the Corkscrew Saloon on the Furnace Creek Ranch in Death Valley National Park, California. The 65 year-old bassist was arrested for misdemeanour assault, public intoxication and vandalism after a fight broke out in the bar. via thisdayinmusic.com
***

He must have the hots for that girl and the car. Genius Award Winner.

Ride sharing services can be useful for a lot of things — like providing a means of transportation so you don't have to drive to jail in a stolen car.

Yet that's exactly what one man did recently when he went to bond out his girlfriend — who had been arrested for driving a different stolen vehicle — from the Gwinnett County Jail, police said.

Duluth residents Derrick Taylor-Canty, 26, and Akhria Cooper, 24, are now both behind bars, having been charged with felony and misdemeanor theft by receiving stolen property, altering serial numbers and several other charges for having four stolen cars in their possession, police said.
***

Disco sucks. Unless you are using it to save a life Tonight's Feel Good Story of The Day.

A scene from The Office that dealt with first aid technique is credited with helping to save a life after an Arizona man, despite having no CPR training, managed to resuscitate a woman in medical distress based on what he learned from the NBC comedy series.

In the scene, amid a barrage of bad advice from Steve Carell's Michael Scott, the first aid trainer recommends to the employees that they perform CPR to the tune of the Bee Gees' hit "Stayin' Alive."
***

Tonight's ONT has been brought to you by Frankness.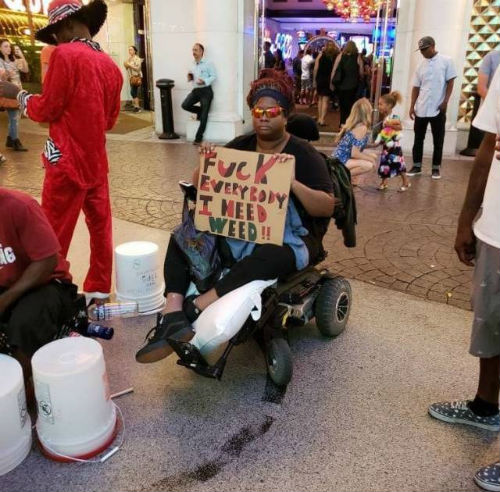 Notice: Posted with permission by the Ace Media Empire and AceCorp, LLC. Complaints and issues to the purveyors of Peace, Love and Understanding.
Positive suggestions, loose change and drink tokens to petmorons at gmail dot com

Looking for fun on Twitter @jaketapper #LearnToCode

posted by Misanthropic Humanitarian at
10:00 PM
|
Access Comments