« Chief Lies With Abandon's Past History Includes Assault Charge, Prison Escape
|
Main
|
1, Rent a U-Haul, 2, Learn to Code, 3 Get Fucked »
January 24, 2019
Butterball Powerbottom Brian Stelter: Have Journalists Proved They're Too Immature and Too Unprofessional To Use Twitter Without Slandering Children for Retweets?
Is it time for journalists to sign off Twitter?

By Brian Stelter, CNN Business

...

I used to think the transparency of Twitter helped improve trust in media.
As Mollie Hemingway has said several times, Twitter did improve transparency, and that transparency in turn reduced trust in media.
You showed yourselves for what you really are. We noticed. We adjusted our estimates of you according to the new information.
The thing is, what twitter exposed was not that you were leftwing. We already new that.
What twitter exposed was that you were also dumb, easily duped, eager to believe self-justifying conspiracy theories, thin-skinned, arrogant, incompetent, disgracefully lazy, psychologically (and almost certainly physically) inadequate, dunderheadedly unimaginative and unwilling to consider any idea not within the braindead leftwing Incela Corridor Conventional Wisdom Bubble, prone to the most cowardly go-along-to-get-along sort of groupthink, and weak.
Before Twitter, you were removed from us. Anyone who's removed seems exalted. We knew you were leftwing political operators, but, and I hate to admit this, your remoteness made you seem like you were... elite.
Now we've seen what you really are. You're C- minus students and fat-assed pencil pushers with a nose for sniffing out the right dicks to suck.
You're fucking pathetic. You're Salon Commenters with a personal makeup budget.
That's what Twitter revealed.
I think that's true around the edges.
Idiot.
But I'm leaning toward the Silicon Valley exec's view that the incessant tweeting undermines trust. "You guys are down in the mud with the bots and the bad faith actors," the tech exec said.
You guys are the mud and the bad-faith actors. I love how he tries to pretend that "journalists" are not viciously partisan axe-grinders and twitter-mobbers. They're just around that bad element, in his telling.
That's definitely true. The more time someone spends on Twitter, the more likely their view of the world is distorted by all the shouting. And the more likely they start shouting too. Being on Twitter contributes to a sense that the thing being shouted about is hugely important and being discussed by THE WHOLE WORLD when in fact it's being discussed solely by people who are Extremely Online. The Covington Catholic controversy is just the most recent example.
I have to admit, I like the nasty euphemism "The Extremely Online." I can only think of thirty or forty deranged NeverTrump cucks who fit that description.
BTW, did you know the spiders were the Secret Heroes in Arachnophobia?
FIGHT ME IF YOU DISAGREE!!! PLEASE TALK TO ME OH GOD I'M SO STARVED FOR HUMAN CONTACT AND HUMAN VALIDATION PLEASE PROVE TO ME THAT I'M REALLY REAL I DON'T FEEL AS IF I'M QUITE ALL HERE ANY LONGER PARTS OF ME SEEM TO BE MISSING I'M SO LONELY OH MY GOD I'M SO LONELY OH GOD PLEASE GIVE ME A SIGN TO SUSTAIN ME IN THE FORM OF A RETWEET FROM SOMEONE WITH 10,000+ FOLLOWERS
I'm not saying everyone should delete their accounts. I'm definitely not saying newsroom bosses should stop reporters from tweeting. I love Twitter and I know that both my personal and professional lives have benefited from it. (I met my wife on Twitter!)
What a shock. He met his wife on twitter, and now this Sad Otaku ignores her all day and night by sitting on twitter instead of spending time with her.
But the site has changed. It is now, as Manjoo said, "the epicenter of a nonstop information war, an almost comically undermanaged gladiatorial arena where activists and disinformation artists and politicians and marketers gather to target and influence the wider media world." This is a big problem. It requires a big change.
Once again he pretends that "journalists" are not "activists and disinformation artists and politicians and marketers," despite the fact that they pushed this story to further their own political agenda. And are now trying to rescue it, even now that it's been proven completely false.
And their excuse, I gather, is "We wuz fooled."
Oh? You were fooled? Aren't you the people who are always telling us that we NEED YOU DESPERATELY because you're the only people in America with the skill and training to separate fact from fiction, apples from bananas?
But you were all fooled by a cheap, shoddy hoax?
Then answer me this, Butterball Powerbottom:
What would you say you do here?
Note that it wasn't the people who call themselves The Real Journalists who established the truth about this story. It was independent journalists, the people "The Real Journalists" don't want to admit are the real journalists, who actually took the innovative journalistic step of watching the fucking videos who established the truth of this story.
"Journalists" didn't do that. They were too busy tweeting.
And: Yachting.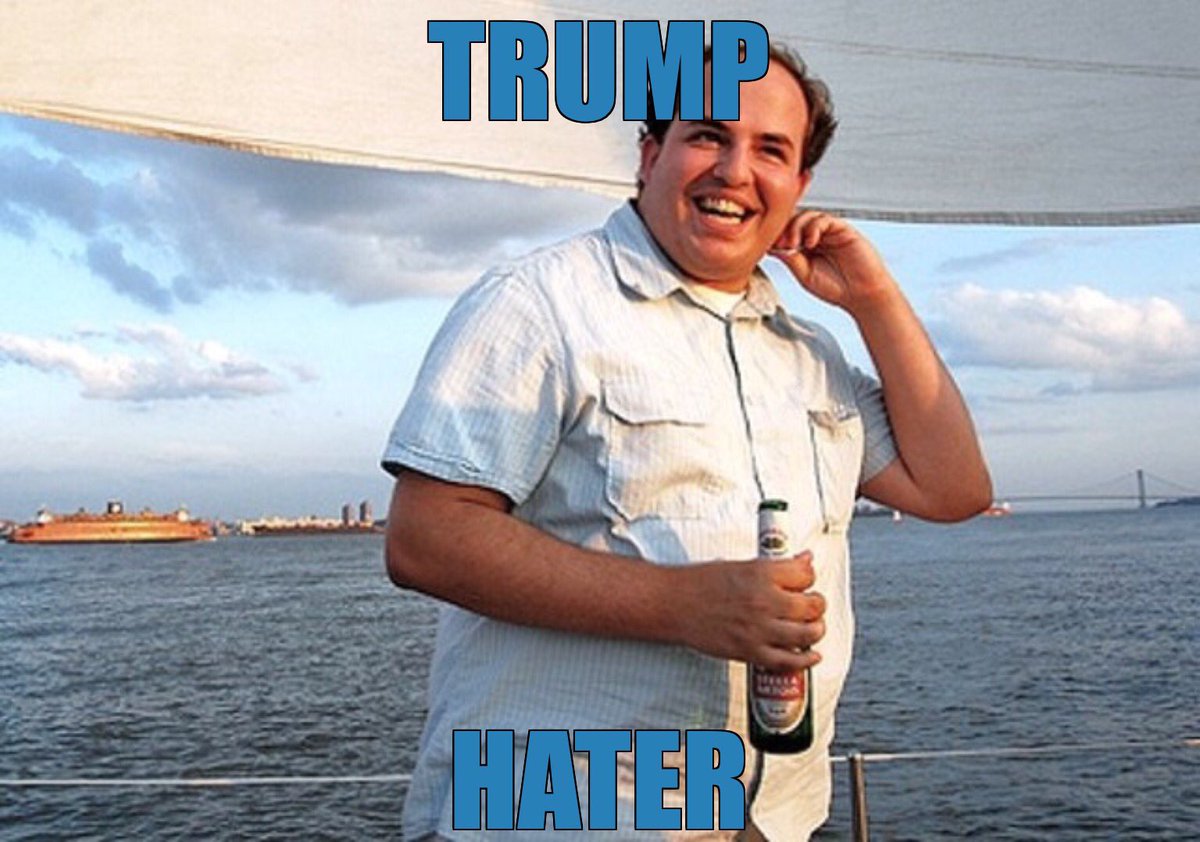 posted by Ace of Spades at
02:07 PM
|
Access Comments