« Mid-Morning Open Thread
|
Main
|
True Conservative Freedom Warriors: Which Freedoms May We Surrender to You Today, O Leftist Overlords? »
January 24, 2019
The Morning Rant: J.V. Edition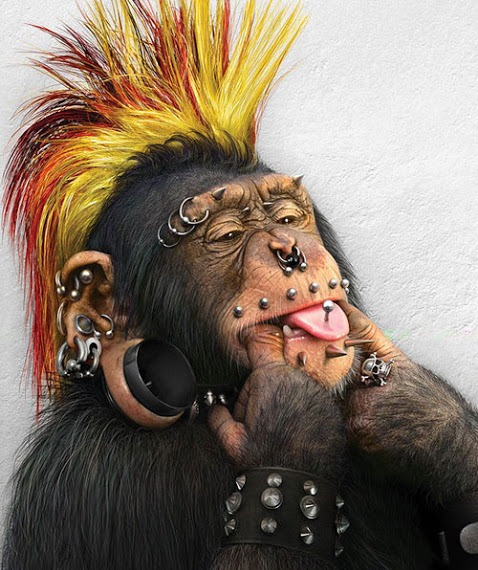 I don't have much to say about William Barr...I know very little about him, and while this article paints an unflattering picture, I assume that there is a bit more to him than his support for government power when he was the tip of the spear of that power.
But it resonates with me because it reinforces the rather obvious assumption, backed by history, that governments overreach, and therefore "...government is best that governs least " (Henry David Thoreau). William Barr might be a fine man, and he might have genuinely believed in the innocence of Lon Horiuchi, the correctness of his actions, or perhaps he was just a zealous protector of that which he served. But government is control...of things, of processes, and most of all...of people. And a free people should chafe at that control, and should push back against its encroachment.
It is a rare man indeed who doesn't have a bit of authoritarian in him, just itching to get out, spread its wings and start cracking heads. Oh, they will be the correct heads to crack, because we all are so very, very smart and wise. Just like the communists who are going to create a perfect society, when the right people are in charge.
William Barr's Connection to Ruby Ridge, Defending FBI Snipers

Barr received a routine questionnaire from the Judiciary Committee asking him to disclose his past work including pro bono activities "serving the disadvantaged." The "disadvantaged" that Barr spent the most time helping was an FBI agent who slayed an Idaho mother holding her baby in 1992. Barr spent two weeks organizing former Attorneys General and others to support "an FBI sniper in defending against criminal charges in connection with the Ruby Ridge incident." Barr also "assisted in framing legal arguments advanced… in the district court and the subsequent appeal to the Ninth Circuit," he told the committee.

That charitable work (for an FBI agent who already had a federally-paid law firm defending him) helped tamp down one of the biggest scandals during Barr's time as Attorney General from 1991 to early 1993. Barr was responsible for both the U.S. Marshals Service and the Federal Bureau of Investigation, two federal agencies whose misconduct at Ruby Ridge "helped to weaken the bond of trust that must exist between ordinary Americans and our law enforcement agencies," according to a 1995 Senate Judiciary Committee report.
I'm extrapolating a bit, but the moral of the story is simple: shrink government at every opportunity, at every level, and as much as possible. How often do we wish for more government interference or control over...anything? More traffic cops directing traffic at busy intersections might be nice. Anything else? Because aside from such trivialities, I can't think of a damned thing.
******
This is sort of fun to watch, in spite of narrator's weird accent. Anyone want to guess what it is? It sounds Eastern European, but I hear a bit of Dutch-sounding, or at least Scandinavian. So I am stumped.
Eastern Front of WWII animated: 1941
He has more stuff if it appeals to you...
******
This guy is worth a read, simply because he never backs down from a fight with the commies, and he has actual knowledge of the inevitable failure of socialism.
RexVallachorum's Commie Impalement* Services LLC
I survived 26 years of socialism in Ceausescu's Romania. Legally immigrated to America in 1999 and became a proud US citizen in 2007.

Being in the unique position of living my life in two opposing economic systems (socialism and capitalism) as well as two different forms of government (autocratic dictatorship and democratic representative republic), I am here to educate you about the mirage of socialism and the danger it represents to America and the Western world. It's taking over the education system, mass media and politics.
******
My Twitter Feed
&topic=world_news">

posted by CBD at
11:00 AM
|
Access Comments