« CNN Republican Ana Navaro: The Full Video Is Ambiguous.
|
Main
|
The Morning Report - 1/22/19 »
January 21, 2019
Monday Overnight Open Thread (1/21/19)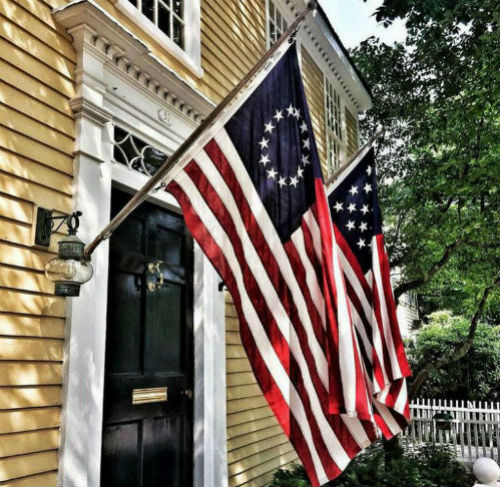 ***
The Quotes of The Day

Quote I

"It doesn't matter what the problem is, the solution is always for us to give the government more money and power, while we eat less meat." Glenn Reynolds
H/T Maetenloch

Quote II


Sen. Kirsten Gillibrand flat-out lied. As the New York Democrat's 2018 re-election campaign neared its end, she bluntly denied she would run for president and pledged to serve her full term. It was unnecessary and unfortunate,The Buffalo News

Quote III

Europe was never a full partner in its own defense. The very question—Will Europe ever fully partner with the U.S., or will the European Union and NATO continue to downplay the necessity of military readiness?—is no longer meaningful as posed, because the political energies of Europe's elites are absorbed as they try to fend off attacks on their legitimacy by broad sectors of their population.Angelo M. Codevilla

Quote IV

"Physical risks have only recently manifested themselves. This is a fairly new development. If you are not already considering extreme weather and other climatic events as one of many risk factors affecting business today, you are not doing your job." Prof. Bruce Usher, Columbia University
***

NSFW: Paul Joseph Watson and the Covington KY brouhaha

***
Alarming news from the state of Wyoming. Cats are being diagnosed with bubonic plague. H/T Hank Curmudgeon

For the third time in recent months, a cat has tested positive for bubonic plague in Wyoming, the state's Department of Health reports. No human cases have been identified, but health officials warn the disease can be passed to people from infected animals.


The most recent case involved a cat in the small town of Kaycee. Officials said the animal was known to wander outdoors. The disease was confirmed by the Wyoming State Veterinary Laboratory in Laramie.
***

There is plenty of blame to go around between the vape manufacturers and retail outlets that sell to minors. But, vaping is better than smoking so leave it to the FDA to consider banning E-cigarettes.

E-cigarettes and vaping products face an "existential threat" in the US if their use among young people continues to rise, the commissioner of the Food and Drug Administration (FDA) has warned.

Scott Gottlieb spoke on Friday at a public hearing in Maryland focused on eliminating the use of "electronic cigarette and other tobacco product use" among American youth, at a time when the agency has threatened stores selling e-cigarettes to minors and seized thousands of documents from Juul Labs, the maker of a popular vaporising product, during a surprise inspection of the company's corporate headquarters.
***
How did this project even look good on paper?

***

Unicorns aren't real. Unicorn armpit hair is.

Look, ladies, if you want to grow your armpit hair out, that's your prerogative. On the flip side, though, it's my prerogative to find your armpit hair unattractive and unappealing. That doesn't mean that I should ridicule you or point out how unattractive your hairy, sweaty pits are. However, when you start decorating your armpit hair as a way to make an ideological point, all bets are off. In that instance, I'm quite comfortable publicly pointing out how absurd, silly, and dangerously rebellious you look.
***

This gal either needs to get laid or get another cat.
***
When they start eating a complete vegetable based menu raised without the use of any power equipment, I might start paying attention. Until then keep your micromanaging pie hole shut.

Paris (AFP) - The way humanity produces and eats food must radically change to avoid millions of deaths and "catastrophic" damage to the planet, according to a landmark study published Thursday.

The key to both goals is a dramatic shift in the global diet -- roughly half as much sugar and red meat, and twice as many vegetables, fruits and nuts, a consortium of three dozen researchers concluded in The Lancet, a medical journal.

"We are in a catastrophic situation," co-author Tim Lang, a professor at the University of London and policy lead for the EAT-Lancet Commission that compiled the 50-page study, told AFP.
***
One would think that a Congress Critter would know what the 1st Amendment says and means. One would think.

I am calling for a total and complete shutdown of teenagers wearing MAGA hats until we can figure out what is going on. They seem to be poisoning young minds.

In all sincerity Congressman Yarmuth, go f*ck yourself.
***
The ONT Musical Interlude
January 21, 1938, Born on this day, DJ Wolfman Jack. Master of ceremonies for the rock 'n' roll generation of the '60s on radio, and later on television during the '70s. Died of a heart attack 1 July 1995. via thisdayinmusic.com
&&&
January 21, 1942, Born on this day, Mac Davis, singer, songwriter. (1972 US No.1 single 'Baby Don't Get Hooked On Me', No.29 in the UK. Wrote 'In The Ghetto' and 'Don't Cry Daddy' for Elvis Presley). via thisdayinmusic.com
***

An interesting look at the 'War on Drugs' and tonight's Genius Award Winner.

Charleston, WV — To those who frequent the Free Thought Project, you will know that positions of power often attract unscrupulous individuals, who seek out this power to give themselves an advantage that doesn't come with being an average Joe. We see this from cops to politicians to priests who seek out these positions to prey on the weak or exploit their power for personal gain. One case out of West Virginia highlights this tendency of power corrupting quite well as a meth addict sought out the job of sheriff, won it, and was arrested on the second day on the job.

In 2017, the newly elected sheriff of Roane County, Bo Williams was arrested and charged with grand larceny. Williams was caught stealing methamphetamine from the evidence room for his personal consumption.
***

Chick-fil-A that rotten Christian, capitalistic company is at again. Tonight's Feel Good Story of The Day.

A Chick-fil-A in Mobile, Alabama, opened its doors on a Sunday to help a special little boy celebrate his birthday.

Elijah Sprague, who has autism, wanted to celebrate his 14th birthday at his favorite restaurant and fulfill his dream of working the drive-thru.
***
Tonight's ONT has been brought to you by Billiards.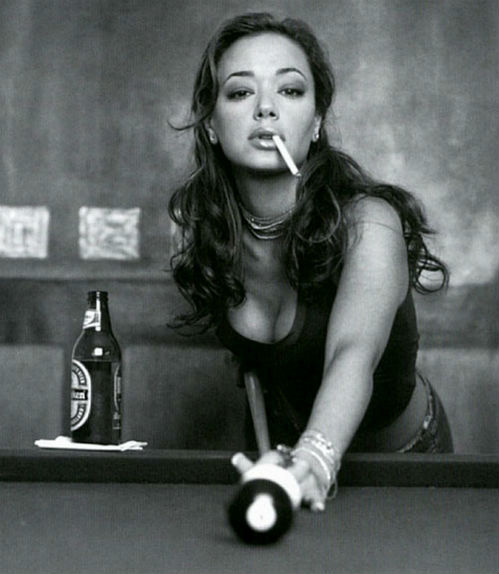 Notice: Posted with permission by the Ace Media Empire and AceCorp, LLC. Coasters are not optional.

posted by Misanthropic Humanitarian at
10:02 PM
|
Access Comments