« BUMPED: The "Super Blood Wolf Moon" Total Eclipse Is Tonight Starts in Less Than an Hour; Total Eclipse Will Happen by 11:40 Eastern
|
Main
|
The Morning Report - 1/21/19 »
January 20, 2019
Sunday Overnight Open Thread (1/20/19) Before The Eclipse Edition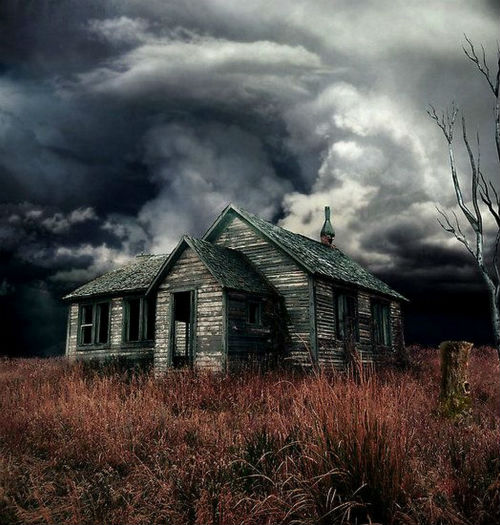 ***
The Quotes of The Day

Quote I
"They didn't release this rare statement just because they're good people. They released it to cover their asses because they don't want a leak investigation." Mark Levin

Quote II

Call me a racist if you want to – I cannot bring myself to care. I saw the buried remains of displaced Indian nations as child. The basic lesson of what migrants do to native populations wasn't lost on me. E.M. Cadwaladr

Quote III

BOTTOM LINE OF WHAT HAPPENED:

Buzzfeed knew it published a lie. Rest of the media knew it was a lie, spread it anyway. The story was BS. They knew it. We all did.

BUT they figured there was no way they could be caught.

Because no one dreamed Mueller would fact check them.John Nolte

Quote IV

"Our first order of business is to approve the committee rules. I'd like to note — in respecting the fact that we are now a state recognizing the non-binary designation as a gender — he and she, we are now merging them so that we are using what my grammar teacher would have had a heart attack over: we are using the phrase 'they' and replacing other designations so that it's a gender neutral designation: 'they,' Basically, that's the primary reforms and revisions to the committee rules." California State Senator and Senate Judiciary Committee chair Hannah-Beth Jackson

I bet you she's that bitch is a f*cking hoot at a party.

***
NSFW
Gillette rant..........
***

Business is business, don't you blame me.
What you may be less aware of is the wealthy, philanthropic family behind Purdue: the Sacklers. Before the opioid epidemic, the family name was mostly associated with museums and prestigious universities, including art galleries at the Smithsonian Institution and Harvard. The Sacklers have worked to keep their good name and mostly stay out of the spotlight. But new, explosive court filings in a case brought by the state of Massachusetts stand to further thwart the family's efforts.
***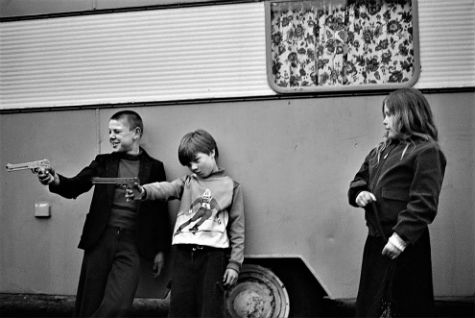 A different time: When kids were kids, a short photo essay of what childhood once was.

From the looks of it we have 2 toxic males and 1 female who likes it. Nature. Go figure.
***

Old enough to know better. Young enough not to care.

The Duke of Edinburgh has been pictured back behind the wheel just days after escaping unscathed from a car crash.

Photos show Philip in a new Land Rover on the Sandringham estate, the royal family's Norfolk retreat near to which the collision took place, on Saturday afternoon.

Anxieties are likely to be further fueled by one picture of his latest journey, which appeared to show him driving without a seatbelt
***

A touching story, learning how to find grace in dementia.

The doctor is young. Considerably younger than me. Maybe mid-thirties to my mid-forties.

He's kind to my parents-in-law in the same way that a pediatrician would be kind to a frightened three-year-old. He speaks slowly and brightly and in short sentences. Tells them that today is only about answering questions. His and theirs and ours — my husband's and mine.
***

The Left does not want sensible gun control, and here are the facts to support that claim.

Not only does the loophole apparently not exist, but the 20-page report also casts doubt on the effectiveness of background checks altogether because, "About 13 percent of state and federal prisoners surveyed used a gun during their crime, and of those prisoners, only 1.3 percent obtained it from a retail source." Further, the report said that a 2016 survey of prison inmates found that only 0.8 percent of those who had a gun during the commission of a crime got them at a gun show.
***
The ONT Musical Interlude
January 20, 1988, The Beatles were inducted into the Rock and Roll Hall of Fame. George Harrison, Ringo Starr and Yoko, Sean, and Julian Lennon all attend. Paul McCartney did not attend, sending instead a letter stating that continuing business differences with the other ex-Beatles was the reason for his absence. via thisdayinmusic.com

What a bloody wanker
&&&
January 20, 1924, Born on this day, Slim Whitman, American country singer, (1955 UK No.1 single 'Rose Marie', 1977 UK No.1 album 'Red River Valley'). He died of heart failure on June 19, 2013 surrounded by family at Orange Park Medical Center in Orange Park, Florida aged 90. via thisdayinmusic.com
***

He fought the law and.......Genius Award Winner - 1st Runner Up.


The above video, with added Yakety Sax, is only one portion of the low-speed police chase that led cops through Garland, Mesquite, and Dallas, Texas. Stoffon Lorains Cooper was stopped for speeding through a school zone, and fled when the officer discovered warrants against him. The loops through a parking lot were not the craziest part of the chase.

Cooper's most daring maneuver, caught on video by Texas Sky Ranger, was to thread the vehicle through a car wash, turn around and drive right past police, over a curb and back onto the street.

Dallas police handed Cooper over to Garland police, who charged him with the original warrants plus evading arrest. -via reddit
***

How to disappoint your parents and piss off 200 people in one fell swoop. Genius Award Winner.

A man who single-handedly caused an international flight to turn away halfway across the Atlantic has been jailed. Jeffrey 'Tanner' Libby, 21, who was flying from Heathrow to Dallas, Texas, on December 17, had just been dumped by text and had been drinking Bacardi when the plane hit turbulence.
***

Risk vs. Reward, Tonight's Feel Good Story of The Day, 1st-Runner up

5 shot, 3 killed after homeowner opens fire on suspects during apparent home invasion

What can brown do for you? Tonight's Feel Good Story of The Day.

A UPS man recently braved an icy pond to rescue a young dog trapped in the ice.

Ryan Arens was on his route shortly before Christmas when he rolled up to a house in the Johnson Road/19th Street area and heard a dog in distress.

"This dog was screaming and crying and going crazy," he said.

The sun was nearly gone, and he didn't see anything. He delivered the package and drove to the other side of the pond.

"I could see the dog trapped about 10-15 feet off of shore, with ice all around it," he said.

An older man was in a rowboat on the pond, trying with little success to chip away the ice to reach the dog.
***
Tonight's ONT has been brought to you by Priorities.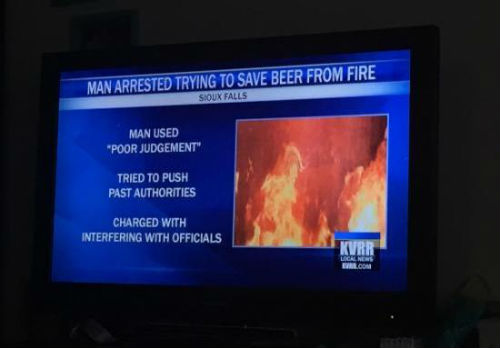 Notice: Posted with permission by the Ace Media Empire and AceCorp, LLC.
Weekly commenter stats for week of 1-20-2019
Top 10 commenters:
1 [687 comments] 'Mark Andrew Edwards, buy ammo' [96.48 posts/day]
2 [526 comments] 'Christopher R Taylor'
3 [455 comments] 'Anon a mouse'
4 [421 comments] 'Insomniac'
5 [376 comments] 'Mike Hammer, etc., etc.'
6 [359 comments] 'Calm Mentor'
7 [353 comments] 'Jane D'oh'
8 [352 comments] 'rickb223'
9 [351 comments] 'Vic'
10 [336 comments] 'garrett'
Top 10 sockpuppeteers:
1 [317 names] 'Miklos reclining' [44.52 unique names/day]
2 [53 names] 'Hands'
3 [50 names] 'LeftCoast Dawg'
4 [40 names] 'Cuthbert the Witless'
5 [39 names] 'Duncanthrax'
6 [33 names] 'Justice Kagan'
7 [31 names] 'Adirondack Patriot'
8 [29 names] 'Insomniac'
9 [29 names] 'Steve and Cold Bear'
10 [28 names] 'Bertram Cabot, Jr.'


posted by Misanthropic Humanitarian at
10:04 PM
|
Access Comments