« Sunday Morning Book Thread 01-20-2019
|
Main
|
Anatomy of a Narrative »
January 20, 2019
They Politicize Sports, Eating, Dressing, Sitting And Now Shaving?
What's Next?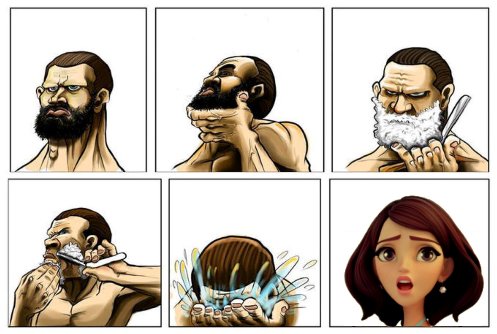 I have a friend who is, from the few political conversations we have had, far to my left. Now, that isn't saying much because most people are, but he really is a hard-core liberal.
But...we don't talk politics! We talk booze and sex and food and cars and philosophy and marvel at the wonders of nature and science and engineering....but no politics. The only time we talk politics is if there are other people around and that is the direction the conversation is going. We never bring it up. Both of us are sufficiently versed in rhetorical techniques, and pretty damned stubborn, that we figured out that politics wasn't one of those topics from which we would gain much pleasure or convince the other of much, so why bother?
And that's nice.
&topic=world_news">

posted by CBD at
12:45 PM
|
Access Comments