« John Sexton: Nancy Pelosi's SOTU Stunt is Just the Natural Next Step in the Leftwing's Campaign to Deplatform all Conservative Speakers
|
Main
|
The Morning Report - 1/17/19 »
January 16, 2019
Wednesday Overnight Open Thread (1/16/19)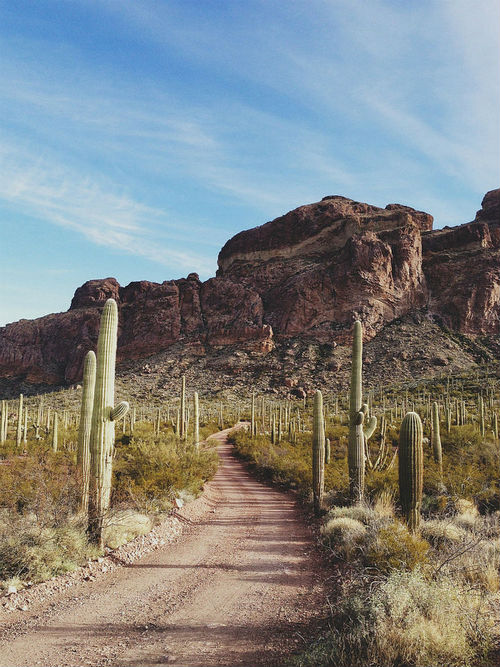 (Road To Nowhere)
***
The Quotes of The Day

Quote I

The great pleasure of a dog is that you may make a fool of yourself with him and not only will he not scold you, but he will make a fool of himself too. Samuel Butler

Quote II

More and more, anyone who tries to be funny online, or who dared try to be funny years ago, is brought down by one or all of these lynch-happy goons.

Someone has to stand up to the mob. Someone has to say, "You know what? I'm just going to go on being funny like nothing happened." David Cole

Quote III

"Of course I saw the videos. I think with the beheadings, that's execution. I'm from the United States, from Texas. They like to execute people, too. So I really don't see any difference. They [ISIS] might do it off camera, but it's the same." Warren Christopher Clark
***

OK, Really NSFW - Bill Burr on Louis CK
***

The world's first robotic hotel has to go back to the drawing board.


Rise of the Machines™ The world's first hotel "staffed by robots" has culled half of its steely eyed employees, because they're rubbish and annoy the guests.

"Our hotel's advanced technologies, introduced with the aim of maximizing efficiency, also add to the fun and comfort of your stay," the Henn na Hotel boasted on its website. It's where multilingual female robots staff the reception desk. Guests are checked in using face recognition. Robot concierges carry your luggage. Robots cleaned and mixed drinks. A voice-activated robot doll is on hand at night while you sleep.

Or rather, it used to be
The ONT Musical Interlude

NSFW
I've No More F**ks To Give H/T Hank Curdmudgeon.
Catchy little tune.
***

NSFW: Paul Joseph Watson

***
Hollywood is wanting to remake yet another movie. This time Cleopatra is their target. Yes, that Cleopatra movie. Only there is a problem. Screeching SJW harpies think that Angelina Jolie and Lady Gaga (two potential contenders for the role) are …TOO WHITE.

A senior production source at Sony confirmed: "Cleopatra was known as the Queen of the Nile, and Elizabeth Taylor firmly established herself as Hollywood's queen in the 1963 film version.

"There's every reason to think that whoever gets to play her this time round is going to enjoy an equally lofty perch in the motion picture industry."
***

Afraid of the Religion of Peace Milo Yiannopoulos, seeks asylum in the USA.

In 2015, I wrote the column that secured my place in the pantheon of Right-wing hate figures: "I'm A Gay Man And Mass Muslim Immigration Terrifies Me." Shortly afterwards, I left London, disturbed by the state of my capital city and hoping that with a megaphone in America I could sound the alarm about European Islamization. But the cancer has further metastasized. Although I have since married an American citizen, and am therefore eligible for a green card, I am applying for asylum in the United States. It's the only way to be sure I never have to return to a country with so many citizens eager to see me imprisoned or dead.
***

Instead of calling the police he should have called the Better Business Bureau. Genius Award Winner.

A 79-year-old Ohio man called police to complain about the quality of "sexual services" rendered by a pair of prostitutes he paid $500 to visit his home, cops report.

The septuagenarian, who lives in South Euclid, a Cleveland suburb, dialed 911 on January 3 to report a robbery.

The john, identified in a police report as William Batts, said that while the hookers "did perform some sexual services," the duo "failed to meet [his] expectations." Thankfully, police did not further describe the elderly man's carnal desires.
***

When one says North Dakota, what do you think of? Do you think of Red Flag Laws? Even North Dakota is not immune from gun grabbers.

There are problems with that, though. Those are problems that the National Rifle Association (NRA) brought up regarding a proposal for a red flag law in North Dakota.

"Nobody wants dangerous people to have access to firearms which is why the NRA supports risk protection orders that respects the due process of rights and ensures those found mentally ill receive the care they need. Most of the red flag laws passed last year, unfortunately, do none of that," according to National Rifle Association's Catherine Mortensen.

"Not only do they fail to provide any sort of mental health treatment but they allow the state to deny law-abiding gun owners their due process of rights. If the state can deny due process to these law-abiding residents then what's to stop them from denying any right to any group of people?"
***

Do you experience back pain? Do not inject semen into your body.

In a new case study, Irish doctors report the baffling case of a 33-year-old man who injected his own semen intravenously for a year and a half, a self-developed "cure" intended to treat his chronic back pain. It does not appear to have worked.

After reportedly injecting semen into his arm every month for 18 months, the man finally sought medical attention—but not for his arm. The patient instead complained of "severe, sudden onset lower pack pain," having lifted a "heavy steel object" three days beforehand. During his checkup, the doctor found a patch of red swelling on his right forearm, after which the man admitted he'd been injecting himself with his own semen using a hypodermic needle he purchased online.

This time around, he had injected three "doses" of semen, entering both his blood vessels and his muscles.
***

I'm so happy that I'm 29 years old and married.

In December of last year, Nikole P. Tucker claimed a man raped her in her dorm room at the State University of New York and as feminists repeat endlessly, women just don't lie about that sort of thing so he must be guilty! Of course, Nikole P. Tucker must be the exception to that rule because…

A college student claimed she was forcibly raped by a man and reported him to police. Now she's been arrested for filing a false accusation.

During the investigation, police discovered text messages between the 20-year-old Tucker and the man she accused, which proved the sexual encounter had been entirely consensual.

"The two had met through an online dating website, and he is not a student at the college. Tucker admitted she made a false report when confronted with evidence that belied her claims, authorities said," according to a local report from the Post Star.

Police told the Post Star that Tucker "became upset with the man" after their consensual encounter and made up the rape claim.
***

A boy. A puppy. And they are reunited in Tonight's Feel Good Story of The Day.

An 8-year-old North Carolina boy who received a devastating and unexpected diagnosis of glioblastoma while visiting family in Utah over the holidays has now been reunited with his beloved dog thanks to the kindness of a complete stranger.

Perryn Miller and his family are from North Carolina but were in Utah for Christmas. During their trip, the boy was informed he was suffering from Stage 4 glioblastoma multiforme — an aggressive, cancerous tumor often found in the brain or spine — after a severe headache landed him in a local hospital. At the time, Perryn was told the tumor found in his brain required immediate surgery. He is now recovering, and the Miller family, whose home was destroyed during Hurricane Florence and has not yet been repaired, plans to stay in the Beehive State while Perryn undergoes additional treatment.
***

Tonight's ONT has been brought to you by The Week In Review.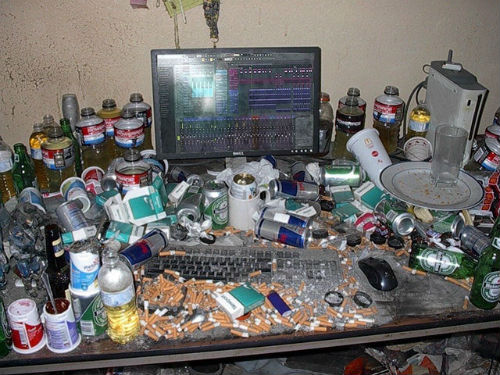 Notice: Posted with permission by the Ace Media Empire and AceCorp, LLC. That is all.

posted by Misanthropic Humanitarian at
10:00 PM
|
Access Comments