« President #Based: Trump's Counter-Troll Game is Strong Lately
|
Main
|
The Morning Report - 1/15/19 »
January 14, 2019
Monday Overnight Open Thread (1/14/19)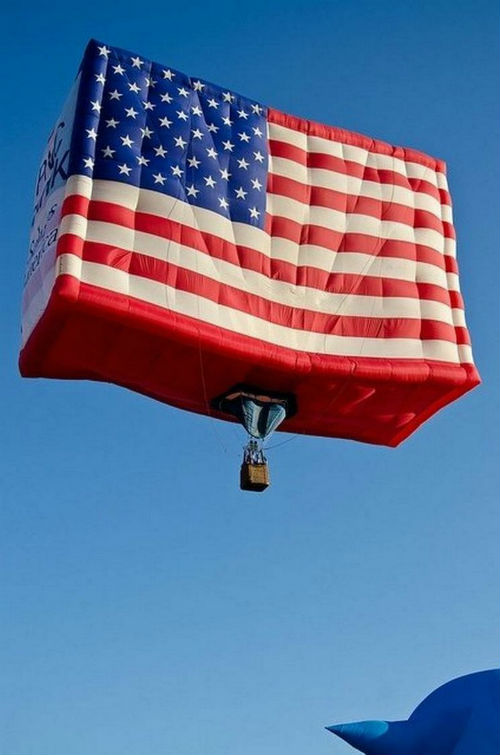 ***
The Quotes of The Day

Quote I

"All right, I'm getting into this late because I thought it was a joke. Do Dems believe Trump was born in Russia and sent here or did they flip him here as a teen in military school or did he flip himself at age 70 because the Communist light bulb went off?" Dennis Miller

Quote II
"I'm so blessed to be able to know that my vote really counts now," she said moments after thanking Mayor Gilbert and posing for a photograph. "I'm just overwhelmed. I can't wait to get my voter registration card in the mail." Marolin Trotter

Quote III

"With all respect, I certainly hope she's not the future and I don't believe she is." Former Sen. Joseph Lieberman (D-CT)

Quote IV

When you want college education for your kids, when you want better health care, when you want net neutrality, when you want all of those things, but your house is on fire and it's burning down, you've got to put the fire out first and get your family out of the house.

That's the type of prioritization we have to make if we are going to succeed in rescuing our country from this existential threat. Gov. Jay Inslee (D-WA)

Quote V

The US does not recognize the illegitimate result of a stolen election. We'll continue to stand with the people of Venezuela and against Maduro's corrupt regime until freedom and democracy prevail in Venezuela! Vice President Mike Pence
***

My answer would be, "It's none of your fvcking business."

Boston city officials plan on pushing legislation requiring doctors to ask patients whether or not they possess firearms in their homes.

Mayor Martin J. Walsh's administration said Wednesday that the step would be taken to help health care providers statewide "play a larger role in addressing gun violence" by identifying red flags or patients at risk of suicide or domestic violence.

"We're just asking them to help identify ways to save lives," Boston Police Commissioner William Gross told the Boston Business Journal, adding that the legislation won't suggest that doctors should solve crimes and that owning guns won't be included in patients' medical records.
Why not ask about knives, rope, cars, baseball bats, booze and pills while you're at it.
***

No need to wine and dine this gal. Female corrections officer busted having sex in lockup.

A Texas corrections officer charged for sexual relations with an inmate was reportedly caught on camera having sex with another person in detention.

More charges were filed Thursday against Sinead Nichole Hagan, 27, for improper sexual activity with a person in custody at Hopkins County Jail, radio station KSST reported.
***

Previously Nobel Prize winning scientist James Watson had stuck his foot in his mouth. He's done it again.

The Cold Spring Harbor Laboratory (CSHL) has stripped James Watson, the 90-year-old Nobel Prize-winning scientist famous for determining the double-helix structure of DNA with his partner Francis Crick in the 1950s based on research conducted by British chemist Rosalind Franklin, of all his honorary titles after the laboratory deemed his recent remarks on race "reprehensible," CNN reported this weekend.

Watson has long expressed questionable views, including a 1997 interview in which he expressed unreserved support for abortion rights—something that might have been relatively uncontroversial had he not specifically mentioned fetuses determined to have hypothetical genes leading to homosexuality, dyslexia, or a lack of musical or sports talent as valid reasons to terminate a pregnancy. But it's his remarks on race that have drawn the most scorn, such as a 2007 interview with a British journalist in which Watson said he is "inherently gloomy about the prospect of Africa" due to (debunked) research allegedly showing racial gaps in intelligence, per the New York Times. In that interview, he also said he wished racial equality was real but "people who have to deal with black employees find this not true." Watson apologized, though the incident ended in his semi-forced retirement as chancellor of the laboratory and later, his decision to sell his Nobel Prize.

However, the laboratory's decision to revoke Watson's honors and titles is the result of American Masters: Decoding Watson, a PBS documentary that aired earlier this month. In that interview, Watson said that his views had not changed and he had not "seen any knowledge" negating his belief that there is a genetic connection between race and intelligence, the Times wrote. He also said he took no joy in "the difference between blacks and whites" and that "It's awful, just like it's awful for schizophrenics."
***

Plants Can Hear Animals Using Their Flowers. And they react to the buzzing of pollinators by sweetening their nectar.

But after many careful studies, it's clear that plants can send airborne, chemical messages, warning faraway relatives about marauding plant-eaters, and that animals can eavesdrop on these communiqués. Plants can also influence one another through the network of fungi that connects their roots—a so-called wood-wide web. And they can respond to vibrations moving through their tissues: Many release pollen only when insects land on them and buzz at the right frequency, while others create defensive chemicals when they sense the rumbles of chewing insects.

Will the vegans be concerned about this?
***

The 5 most addictive substances on earth and what they do to you.
***

How much would you like to bet she calls herself an Educator?

A school resource officer at an Ohio grade school was escorted off school property after he gave a parking ticket to the school principal.

Police officials in the town of Warren are peeved at the treatment of Officer Adam Chinchic, who reportedly had warned Jefferson School Principal Carrie Boyer numerous times about parking in spaces reserved for the handicapped.

"The officer asked her several times not to park there," [Warren City Law Director Greg] Hicks told Fox-8. "My understanding she was parked in the striped area next to the handicap spot, and that is not allowed. She was told several times. If we allowed that, what would we be teaching our kids."
***

The Marlboro Man is on his way out of a job.

Philip Morris International (PM), the maker of Marlboro and other brands, has said that is will phase out cigarettes in favor of smoke-free products.

The company has spent £3.5 billion (approximately $4 billion USD) on science and technology to prove its commitment and has racked up more than 3,000 patents, with another 5,000 patents pending, as part of its smoke-free effort, Yahoo Finance reported.

Philip Morris is undergoing much of its development at a Swiss research centre, where scientists are working diligently to monitor the impact of chemicals on human lungs and airways, Sky News reported.

On the research table is the IQOS, an electric device that is used to heat tobacco versus burn it. This is designed to lower the level of 15 noxious chemicals found in cigarette smoke by as much as 95 percent because of the cooler temperature it burns at, according to research by the company.
***

Too bad the Federal Government is shut down. Damn. What a shame!

When people burp and fart, it's considered rude. When cows burp and fart, it contributes to the civilization-threatening trend of climate change.

That's why scientists at the United States Department of Agriculture (USDA) have been experimenting with new tools—including lasers and a device described as a "breathalyzer for cows"—to figure out how much methane US cattle release into the atmosphere.
***
The ONT Musical Interlude
allow="accelerometer; autoplay; encrypted-media; gyroscope; picture-in-picture" allowfullscreen>
January 14, 1969, Born on this day, American musician, singer, songwriter, record producer Dave Grohl. At the age of seventeen, Grohl joined Scream, he was the longest serving drummer with Nirvana and the frontman and founder of the Foo Fighters and is the drummer and co-founder of the rock supergroup Them Crooked Vultures. In 2012, Grohl was estimated to be the third wealthiest drummer in the world, behind Ringo Starr and Phil Collins, with a fortune of $260 million. via thisdayinmusic.com
&&&
***

Hide and seek. No mention of alcohol was involved with this posthumous Genius Award Winner.

A 21-year-old man found dead Saturday in an elevator shaft at a vacant building on Detroit's east side is believed to have fallen while playing a game of hide and seek, police said.

According to officials with the Detroit Police Department, the man, whose identity has not been released, was with a group of friends suspected of trespassing between midnight and 1:30 a.m. when they played the game on the ninth floor of the building near East Ferry and St. Aubin streets. Police said the man was running to hide and possibly fell through the elevator shaft.
***
Averting a cold house. Tonight's Feel Good Story of The Day.
***

Tonight's ONT has been brought to you by One Man's Opinion.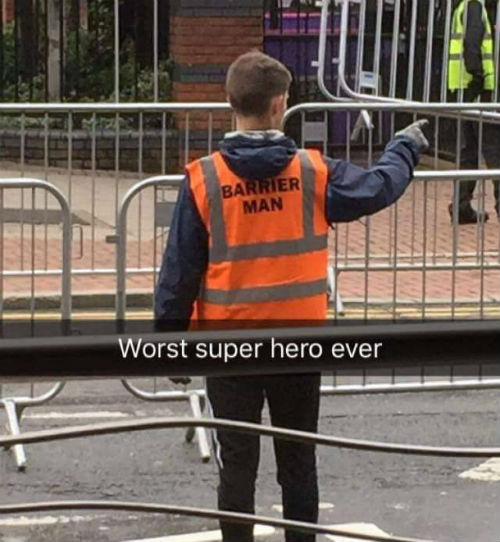 Notice: Posted with permission by the Ace Media Empire and AceCorp, LLC. See the ONT. Be the ONT.

posted by Misanthropic Humanitarian at
10:26 PM
|
Access Comments