« Gun Thread: Guilty or Not Guilty? [Weasel]
|
Main
|
The Morning Report - 1/14/19 »
January 13, 2019
Sunday Overnight Open Thread (1/13/19)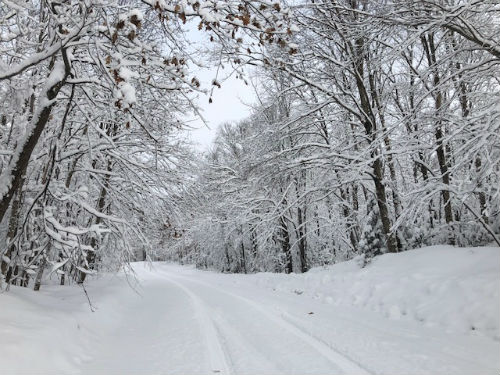 ***
The Quotes of The Day

Quote I

"I don't want to see a declaration of national emergency. I think that's an action that would be taken in the most extreme circumstances, and, hopefully, we don't reach that." Sen. Mitt Romney (RINO-UT)

Quote II

"If I could have gotten 51 votes in the Senate of the United States for an outright ban, picking up every one of them … 'Mr. and Mrs. America, turn 'em all in,' I would have done it." Sen. Diane Feinstein (D-CA)

Quote III

"There's a negative impact on the environment with these receipts and the inability to recycle them," Assemblyman Phil Ting, (D-San Francisco)
***
The horse is out of the barn. Good luck Germany.

Germany is rolling out a 'counselling service' to combat the surge of Islamist indoctrination across the country. The taxpayer-funded service "will mainly target Turkish and Arabic-speaking families" where children may be "flirting with extremism," German newspapers report.

The programs comes at a time when Chancellor Angela Merkel is allocating huge sums of public money in hopes of preventing the country's growing Muslim population from becoming more radicalized. According to the German state broadcaster MDR, the government spent nearly €100 million on Islamist 'de-radicalization' programs in 2018. "Nobody knows if the money is put to meaningful use," the broadcaster noted.
***

Do you like being alone at times? Do you like driving off by yourself on occasion? Well so much for being by yourself in your car.

This week at CES, the international consumer electronics show in Las Vegas, a host of startup companies will demonstrate to global automakers how the sensor technology that watches and analyzes drivers, passengers and objects in cars will mean enhanced safety in the short-term, and revenue opportunities in the future.

Whether by generating alerts about drowsiness, unfastened seat belts or wallets left in the backseat, the emerging technology aims not only to cut back on distracted driving and other undesirable behavior, but eventually help automakers and ride-hailing companies make money from data generated inside the vehicle
***

Well, well, well. This is a surprise. Southern Poverty Law Center is distancing itself from the Women's March. No pink pussy hats for them.

The Southern Poverty Law Center will not partner with the Women's March this year, The Daily Beast has confirmed.

Jen Fuson, a spokeswoman for the SPLC, said "other projects were a priority," but added they would continue to be involved in marches at the local level in areas where they have offices.
***

She burnt bridges at Fox. Looks like NBC bridges are aflame to. Now that she is out at NBC where does Mygyn Kelly go?

Megyn Kelly is officially done with NBC after months of negotiating, the network announced Friday night.

"The parties have resolved their differences, and Megyn Kelly is no longer an employee of NBC," an NBC News statement said.

Kelly was roughly halfway through a three-year deal for a whopping total of $69 million.
***

Another Democrat to run for POTUS. Sen. Kirsten Gillibrand (D-NY) is expected to be the 197th candidate to run.

But she's burnt some bridges too, like some of the other candidates. That's 4 if you count Warren as officially in – Warren, Gillibrand, Castro and Gabbard. It's going to be a lot before we're through.

Via Buzzfeed:

New York Sen. Kirsten Gillibrand on Saturday signaled to group of about 20 influential women that she will run for president, according to a person familiar with the meeting.

Gillibrand made her intentions clear, said the source, who asked not to be identified to speak about the event. Gillibrand said that she needed their help if they would offer it to her. The closed-door gathering was attended by the feminist Gloria Steinem, the source said. A second source reached by BuzzFeed News confirmed the meeting took place but would not elaborate on what was said.
What will her campaign slogan be? I have a vagina vote for me?
***

Boo-hoo. Newly elected congress critters don't get plum committee positions.

'Heartbreak' on Capitol Hill:

Ocasio- Cortez has been in Congress for one whole week… so of course she thought she was entitled to sit on a powerful committee where she could push her pipe dreams of free…everything!

Because remember: facts don't matter… when you're morally right.

Or something.

And poor Rashida, who somehow confused having a big mouth with being an influential leader.
***

Author of "Dracula" Bram Stoker was quite the fan of Walt Whitman.

"How sweet a thing it is for a strong healthy man with a woman's eye and a child's wishes to feel that he can speak to a man who can be if he wishes father, and brother and wife to his soul."

A quarter century before his now-classic epistolary novel Dracula catapulted Abraham "Bram" Stoker (November 8, 1847–April 20, 1912) into literary celebrity, the twenty-four-year-old aspiring author used the epistolary form for a masterpiece of a different order. Still months away from his first published short story, he composed a stunning letter of admiration and adoration to his great literary idol: Walt Whitman (May 31, 1819–March 26, 1892).
***

Before going forward with that degree in chemistry. Take Cooking 101.

But can a lack of cooking knowledge and skills hinder development in other areas?

A new experiment at the Imperial College London seems to suggest such is the case. The school has created a course, "Introduction to Culinary Practice," and is requiring its first-year chemistry students to take it. Such a move is being made because instructors want their students learning to follow written instructions, be accurate and consistent, maintain a clean work environment, and receive "constructive criticism." Summarizing these intentions, Guardian columnist Rhik Samadder notes:

The idea behind this course is that the practical skills required by cooking will be invaluable to a new generation of scientists. And I believe that's true. …
***
The ONT Musical Interlude
January 13, 1962, Born on this day, American singer and actor Trace Adkins who has charted more than 20 singles on the Billboard country music charts. via thisdayinmusic.com
&&&
January 13, 1969, Elvis Presley began a ten day recording session that would produce his final US number one record, 'Suspicious Minds'. The tracks were laid down at American Sound Studios in Memphis and marked the first time Presley had recorded in his hometown since his Sun Records days in 1956. via thisdayinmusic.com
***

NSFW- Paul Joseph Watson examines Cultural Relativism

***

Wine. Pringles can. Electric shopping cart. Mix them altogether and you get aGenius Award Winner.
***

Donating to charity is a good thing. Donating a mansion? Tonight's Feel Good Story of The Day.
***
Tonight's ONT has been brought to you by Chiropractic Adjustments.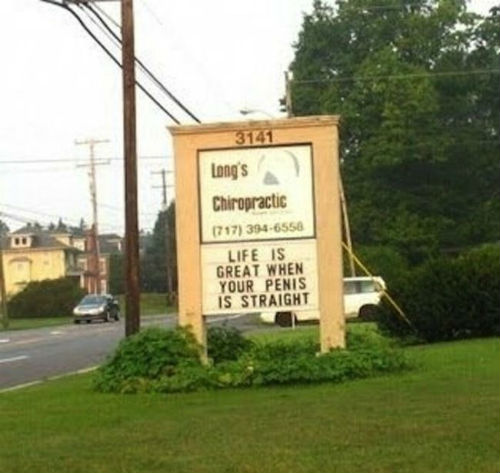 Notice: Posted with permission by the Ace Media Empire and AceCorp, LLC. Loose change, ONT tips to petmorons at gmail dot com. Drill bits and shelving brackets to Ace.
Weekly commenter stats for week of 1-13-2019
Top 10 commenters:
1 [474 comments] 'Mark Andrew Edwards, buy axe handles' [66.57 posts/day]
2 [425 comments] 'rickb223'
3 [410 comments] 'Insomniac'
4 [407 comments] 'garrett'
5 [398 comments] 'Joe Mannix (Not a cop!)'
6 [396 comments] 'willow'
7 [390 comments] 'Miklos, just Miklos'
8 [382 comments] 'Calm Mentor'
9 [371 comments] 'Sponge'
10 [366 comments] 'mikeyG'
Top 10 sockpuppeteers:
1 [378 names] 'Miklos, just Miklos' [53.08 unique names/day]
2 [49 names] 'Adirondack Patriot'
3 [46 names] 'Duncanthrax'
4 [43 names] 'Cuthbert the Witless'
5 [42 names] 'mikeyG'
6 [41 names] 'Insomniac'
7 [39 names] 'Justice Kagan'
8 [36 names] 'Hands'
9 [31 names] 'Nigel West Dickens '
10 [28 names] 'Sponge'
January 13, 1962, Born on this day, American singer and actor Trace Adkins who has charted more than 20 singles on the Billboard country music charts. via thisdayinmusic.com
January 13, 1969, Elvis Presley began a ten day recording session that would produce his final US number one record, 'Suspicious Minds'. The tracks were laid down at American Sound Studios in Memphis and marked the first time Presley had recorded in his hometown since his Sun Records days in 1956. via thisdayinmusic.com
NSFW- Paul Joseph Watson examines Cultural Relativism
&topic=world_news">

posted by Misanthropic Humanitarian at
10:00 PM
|
Access Comments