ę The Morning Rant
|
Main
|
CBS "Fact-Check" Finds That Trump's Claim About Women Migrants Being Raped Wasn't Exaggerated But Was Understated, But Then Deletes Its Own Fact-Check as Insufficiently Helpful to the Cause Ľ
January 09, 2019
Quiet Preparations Being Made In Case of Ruth Bader Ginsburg Vacacy
Frontrunning candidate to be next nominee to the high court? Squi.
F-f-f-f-fuck liberals.

Quiet preparations are underway within conservative legal circles and the White House counselís office in the event that Supreme Court Justice Ruth Bader Ginsburg retires, two sources familiar with the process tell The Daily Caller.

The 85-year-old Ginsburg did not appear for oral arguments at the Supreme Court on Monday, missing the first session in her 25 years on the court for reasons of ill health....

"Gingerly preparations are underway, not just for Ginsburg but for any SCOTUS retirement," a source directly involved in the Supreme Court nominations of Justices Neil Gorsuch and Brett Kavanaugh told TheDC.
Gingerly preparations? Isn't Amy Coney Barrett a ginger?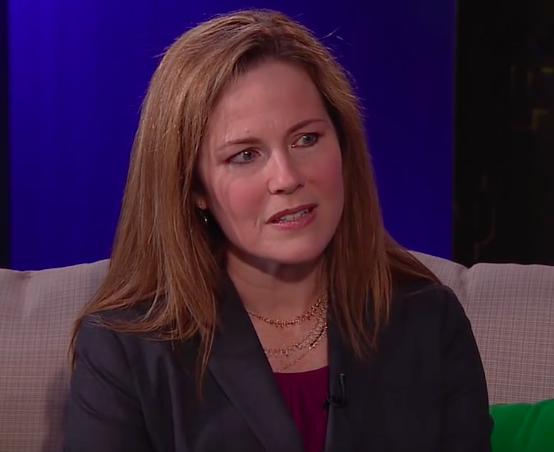 SOON.
Remember, the NeverTrumpers sneered us down when we pointed out that there would be a guaranteed one, a likely three, and a possible five Supreme Court justices appointed under the next president.
See, they're the people who Really Know Stuff About Politics. That's why we should always obey their self-serving wishcasting "predictions."

posted by Ace of Spades at
12:06 PM
|
Access Comments