« Former NYT Editor Jill Abramson Rips Former Paper as Biased
|
Main
|
The Morning Report - 1/3/19 »
January 02, 2019
Wednesday Overnight Open Thread (1/2/19)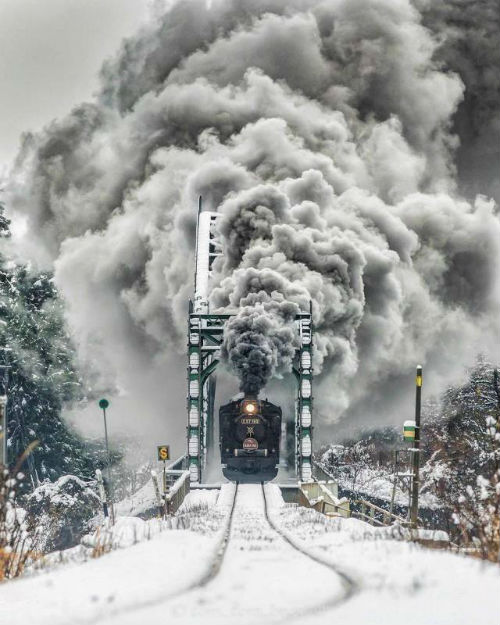 The ONT chugging along
***
The Quotes of The Day

Quote I

"I hope that members of parliament, members of the government will see the fireworks tonight, will listen to the soundtrack and will reflect on what sort of country they want to live in post-March." London Mayor, Sadiq Khan

Quote II

"It's a commission to study the issue of what was the economic impact of the work of slaves and how does it translate in the 21st Century. And what we want to do is to build a narrative, a story of the facts and out of that be able to access how we repair some of the damage," Rep. Sheila Jackson Lee (D-TX)

Quote III

"Israel will not be part of a body that continually rewrites history, including by erasing the Jewish connection to Jerusalem. UNESCO is manipulated by Israel's enemies and continually singles out the Jewish state for condemnation." Israeli Ambassador to the United Nations Danny Danon
***
The Anti-American Dream, per Pat Condell.
***

Don't step on the grass in Troy, Ohio.

Trolling for cops. Probably not the best thing to do.

cops in Troy, Ohio, who appear to be addicted to waging a war on this plant, recently spent taxpayer dollars to bust a man they thought was selling weed, but who actually sold them flowers because he knew the cop was undercover.

A video was uploaded to YouTube recently which was taken by a man who knew he was being set up. In the video, a man in a red hoodie is waiting in the parking lot of a park in an apparent attempt to buy some marijuana.

On the federal level marijuana possession is illegal. As we all know many states have either legalized it for medicinal and/or recreational use. The time has come to either legalize it on a federal basis or enforce the federal law.
***

So, Mark Zuckerberg thinks he is God.

Mark Zuckerberg and his paediatrician wife Priscilla Chan have sold close to 30 million shares of Facebook to fund an ambitious biomedical research project, called the Chan Zuckerberg Initiative (CZI), with a goal of curing all disease within a generation.

A less publicised component of that US$5 billion programme includes work on brain-machine interfaces, devices that essentially translate thoughts into commands. One recent project is a wireless brain implant that can record, stimulate and disrupt the movement of a monkey in real time.
In other Face Book news,Screw Zuckerberg and Face Book.
***

Do you think things might have been different if he had quit after 5 days rather than 8 days?

In this heavily populated world where much of the human population lives cheek by jowl in cities, it is not uncommon to find a neighbor irritating. Indeed, if we got along well with everyone on our street, or in our building, it would be nothing short of miraculous. Should someone be playing their music too loud three doors down, one would typically knock on their door to deliver a polite request.

However, in the more rural parts of the USA, neighbors might have a bit more leeway to resort to extraordinary means to register their displeasure. Sixty miles south of Buffalo in New York, close to the border with Pennsylvania, is the country town of Kiantone.

One Kiantone resident, Brian Malta, was so outraged by the conduct of one of his neighbors that he took out his replica Civil War cannon and fired it across his fence for eight days. The cannon was loaded with powder and wadding, so it was technically no more dangerous than a bird-scaring device. However, the discharge could be heard for miles around, so eventually Malta was arrested and charged.
***

Once again, POTUS Donald Trump displays his quick wit.
***

With just a little bit moar planning, there could have been a hell of a party.

Four men in Florida were arrested Monday for allegedly stealing more than $500,000 worth of tequila.

Vidal Estrada, Lemuel Escobar, Humberto Ramirez and Alberto Obaya were charged for resisting an officer without violence, grand theft and burglary of an unoccupied conveyance, NBC News reported. Obaya, 46, was also arrested for being in possession of a controlled substance. The men are supposed to have a court hearing Tuesday.
***
The ONT Musical Interlude
January 2, 1969, The entire shipment of John Lennon and Yoko Ono's album 'Two Virgins' was seized by authorities in New Jersey due to the full frontal nude photograph of the couple on the cover. The album was eventually wrapped in plain brown paper in record stores. via thisdayinmusic.com
*
January 2, 1997, Guitarist Randy California from US group Spirit drowned when rescuing his 12-year old son when he was sucked into a riptide in surf off Hawaii. via thisdayinmusic.com
***

You had one job to do. And it only happens once a year. Genius Award Winner.

The Tournament of Roses is as big of a tradition as the game itself. However, it was marred slightly this year.

At one point, one of the floats broke down and caught on fire.
***

Helping others while alive and after he passes. Tonight's Feel Good Story of The Day.

Social Worker With Duct-Taped Shoes Leaves Surprise Fortune To Children's Charities

A social worker died of cancer this year at age 63, leaving most of a surprising $11 million estate to children's charities that help the poor, sick, disabled and abandoned.
***

Tonight's ONT has been brought to you by Clues.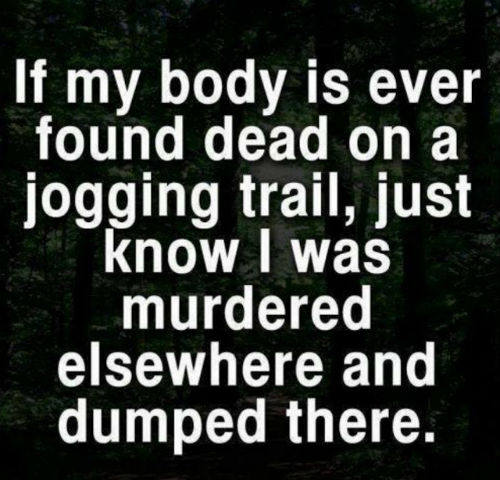 Notice: Posted with permission by the Ace Media Empire and AceCorp, LLC. Heavy lifting occurred during the production of The ONT.
Belated weekly commenter stats for week of 1-1-2018
Top 10 commenters:
1 [449 comments] 'Skip' [63.02 posts/day]
2 [326 comments] 'Calm Mentor'
3 [298 comments] 't-bird'
4 [289 comments] 'rickl'
5 [287 comments] 'qdpsteve'
6 [283 comments] 'eleven'
7 [265 comments] 'Quint'
8 [264 comments] 'm'
9 [258 comments] 'Vic'
10 [243 comments] 'Deplorable Jay Guevara'
Top 10 sockpuppeteers:
1 [191 names] 'Merry Miklos' [26.81 unique names/day]
2 [39 names] 'Adirondack Patriot'
3 [31 names] 'Duncanthrax'
4 [28 names] 'Duncanthrax'
5 [26 names] '18-1'
6 [25 names] 'DamnedYankee'
7 [20 names] 'Hands'
8 [19 names] 'freaked'
9 [19 names] 'Notorious BFD'
10 [18 names] 'Bertram Cabot, Jr.'


posted by Misanthropic Humanitarian at
10:01 PM
|
Access Comments